'Teen Mom 2': This is the Most Disturbing Detail in Jenelle Evans' Restraining Order
Jenelle Evans Eason, formerly of MTV's Teen Mom 2, recently made headlines for her separation from her controversial husband of two years, David Eason. 
After reportedly meeting up with MTV producers in New York City during the weekend taping of the Teen Mom 2 reunion, Evans took to Instagram to announce that she had left Eason with her children and filed paperwork to start the divorce process. 
Fans of Teen Mom 2 and Teen Mom OG have long expressed concern that Evans' relationship with Eason was toxic and possibly even abusive. Now that a court has granted her a temporary restraining order against Eason, the details emerging from Evans' claims about her soon-to-be-ex-husband are alarming fans.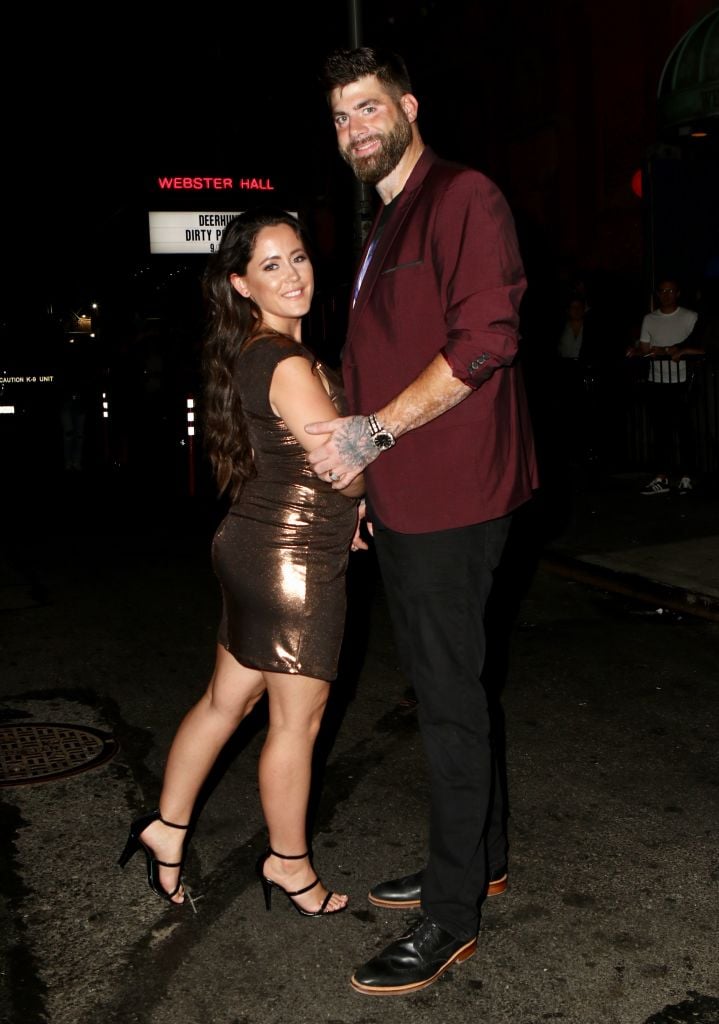 The 'Teen Mom 2' star announced her separation from David Eason
Jenelle Evans and David Eason had a daughter together and dated for over a year before marrying in 2017. They have since lived in North Carolina with Eason's daughter Maryssa, Evans' five-year-old son Kaiser with former boyfriend Nathan Griffith, and their shared toddler daughter, Ensley. 
Eason was removed from the cast of Teen Mom 2 by MTV producers in 2018 due to homophobic and transphobic comments on social media. Evans herself stopped filming for Teen Mom 2 after Eason killed the family dog, Nugget, in April. The Easons' children were temporarily removed from their custody, but were returned after a CPS investigation. 
However, after meeting with MTV producers in New York City in late October, Evans announced her decision to divorce Eason on Instagram on Oct. 31. "The kids and I have moved away from David," she wrote in part. "Nobody gets into a marriage expecting it to end, but I know that's what's best for me, and for my kids." 
Evans fled North Carolina with son Kaiser and daughter Ensley
The Teen Mom 2 star filed for and received a temporary restraining order against Eason on Oct. 31, according to E! News. She is apparently with her children and is not in contact with Eason. 
Nathan Griffith, Evans' ex, was also recently arrested for what appears to have been his fourth DWI. The former Marine's court case is not yet resolved, and he has denied claims that he was driving drunk. 
Griffith currently only has supervised visits with Kaiser due to his past criminal arrests and convictions, including for domestic violence. Earlier in 2019, however, he and his mother kept Kaiser temporarily while Evans and Eason were being investigated by social services.
It's been reported by numerous outlets that Evans is seeking full custody of Ensley. Eason, for his part, posted on Facebook about his Teen Mom 2 ex, claiming that he would be filing a missing persons report in a now-deleted post. He also posted on social media that he was removing his wedding band. 
The MTV personality was granted a temporary restraining order
In the documents obtained by E! News, Evans stated in a temporary restraining order request: "Because of [David Eason's] recent threats, his history of violence, his erratic behavior and his large stockpile of weapons, I am scared for my life and my children's well-being." 
The Teen Mom 2 star added that Eason's abuse and threats were "escalating." She even claimed that her husband sent her a series of threatening texts after she left him, accusing her of cheating on him with another man.
In the restraining order documents, Evans claimed that Eason texted her, "This is your new boyfriend. I'm going to break his neck and feed you his head" and even added, "My goal in life is to make sure you regret leaving me like this."
Evans alleged that Eason was physically and mentally abusive
The restraining order documents included a number of allegations of mental and physical abuse over the course of the Easons' relationship. 
Evans claimed, for example, that Eason locked Kaiser in their running vehicle after an argument. "While Kaiser was trying to unlock it, David continuously locked it again with my spare key, scaring both me and Kaiser," Evans claimed. 
Eason is now temporarily barred from contacting Evans or her children or posting about her online.
Some fans wondered if Kaiser was a victim of the "Cinderella effect"
Fans were particularly disturbed by Jenelle Evans' allegations of Eason's abuse against Kaiser. Nathan Griffith and his mother, Doris Griffith, previously alleged that Eason had physically abused the little boy.
Many Teen Mom 2 fans commented over the years that they were afraid that Eason's jealousy and possessiveness would lead him to mistreat Kaiser behind closed doors. 
Evans' new revealing allegations seem to confirm those common fears. The fact that Kaiser was reportedly singled out for mistreatment by Eason disturbed a number of viewers. 
Evolutionary psychologists have noted the higher incidence of severe and even fatal physical abuse from stepparents living with children who are not biologically theirs. They refer to this as the "Cinderella effect."
Most stepparents are, of course, not at all abusive to children in their home. But because Eason has been accused of abuse before, by ex Olivia Leedham, and because he appeared jealous and erratic on the show, Eason's allegedly abusive behavior towards Kaiser has had some fans wondering if his status as a stepparent played a role.