'Teen Mom 2': What Do Jenelle Evans' Co-Stars Think About Her Divorce?
Fans of MTV's Teen Mom 2 have long wondered if former star Jenelle Evans would leave her husband of two years, David Eason. Since the pair wed in 2017, both Eason and Evans were dropped from filming by MTV. 
Eason was first turned away in 2018 after making homophobic comments on social media, while Evans stopped filming for Teen Mom 2 after Eason killed the family dog, Nugget, in April 2019. Eason's erratic behavior, along with several 911 calls for help from Evans across their brief marriage, have led many to believe their relationship was toxic. 
Last weekend, Evans reportedly visited New York City to meet with MTV producers, sparking rumors of a separation. And on Oct. 31, she finally announced that she would be leaving her controversial husband. 
Read on to learn what Evans' Teen Mom 2 co-stars have to say about her divorce and its potential effects on the show.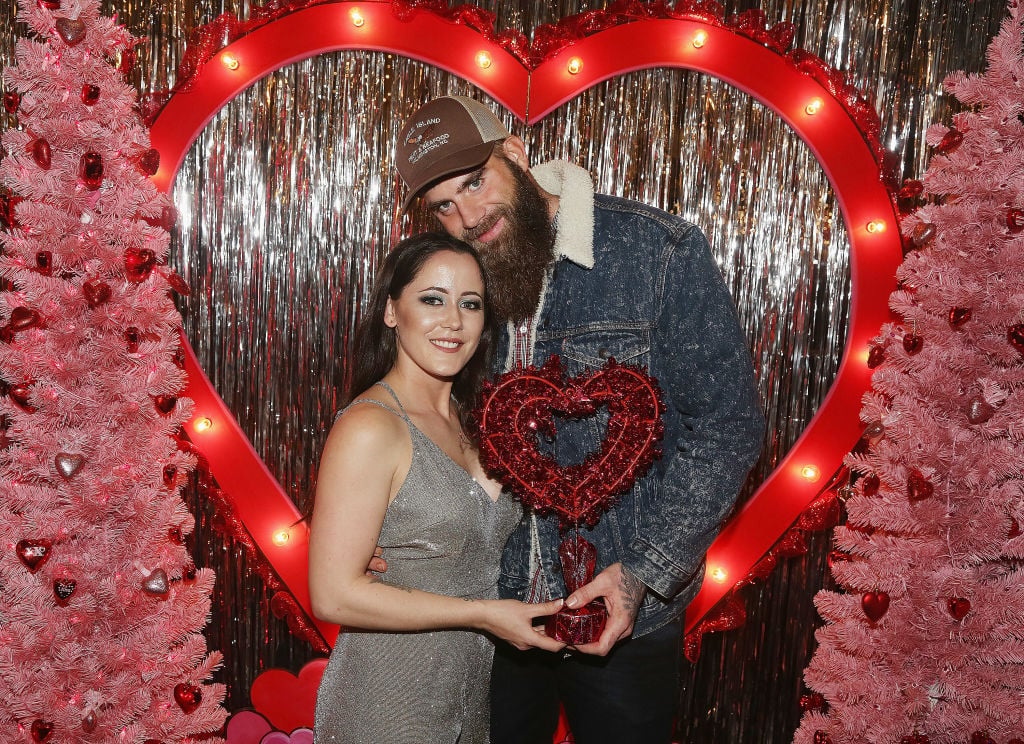 Evans announced her impending divorce on Instagram
On Halloween, Evans took to Instagram to claim that she would be taking time away from Eason.
In a revealing post, she wrote in part, "With time away from Teen Mom, I've started to look at my life differently and I know I need to make changes. I'm starting that now. The kids and I have moved away from David. Nobody gets into a marriage expecting it to end but I know that's what is best for me, and for my kids." 
Evans claimed that she had already filed divorce papers and moved away from the North Carolina home she shared with her husband, writing: "Today I've filed papers to start that process. I appreciate the support from everybody who has asked how I am. Me and the kids are doing great. We need some time to be together, but you'll hear from us again soon."
Briana DeJesus says she's happy for Jenelle Evans
In an exclusive remark to E! News, Evans' Teen Mom 2 castmate Briana DeJesus said simply of Evans' divorce announcement, "I am proud of her."
DeJesus and Evans broke off their burgeoning friendship earlier this year due to some behind-the-scenes conflict. Still, DeJesus told Radar Online that she had "always enjoyed" spending time with Evans. "I know how much she was going through with David back when we were friends, so I'm just glad she's doing what is best for her and her children," she told the outlet.
She even added that she would be happy to see Evans back on Teen Mom 2. "As far as if she will be back on the show, I have no idea, but if she is, I of course would welcome her back," DeJesus revealed to Radar. 
Kailyn Lowry also extended her support
Kailyn Lowry and Jenelle Evans have feuded in the past, but the Teen Mom 2 cast member extended supportive comments to Evans nevertheless.
When asked about Evans' divorce announcement on The Domenick Nati Show, Lowry replied: "I was and still am very surprised, but I am also very proud of her for this decision if it's true. I don't know at this point what's true and what's not true, but I do wish the best for her and the kids." 
In a statement to E! News, Lowry again said that she wished Evans "the best." However, she added that she wasn't too sure about her former co-star returning to Teen Mom 2.  Lowry told the outlet that she worried that Evans' return "would make it hard to tell everyone's stories with the limited amount of time we each get." 
This would be particularly problematic now that Jade Cline, formerly of Young and Pregnant, and Briana DeJesus, who formerly appeared on MTV's Teen Mom 3 and 16 and Pregnant, have joined the cast.