'Teen Mom 2': What Will Happen To 'The Land' Now That Jenelle Has Filed for Divorce?
David Eason doesn't seem to be dealing well with the announcement of his pending divorce. The father of three, who married former reality TV star, Jenelle Evans, back in 2017, has taken to Instagram to shade his soon-to-be ex-wife. One of his most recent posts, which included a picture of the family's goats and dogs, however, begs the question; what will happen with the massive swatch of land the couple bought prior to their marriage? Will Jenelle returned to the acreage? Will David keep the homestead, or will they be forced to sell it in an attempt to gain some liquid capital.
David Eason appears to be living on the land at the moment
If we take Eason's Instagram posts as accurate, it seems as though he is maintaining the house, and Evans is living elsewhere. The father of three has taken to Instagram in recent days to share photos from around his property, while subtly shading his soon-to-be ex-wife. Eason's most recent post included a picture of the two dogs the family recently bought, as well as a couple of goats they procured several months ago.
Eason shaded his wife, claiming that at least the animals know how to keep him company. Eason's location has led some fans to believe that he is currently staying on the property while Evans lives elsewhere, and that could be good news for him. Since Jenelle has seemingly deserted the land, he's left to do with it what he pleases, although that doesn't give him any leverage to claim ownership during the divorce proceedings.
Did Jenelle abandon the property?
It seems like Evans is staying away from her marital home for now, and that's probably a good thing for her safety. Eason has proven himself to be pretty dangerous, so getting out of the house was perhaps in Evans' best interest. While North Carolina is a "no-fault" divorce state, the abandonment of a property could pose problems later on.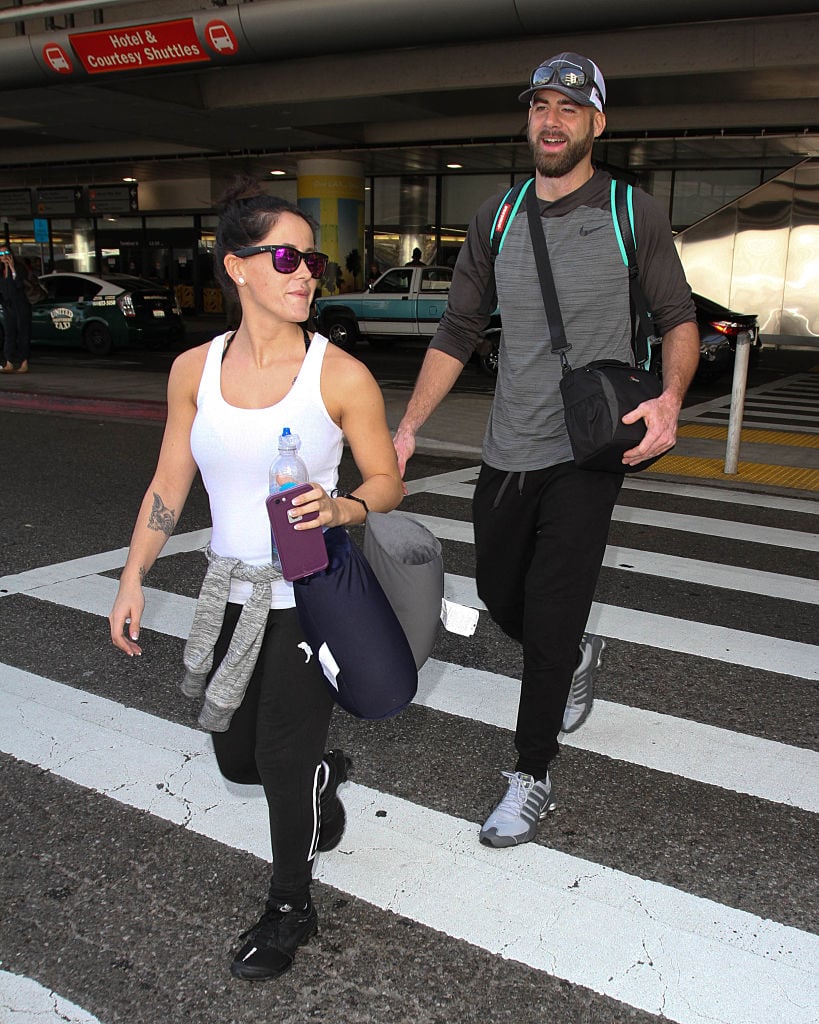 Bean, Kinney & Korman notes that leaving a marital home does not forfeit a person's right to the asset, but it does ensure the deserter loses some control during the divorce proceedings. It's possible that the spouse who stays on the property could cause property damage, making the asset less valuable when it's time to split marital cash. That possibility is present with a loose cannon like Eason.
As fans may remember, the property wasn't in great shape, to begin with. Evans and Eason had long complained about problems within the home, including flooding. In fact, followers had taken to calling the property that the couple dubbed "the land," "the swamp" because of the severe flooding problems that the family experienced. Whether or not that issue has been resolved remains unknown.
Will the land go up for sale soon?
An inside source told Radar Online that Evans is not opposed to selling the expansive acreage that she has called home for the last two years. Before moving into the manufactured home, Evans lived in a property close to the beach. She seemed fine with her living accommodations until Eason showed up on the scene, and then suddenly, she was totally into the idea of homesteading.
That's nothing new. Evans has a tendency to change her personality to conform to her partner's likes and dislikes. When she dated Nathan Griffith, for example, she got heavily involved in fitness. While she was wrapped up with jailbird, Kieffer Delp, Evans found herself involved in drugs. It seems like the interest in homesteading was Eason's dream, not Evans.
Now that Eason is allegedly out of the picture, it's likely that Evans' interest in the project will wane, and the property will go up for sale. It seems as though the mother of three hasn't made any final decision just yet, and no real estate agent is involved in the project. Likely, the property won't go up for sale until the divorce proceedings are entirely underway. How the couple will be forced to split the asset is entirely unknown, too.