'Teen Mom 2′: Who is Jenelle Evans' Father?
The relationship between Jenelle Evans and her mother Barbara is well-documented. Babs, as she's often called, has been a fixture on the Teen Mom franchise ever since gaining custody of Jenelle's oldest child, Jace. While fans have had a ringside seat to Jenelle's tumultuous relationship with her mother, and her often chaotic romantic life, they know very little about the rest of Jenelle's family, specifically her father.
Who is Jenelle Evans' father?
Robert Evans married Barbara Evans in 1984. The pair had three children together before Robert filed for divorce in 1996. According to court documents obtained by Radar Online, Robert's petition asked for physical custody of Jenelle, then 4, and her two siblings, Ashley, then 6 and Colin, then 7.
Barbara responded to the petition and filed her own paperwork disputing Robert's claims. The mother of three asked for alimony and argued that Robert should only be granted supervised visitation with the then minor children. Barbara's paperwork went on to accuse Robert of having a severe drinking problem. Her filing also argued that he was a neglectful and inadequate parent. Barbara also accused her ex of domestic violence and anger management issues.
Robert has kept a rather low profile since Teen Mom 2 hit the airwaves. In fact, he's kept his comments to an absolute minimum. Everything that is known about him has been uncovered through court documents and the few comments he's made about his children.
Jenelle has different recollections of her father
Evans might reside in North Carolina now, but the MTV alumnus spent her formative years in Pennsylvania. Her father Robert Evans still lives there. After her parents divorced, Jenelle picked up and moved to North Carolina with her mother and siblings. Robert allegedly kept in touch for a short time, but eventually, all went radio silent.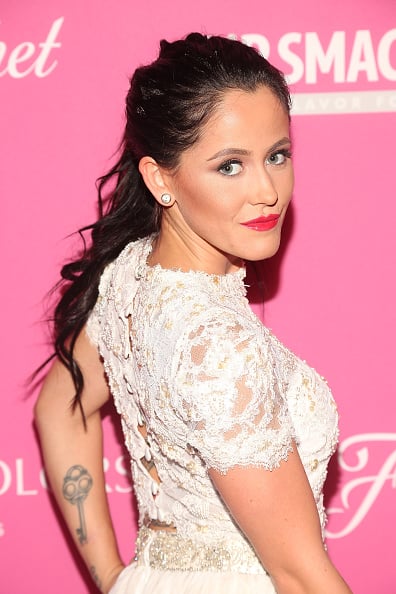 Jenelle, in her book, Read Between the Lines, noted that during her early childhood she was a "daddy's girl," but had long since lost touch with her father. Robert notes that he hasn't spoken to any of his children in well over ten years, according to Radar Online.
Jenelle's brother alleges he was abused by Robert Evans
Robert Evans did speak with media outlets back in 2016. He didn't have much to share about his children since he knew very little about their lives. He did say he was open to connecting, and that he was quickly traceable in the phone book. The father of three alleges he has absolutely no way of contacting Jenelle, Ashleigh or Colin.
One person who is unlikely to take him up on the offer is Colin Evans. The oldest of the Evans children has had a difficult life. Sent away to live in a group home at age 9, the eldest child of Barbara and Robert appears to be battling mental health issues. He regularly posts online about conspiracy theories, and even posted photos suggesting he removed a government microchip from his hand. Colin has accused Robert of sexual and physical abuse during his childhood. Robert has never publicly commented on the allegations.
Colin was recently featured in a photo shared by Barbara over the Memorial Day weekend. Colin lives with Barbara on and off and appears to have joined her and Jenelle's children, Jace and Ensley, on a beach outing to celebrate the holiday.