'Teen Mom 2': Why Does Kailyn Lowry Say She's Quitting Twitter?
Kailyn Lowry of MTV's Teen Mom 2 is a frequent social media user, particularly on Twitter and Instagram. The Coffee Convos podcast host alongside Lindsie Chrisley often uses her accounts to promote her businesses, like Pothead Haircare, as well as other products, and to connect with fans during each Teen Mom 2 season. 
Recently, however, Lowry took to Twitter to claim that she'd be leaving the platform behind after losing almost half of her massive following. Read on to learn why Lowry said she would be moving away from Twitter and sticking to Instagram from now on.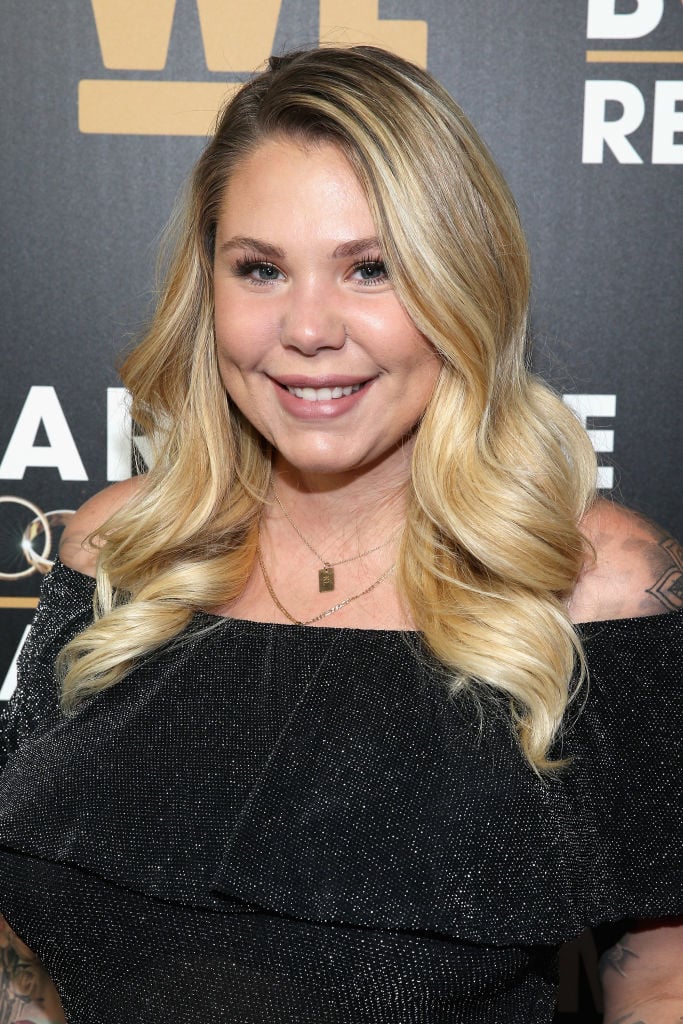 Lowry lamented her many lost followers
On the morning of Nov. 2, Teen Mom 2's Lowry revealed on Twitter that she'd lost almost half her followers overnight. "I went from 1.4M followers to 912k over night," she wrote. "Y'all really don't f**k w me anymore, huh?" 
She then tweeted to Twitter Support, writing, "Wtf @twitter 600k followers over night and still losing. What is happening?" Some fans let Lowry know that they had checked their follow list and had noticed that they were no longer following the Teen Mom 2 star, prompting her to reach out again to Twitter to ask if something had gone wrong.
"It said I unfollowed you when I didn't," one Twitter user wrote. Another agreed, saying, "Same here."
Later in the day, after answering a number of fan questions about her dating life and personal growth, she posted a screenshot of her rapidly declining follower count. Alongside three crying emojis, Lowry wrote, "literally almost half my followers gone."
Fans wondered if Twitter was purging bots and spam accounts
Some fans criticized Lowry for "worrying" so much about her social media following. "There's more in life to worry about than followers. Social media stuff, not a huge issue compared to some people's problems. you have a pretty great life so just go and enjoy it you are blessed," chided one critic.
Others wondered if some of Lowry's Twitter followers were disappearing because they were fake. Twitter occasionally performs "bot purges," in which many fake or spam accounts are removed in one fell swoop. But the Teen Mom 2 mom of three said that she didn't believe so, as even people she knew personally had told her that they automatically unfollowed her. 
"Twitter is probably cleaning house on fake accounts," suggested one fan. 
"No bc if you look at my mentions it's all people that were following me and twitter unfollowed me for them without them knowing. Even people I know texted me," the MTV star responded. This prompted Lowry to wonder if Twitter was glitching and affecting her following. 
The 'Teen Mom 2' star said she would leave the platform
After reaching out to Twitter Support and failing to get a response, Lowry threatened to leave the platform altogether. Fans continued to let her know that they'd automatically unfollowed the Teen Mom 2 star without doing so voluntarily. 
"And now I'm at 819k. I give up with twitter. 1.4M to this in a day," she wrote later in the day on Nov. 2. 
Frustrated, she said she'd be signing off permanently, writing: "It's been nice knowing yall! But @twitter losing half my followers isn't ok so I'm out."
Lowry has since returned to social media
As of Nov. 4, it looks like Lowry's Twitter following has dropped even more, down to around 520,000 followers. That's only about a third of the following the MTV personality had earlier in the same week. However, it dipped at one point into the 400,000 range and has since picked back up. 
Her former Teen Mom 2 co-star Jenelle Evans Eason also recently lost hundreds of thousands of followers, prompting similar questions from fans. 
However, it doesn't appear that Lowry will be leaving Twitter permanently just yet. She began tweeting again after the release of her most recent Coffee Convos podcast. She has since shared tweets about Pothead Haircare products and asked for advice for birthday gifts for a 13-year-old girl. 
Some fans poked fun at the MTV star for failing to stay off social media, but others reiterated that they had refollowed her after being automatically unfollowed by an apparent Twitter glitch.