'Teen Mom 2′: Why Jenelle Evans' Ex Nathan Griffith Says He Shouldn't Have Been Arrested
Jenelle Evans Eason, formerly of MTV's Teen Mom 2, and her ex-boyfriend Nathan Griffith were embroiled in a custody battle over their son Kaiser earlier this year. But now, Griffith is facing a legal battle of his own.
Last Thursday, Griffith was arrested for a DWI in Cary, a town in Wake County, North Carolina. While the Cary Police stated that Griffith had failed a series of sobriety tests and had empty alcohol containers in his car, Griffith recently told TMZ a very different story.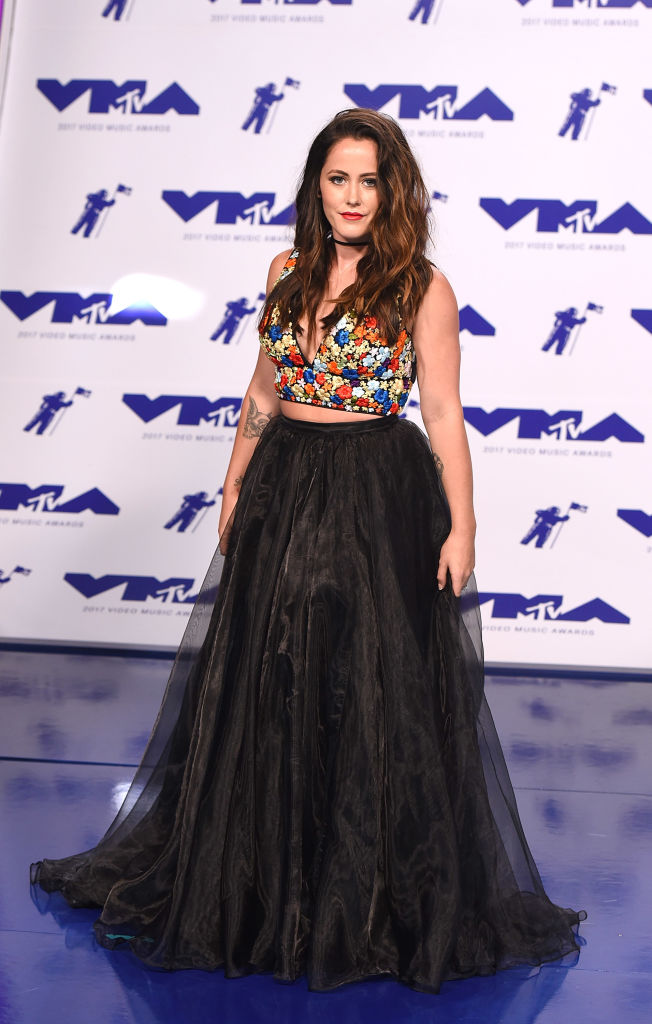 The former 'Teen Mom 2' cast member was arrested in North Carolina for a DWI
Nathan Griffith, who was previously engaged to Teen Mom 2's Eason and shares a son, Kaiser, with her, was arrested for a DWI outside a grocery store in North Carolina in the early evening hours of Oct. 17.
Police said they responded to a call for a potential medical issue with Griffith, as he allegedly appeared to be unconscious, according to Radar Online. When they arrived, they instead arrested him.
This was far from Griffith's first brush with the law, especially involving alcohol use. Griffith has had at least three DWI arrests in the past in North and South Carolina. He has also had domestic violence arrests for allegations of assault against both Eason and another ex-girlfriend, Jessica Henry.
Griffith, an ex-Marine, has previously stated that he struggles with PTSD. Many fans have speculated that Griffith also battles addiction, as many of his other arrests (from open containers and disorderly conduct to public intoxication and threatening a police officer) have involved substance abuse.
Griffith said he wasn't driving at the time of his arrest
Despite police reports, Griffith claims that he was not driving when he was arrested. While he admits that he had been drinking, he says he wasn't even in his car when police approached him.
In an exclusive interview, Griffith told TMZ of the incident, "So supposedly there was a call or disturbance saying a man was sleeping…in his car. The fire station showed up, and I pretty much practically told them I didn't want to deal with them, and I said everything was fine."
Griffith claimed that he then starting walking to meet his friends at a restaurant. "I was going ahead and meeting some friends, and so of course I locked my doors. And I was walking down the street, you know, to go meet my friends."
That's when, Griffith claimed to TMZ reporters, he was questioned by a police officer. "About, a good four or five minutes, I got pulled over by a police officer. They told me to walk back to my vehicle. They could not get into my vehicle. They asked me if I'd been sleeping and if the car was being operated, I said, no ma'am."
Griffith also alleged that the sobriety tests he'd been issued weren't legitimate, saying, "They gave me a sobriety test. I think they were highly subjective to whether I was passing or failing those sobriety tests."
The former Teen Mom 2 cast member continued, "So anyways, they arrested me for a DWI and I was like, 'How are you arresting me for a DWI if I'm not even behind a vehicle, operating a vehicle…and my vehicle isn't even turned on?' And they said, 'Well, we have witnesses saying that you were sleeping behind your wheel of your vehicle while your vehicle was turned on. I said, 'Obviously not, because I can't even get into my vehicle.'"
Griffith told TMZ reporters that he believes he should have been charged with public intoxication, not a DWI.
Fans think that Griffith's arrest will affect his custody battle with his 'Teen Mom 2' ex
Griffith's and Eason's five-year-old son Kaiser was temporarily removed from Eason's care earlier this year.
Griffith notified police that his ex's husband, David Eason, had allegedly killed the family dog, Nugget. Eason later publicly admitted to killing Nugget, but said he did so because he posed a threat to the couple's young daughter, Ensley.
The former Marine cared for Kaiser before returning him to Eason's custody after the investigation was closed. In July, Griffith announced that he would be battling his Teen Mom 2 ex for sole custody of Kaiser.
Given Griffith's most recent arrest, some fans speculate that it will now be an uphill battle for him to get primary or sole legal and physical custody of his son.