'Teen Mom 2': Why Jenelle Evans Won't Get Custody of Her Kids Anytime Soon
One of the most controversial reality stars in a sea of edgy reality shows is Jenelle Evans, whose life has become horrific to watch unfold on MTV's Teen Mom 2. The show has already brought criticism for its transparent view of what young mothers face. However, no other cast member has come close to Evans' chaotic life, even though she was with the show for eight years.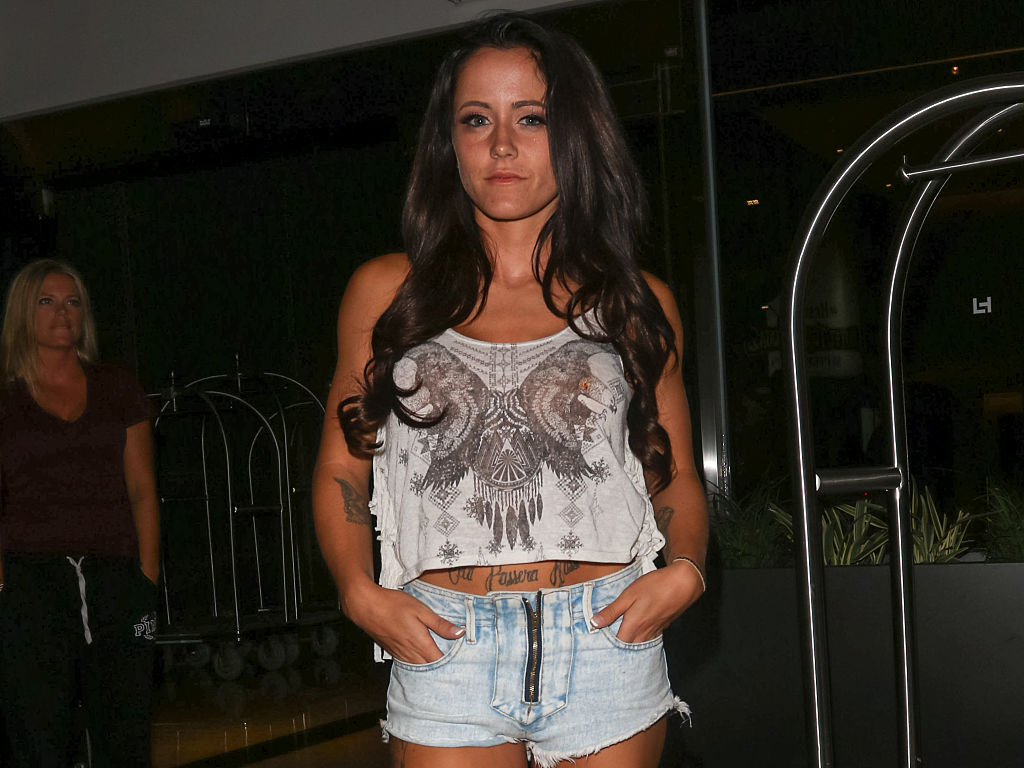 A major issue is what her kids have gone through due to their mom's partying lifestyle and bad relationships. Jenelle's mom, Barbara, has become a star in her own right for raising her daughter's kids with sanity.
Making things worse is Jenelle's involvement with David Eason. It's forced a judge to deny her and David custody of their kids, leaving these lives very much in the air.
Who are the kids in question?
If you've followed Teen Mom each season, then you know Jenelle has three of her own kids from two different relationships. Her first child, Jace, is a son and was the child everyone saw when Jenelle's story began on Teen Mom. Jenelle's mom was mostly the one who cared for Jace while the former partied her life away.
Tragically, Jenelle aborted a pregnancy after having a relationship with Courtland Rogers. She initially said it was a miscarriage, but she managed to shock audiences more by secretly having an abortion.
Those who support pro-choice would say it might have been better this child didn't have to live in Jenelle's home. It didn't stop her from having another son (Kaiser) later with Nathan Griffith.
Her marriage with Griffith failed and Jenelle ended up making a major mistake: Hooking up with David Eason. Their hard-living lifestyle made their daughter together (Ensley) enter the world with physical deformities.
Who currently has custody?
Keep in mind Jenelle also has a step-daughter named Maryssa who was born when David was in a different relationship. This stepdaughter is already living with David's mom.
Jenelle's mom, Barbara, has taken recent custody of the former's two kids while Griffith took custody of Kaiser. All of the kids went into the care of these people after news came out Eason shot and killed the family's French Bulldog, Nugget. Once Eason admitted to this, MTV had enough of the couple's troubling actions and dropped them from Teen Mom.
To this day, MTV says they won't capture any more footage of Jenelle and David's story. Let's give thanks to them for finally drawing a line on one of their shows when we've seen numerous other reality show situations going beyond toleration levels. We all should agree a reality show star deliberately killing a dog shouldn't be paid to be on TV.
As a result of this action, a judge made sure the kids found better homes until Jenelle and David's issues are worked out.
Should the kids go back to the Easons?
With a judge recently denying the Easons custody of their kids, you can see a potentially devastating situation unfolding here. Jenelle was reportedly depressed that she might not gain custody of her kids.
They may still gain back their kids eventually, although only under certain exceptions. Jenelle and David will reportedly return to court on June 4 to find out the steps they need to take to regain custody. You'll find more than a few tweets on Twitter saying the kids should never go back to her North Carolina home, The Land.
Valid arguments can be made when you consider David was once seen sexually abusing one of the kids right in front of the cameras. Jenelle has improved personally in many ways, yet her lifestyle with David seems far too dangerous for the kids to live a sane life.
Now with Teen Mom essentially firing them, it might be more than a year before Jenelle regains custody of her kids. By then, we hope we'll see her move away from David and head into a normal non-celebrity life she likely hasn't seen in a decade.