'Teen Mom 2′: Why Kailyn Lowry Fell For Chris Lopez–'Chris Didn't Want Anything To Do With Television'
Though the Teen Mom 2 audience knows how Kailyn Lowry and Chris Lopez's relationship ended, Lowry swears their connection started out in a great place. In fact, she says the two of them used to have a lot of fun together.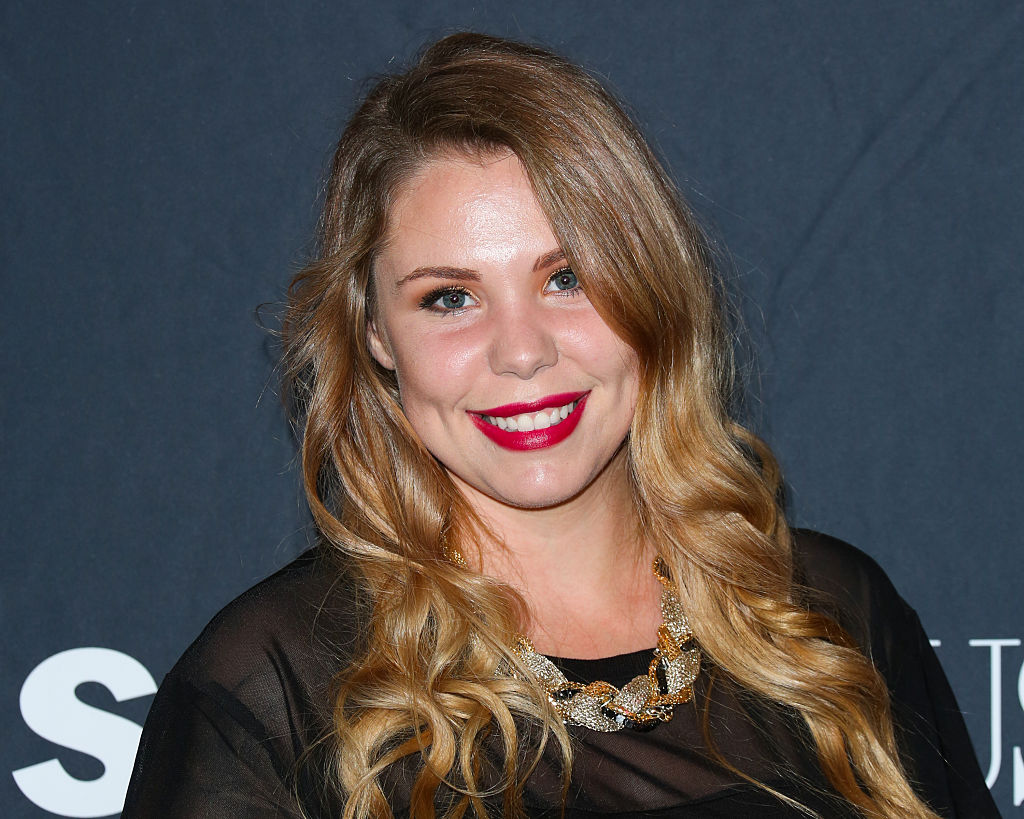 Kailyn Lowry says Chris Lopez wasn't interested in being famous
"Chris and I started off having so much fun together. There were no strings attached; we shared good energy, and lots of laughs. I think I was attracted to the fact that Chris didn't want anything to do with television or the media. He brought me back to a place where I didn't have to fit a storyline of a fictitious character that was made up for me. I could runaway with him and just be myself. Things were fine that way, and we fell for each other as we spent more time together," Lowry writes in her most recent book, A Letter Of Love.
But the Teen Mom 2 star says, as time went on, her relationship with Lopez grew strained, especially when she learned he had been cheating on her.
"I didn't want to share him with anyone else, and I was made to believe that I wasn't sharing him. Eventually, I would find out otherwise," she wrote.
Kailyn Lowry and Chris Lopez tried to get back together after Lux was born
Leading up to the birth of Lux, Lowry and Lopez weren't on the best of terms. Going into labor, Lowry writes that she hadn't spoken to Lopez or "had any contact" with him for two weeks. So she was nervous to let him know that she was about to give birth.
But she did, he came straight away, and he was surprisingly supportive.
"Chris never left my side. He stayed with me every single day in the hospital," she wrote. "After we left the hospital, he came to the house and stayed with us as well."
Lowry goes on to say that she and Lopez even tried to get back together upon the birth of Lux, but they couldn't make it work.
"We tried to get back together and work things out, but it only lasted for about a month. After that brief time of being together, we didn't speak for a period of eight months."
Kailyn Lowry has moved on from Chris Lopez
Ultimately, Lowry says she found all the love she needed from her sons, despite motherhood being the most exhausting thing she's ever done.
"Although the passion between Chris and me peaked my attention, I would discover that the passion for my boys would sustain me. I must admit that being a single mother is one of the most exhausting things I've ever been through. It's exhausting emotionally and physically, and a lot of time is spent wondering if you're doing enough to make sure your children have everything they need," she writes.
Lowry continues: "Nobody really talks about the unwavering bond that is created between you and your children and the bond that is created between the siblings. I look at my life today, and I would never put anyone or anything above my children. Right now, nobody else is worthy of my time. I pour myself into my kids, and caring for them is now the way that I define passion."
Read more: 'Teen Mom 2': Kailyn Lowry Opens Up About Why Her Marriage to Javi Marroquin Was So Rushed