'Teen Mom 2': Why Kailyn Lowry Felt So Guilty Giving Birth To Lincoln
Kailyn Lowry's been through a lot. Throughout her time on 16 & Pregnant and Teen Mom 2, she's had one common goal: find the love she didn't have as a little girl.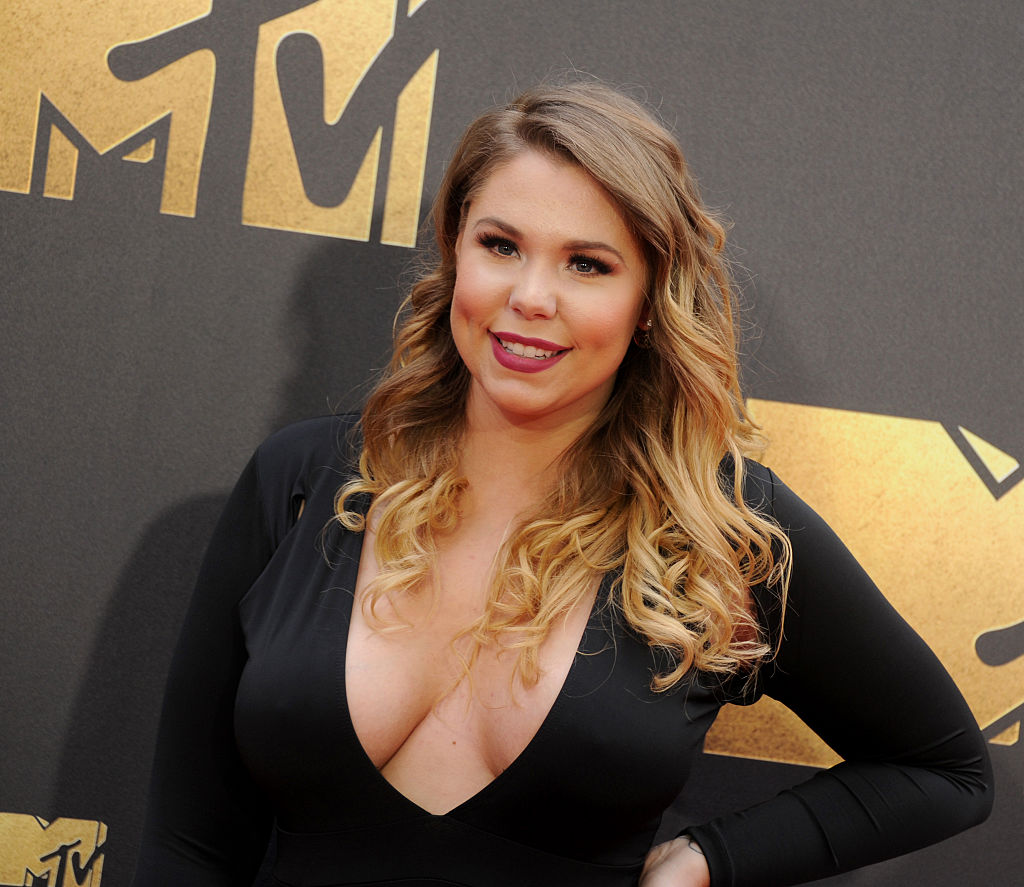 As the Teen Mom audience can attest to, Kailyn's searched for love and a sense of security in several different relationships that, ultimately, didn't end up serving her. Though she has yet to find the romantic love she's been looking for, she does have three beautiful boys that she loves endlessly.
Kailyn Lowry says both she and Javi were settling in their marriage
In her most recent book, A Letter of Love, Kailyn writes a lot about not settling. Kailyn now acknowledges that both she and Javi Marroquin were settling in their marriage. Though she knows this now, Kailyn says, at the time, she felt a lot of guilt about divorcing Javi.
"I've managed to assume a great deal of guilt for bringing Linc into a marriage that did not work. Like Isaac, I wanted him to have a family with two loving parents living together. I could not do this if both Javi and I were settling," she wrote.
But at the end of the day, Kailyn realized it was worse for her boys to grow up in the midst of a toxic marriage than with parents who weren't still together.
"I have learned that it is far worse to teach your children to stay in an unhappy relationship than it is to actually leave one that is not destined for success. I never wanted to be the example of an unhealthy marriage that they didn't need to see. Nothing is worth compromising your happiness," she wrote.
When Kailyn Lowry decided to start going after her goals
Ultimately, Kailyn says the revelation that she shouldn't be settling in her romantic relationships spilled over into her personal goals as well.
"I knew that I was meant to do more. I was longing for school and to better myself. I knew that when I put my mind to it, I could be something. I had my foot in the door for television, radio, and film endeacors, and I had resolved that even if I did not make it in front of the camera, I could find success behind it," she wrote.
So Lowry decided to chase her dreams and began taking Mass Communications classes at Delaware State.
Initially, she was nervous about fitting in.
"When I enrolled, I was nervous because I was nursing Lincoln exclusively. I didn't know if I would fit in because I was not the traditional student. Unlike my classmates, I wasn't living on campus, and I had kids," she wrote.
What's more, Lowry felt Javi didn't like her going back to school.
"I was angry because I felt like Javi didn't want me to go back to school, but I was also thankful because his mom was willing to help watch the baby," she wrote.
But Lowry pushed through.
At the end of the day, Lowry was happy to finally be putting some of her energy back into bettering herself.
"It felt good to know that I was working toward something that I wanted to do to become the best version of myself," she wrote.
Read more: 'Teen Mom 2': Why Kailyn Lowry Broke Down And Sobbed When Isaac Turned One