'Teen Mom 2': Why Kailyn Lowry Really Cheated on Jordan Wenner
After Kailyn Lowry finally ended her relationship with Jo Rivera, the father of her first child, she dated a guy named Jordan Wenner.
It was a healthy relationship for Lowry. She and Wenner had fun together, something she'd completely stopped doing with Rivera.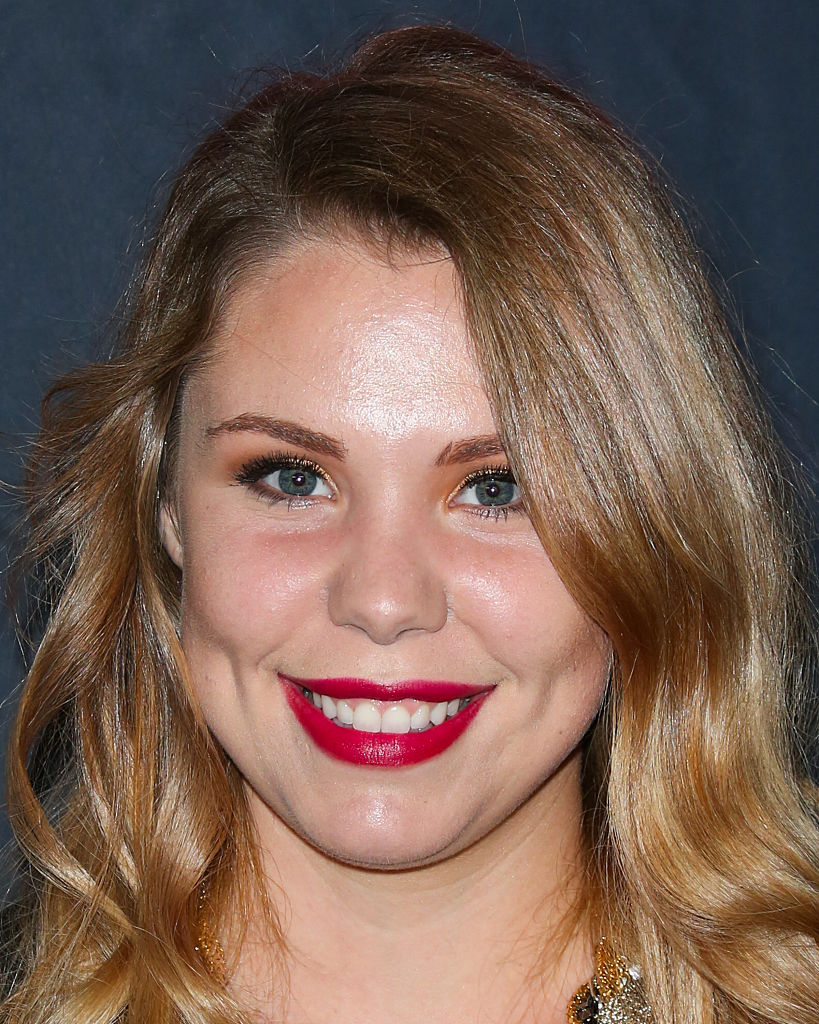 Kailyn Lowry and Jordan Wenner
Lowry was with Wenner when Teen Mom 2's popularity really took off. In her 2014 book, Pride Over Pity, Lowry writes that Wenner was "developing a fan base of his own." 
While many fans reached out to the couple on Twitter offering their supportive well wishes, "some girls took it to a level I wasn't comfortable with and Jordan was a little too friendly for my liking."
One fan, in particular, wrote that she wanted to move in with Wenner and it really bothered Lowry.
"After such a solid year together, I was disappointed that Jordan had become so caught up in the attention that the show had brought him. I don't think he had any real intention of going through with this move, but at the time I couldn't help but leap to conclusions. I really loved him so the betrayal stung," she wrote.
At the same time, Lowry says that Wenner was "changing."
"When we first started dating, Jordan rarely drank, but now he was partying all the time. Since he was young and carefree, he had a right to do that, but I didn't have that luxury," she wrote.
Why Kailyn Lowry cheated on Jordan Wenner with Jo Rivera
Though Lowry and Rivera were broken up for good, they still shared a deep connection.
One day, Lowry cheated on Wenner with Rivera.
"For the first time since I found out I was pregnant, we were getting along smoothly. Because we had never learned how to be friends, we fell back into old habits and I cheated on Jordan with Jo. Even though I was deeply in love with Jordan, I selfishly wanted Jo to remain single. I had typical girl syndrome: I didn't want Jo, but I also didn't want anyone else to be with him. One night, after he dropped Isaac off, we slept together," she wrote.
Wenner came back from work early and "knew almost immediately what happened."
Lowry says she regrets cheating.
"Cheating never leads to a happy ending. It certainly didn't for us. Cheating on someone is a heavy burden, worse than any other mistake you can make in a relationship. Cheating is cold, selfish, and heartless. I had committed a cardinal sin in my book. You'd be surprised sometimes what you're capable of," she wrote.
Ultimately, Lowry broke up with Wenner because of their different lifestyles. He was beginning to enjoy partying and Lowry still had to be a mom. But she "still deeply [regrets] that I put Jordan in that position."
Read more: Kailyn Lowry Says '16 And Pregnant' Messed Up This Detail About Isaac's Birth