'Teen Mom 2': Why Kailyn Lowry Turned Javi Marroquin Down When He First Asked Her Out
When Javi Marroquin approached Kailyn Lowry when she was working at a clothing store in the mall, the Teen Mom 2 star thought he was 15.
But Marroquin was persistent. He offered to bring Lowry ice cream after she had her wisdom teeth taken out. Lowry was flattered, but she wasn't ready to jump into something new.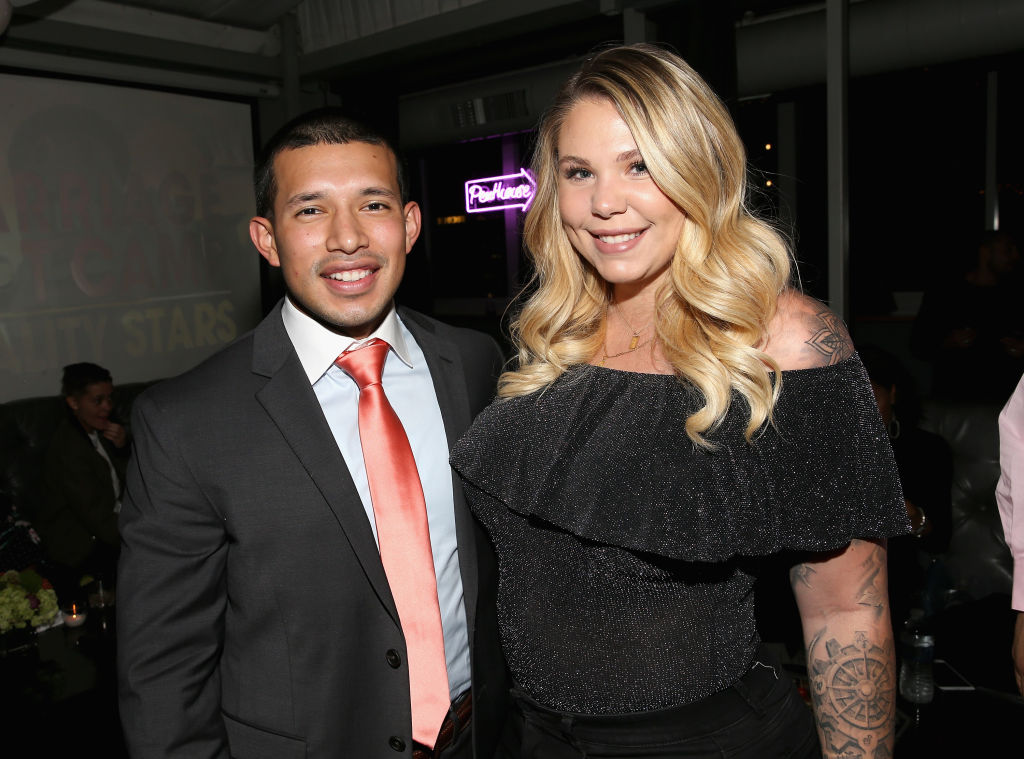 "I still wasn't completely over the breakup with Jordan and I didn't want to admit to the excruciatingly painful feelings of liking someone new. There's no healthy way to come to terms with the start of feelings for a new person when you aren't over an old relationship. I felt like I should be focused on my career and taking care of Isaac, not getting tangled up with a new guy," wrote Lowry in her 2014 book Pride Over Pity.
Despite all that, Lowry "couldn't get Javi out of [her] head."
Javi Marroquin told Kailyn Lowry he had feelings for her
So Lowry and Marroquin decided to be friends. However, after about two months, Marroquin drove to New York to be with Lowry for the Season 3 reunion show.
"No guy would drive over two hours in Manhattan traffic for just any old girl. He was definitely falling for me. I knew I had to tell Javi very bluntly that, no matter how flattered I was, nothing was going to happen between us," she wrote.
At the reunion, Marroquin told Lowry he wanted to be more than friends. She let him know that she had "no intention of being with [him]," despite her conflicted feelings.
"I didn't want to dump anything on Javi. He deserved to have a normal start to a relationship," wrote Lowry about how she was feeling in the moment.
"I respect that, but I will always be here as a friend for you," Lowry wrote he responded.
That night, Lowry cried in her hotel room. She was developing feelings for Marroquin but didn't feel she was in a good place to start seeing someone new.
"My past experiences with guys had been so complicated and painful, that I had reached the point where I actually hated myself for falling in love with someone. The way I was falling for Javi was different from the way I had felt about Jo or Jordan. There was a natural transition from friendship to something deeper. The more he showed me about himself, the more I liked him," she wrote.
Why Kailyn Lowry eventually opened herself up to Javi Marroquin
As Teen Mom 2 fans know, Lowry eventually gave Marroquin a shot.
"Our friendship blossomed so effortlessly that I couldn't fight its natural progression. Slowly, we developed a sense of trust because he had been so steadfast. I allowed him to meet my son and when I saw how well Isaac took to him, it became clear that he was the one I should break down my guard for."
Read more: 'Teen Mom 2': Could Kailyn Lowry And Jo Rivera Have Worked It Out If Jo's Parents Hadn't Interfered So Much?