'Teen Mom 2': Will Jenelle Evans' Life Ever Really Get Back to Normal?
Original teen mom Jenelle Evans has had more drama packed into her life than dozens of other young women combined. She rose to fame on 16 and Pregnant and went on to star on the even more popular spinoff, Teen Mom 2.
Evans has consistently stayed in the headlines due to her troubled relationship with her mother and her succession of baby daddies.
Still, Evans recently opened up about all the problems in her life and why she thinks that she won't have any trouble laying low from here on out.
How many kids does Jenelle Evans have?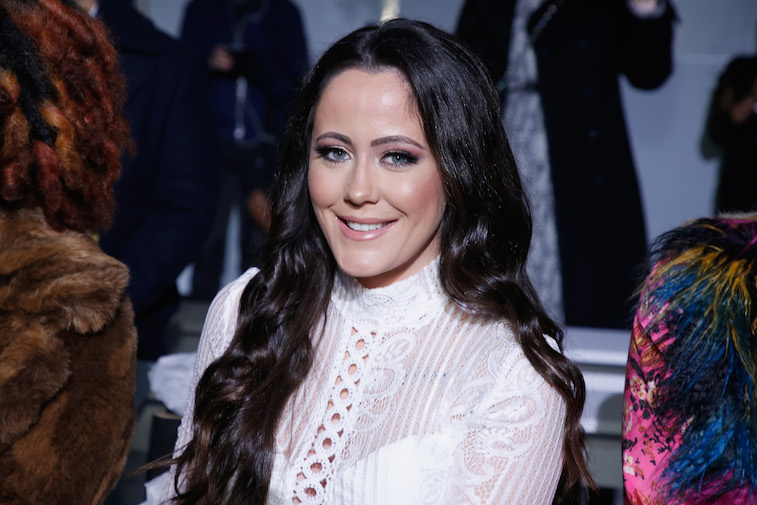 In 2009, Jenelle Evans gave birth to her first child, Jace. 16 and Pregnant chronicled Evans' difficult pregnancy, including her frequent fights with her mother. Ultimately, Jace's father, Andrew Lewis, distanced himself from Evans and is no longer involved in his son's life. Her mother, Barbara Evans, even had custody of Jace for a time after his birth.
Evans didn't wait long before getting involved with another man, named Courtland Rogers. The two got married in 2012 and separated not long after. The two had a contentious relationship and Evans ended up getting an abortion while she was involved with Rogers.
Following the breakdown of her romance with Rogers, Evans went on to date Nathan Griffiths. They had a son named Kaiser, born in 2014. They broke up not long after the birth of Kaiser and Evans moved on to date David Eason.
Eason and Evans had a daughter, named Ensley, who was born in early 2017. Altogether, Evans has three children – although critics have often questioned her parenting abilities.
Evans' troubles with child custody
While with David Eason, Jenelle Evans' problems have skyrocketed out of control. In early 2019, Evans was fired from Teen Mom 2 by MTV, following allegations of animal cruelty. Apparently, Eason shot and killed the family dog, Nugget, after the dog nipped the fact of his daughter Ensley.
Furthermore, he shot the dog in front of the children. Because of the incident, not only did Evans lose her job with MTV, but she also lost custody of her children.
With her children split up amongst different households, Evans buckled down and started focusing on how she could get her kids back. Evans recently spoke out and revealed that she took a series of domestic violence courses, while Eason addressed his issues by taking anger management classes. She also admitted that she and Eason have learned to co-parent successfully. Whatever they did, it worked, and in July, Evans won back custody of her children.
Will Jenelle Evans stay out of trouble?
In her recent interview, Evans stated that things are "back to normal" in her house. Evans said that she's focusing on her kids and making sure that they are happy and healthy — but viewers still have their doubts. Evans has a long history of drama both in and out of relationships and not enough time has passed to truly tell whether or not she has learned her lesson.
In addition, both Eason and Evans are very active on social media, indicating that they aren't completely ready to step away from the spotlight. Evans also recently released a line of eyebrow care products, that was promptly dragged on social media. Evans' Instagram bio also lists her occupation as "influencer," announcing to the world that she's definitely planning on staying active on social media.
No matter what the future holds for David Eason and Jenelle Evans, hopefully, they have both learned enough in the past year to be able to successfully and peacefully parent their kids.