'Teen Mom 2′: Will Vee Rivera's Makeup Line Be More Successful Than Jenelle Evans' JE Cosmetics?
Another former Teen Mom 2 star is ready to enter the makeup game. As everyone knows, Jenelle Evans attempted to launch JE Cosmetics in September 2019, to disastrous results. Evans' poor showing, however, hasn't discouraged another alum from trying their hand at the cosmetics market. Vee Rivera, who is married to Jo Rivera, just announced she'll be launching a makeup line, and fans are actually excited about this one. Everyone is asking the same question, though. Will Rivera fare better in the cosmetic world than Evans? The answer is obvious; she probably will.
Rivera doesn't have any bad press coming into the project
There is a massive difference between Rivera and Evans. Rivera hasn't systematically worked to make the entire world hate her. Evans may have brought plenty of drama to Teen Mom 2, but that doesn't mean fans actually like the mother of three. In fact, she became one of the most hated TV personalities in the country when she sauntered back to the man who shot and killed the family dog. The incident sparked a CPS investigation and a lengthy custody battle.
Rivera might not be as well known as Evans, but no one actively dislikes her. In fact, she has far more positive press than Evans, and that bodes well for the success of her brand. Rivera has largely been credited with helping her husband, Jo, navigate his sometimes-tense relationship with Teen Mom 2 star, Kailyn Lowry.
If current climate is enough to predict the success of a makeup brand, Rivera is set up for a lot more success than Evans. Evans walked into the launch of her brow kits with nothing but negative press associated with her name. In fact, a good business development expert likely would have advised the former reality TV star to hold off on launching her brand.
Jenelle Evans has more Instagram followers than Vee Rivera
Okay, so Evans has more Instagram followers than Rivera. There is no denying that. Evans has 2.9 million followers, while Rivera boasts a much more modest 257,000 followers. Evans is also outpacing Rivera on Twitter. If Instagram followers predicted the success of a makeup brand, Evans would win by a mile, but almost none of those followers actually turned up to pick up Evans' brow kit.
In short, there doesn't seem to be a correlation between the number of followers a Teen Mom alum has, and the success of their side businesses. Farrah Abraham shuttered several shops in Texas last year, which indicates the storefronts were floundering. She has a massive Instagram following, as well.
Rivera's more modest following might bode well for her, actually. Rivera, unlike Evans and Abraham, might be known because of Teen Mom 2, but that's not the only thing she has going on. In fact, the Riveras have recently made the decision to step away from the cameras to focus on their other businesses. Rivera's upcoming makeup brand is one of those businesses.
Rivera is working with a particular niche
While Evans threw some brow kits into the world and hoped for the best, it seems like Rivera has given her brand a lot of thought. While the mother of one just recently announced the brand, she's clearly been working on the development of the products for some time. Her Instagram page highlights the fact that the brand is cruelty-free.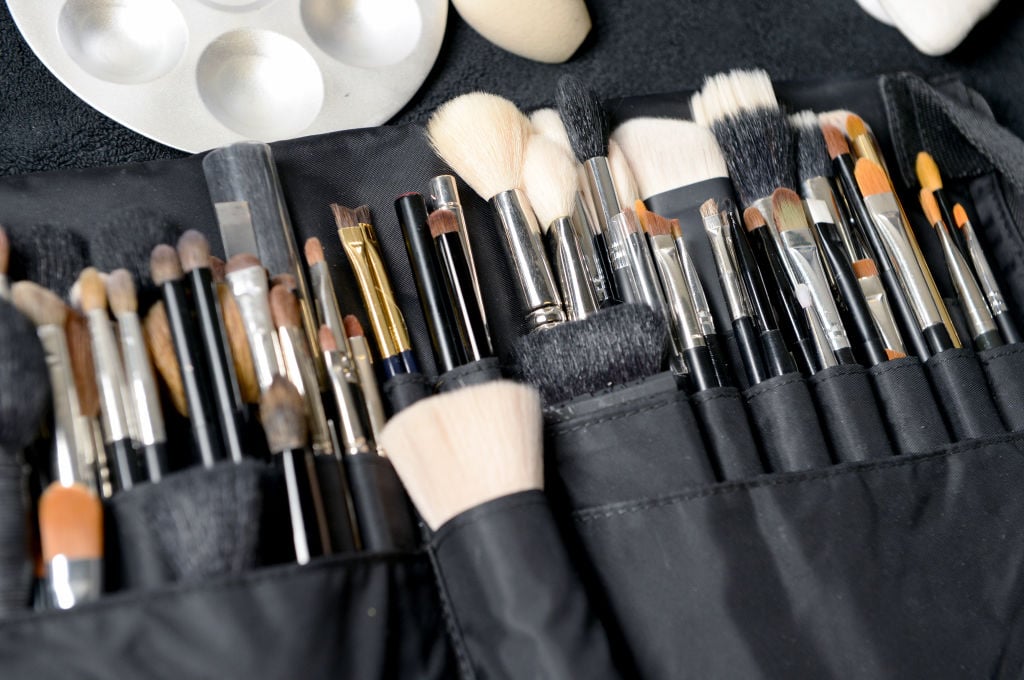 Evans didn't go for a niche market when developing her brand. That was very likely a mistake. Although, an attempt by Evans to capitalize on the same niche as Rivera is going after would have been ironic. According to Market Watch, there has been an increased demand for cruelty-free makeup in recent years, and demand is expected to continue trending upward. Consumer awareness is primarily thought to be behind the rise in demand.