'Teen Mom': Could Jenelle Evans Ever Come Back to the Show?
As if Jenelle Evans' life isn't tough enough, she was recently let go from Teen Mom 2. The controversial star found her home on MTV when she joined the cast of 16 and Pregnant. From there she went on to be a regular in the Teen Mom franchise. Considering she's a young mother, landing a spot on a popular gossip-worthy reality show is quite the meal ticket, even if it comes at the price of tons of haters.
While the producers decided firing her is best for everyone (well maybe not Evans), is it possible that she'll be invited back on in the future?
Why was Jenelle Evans fired?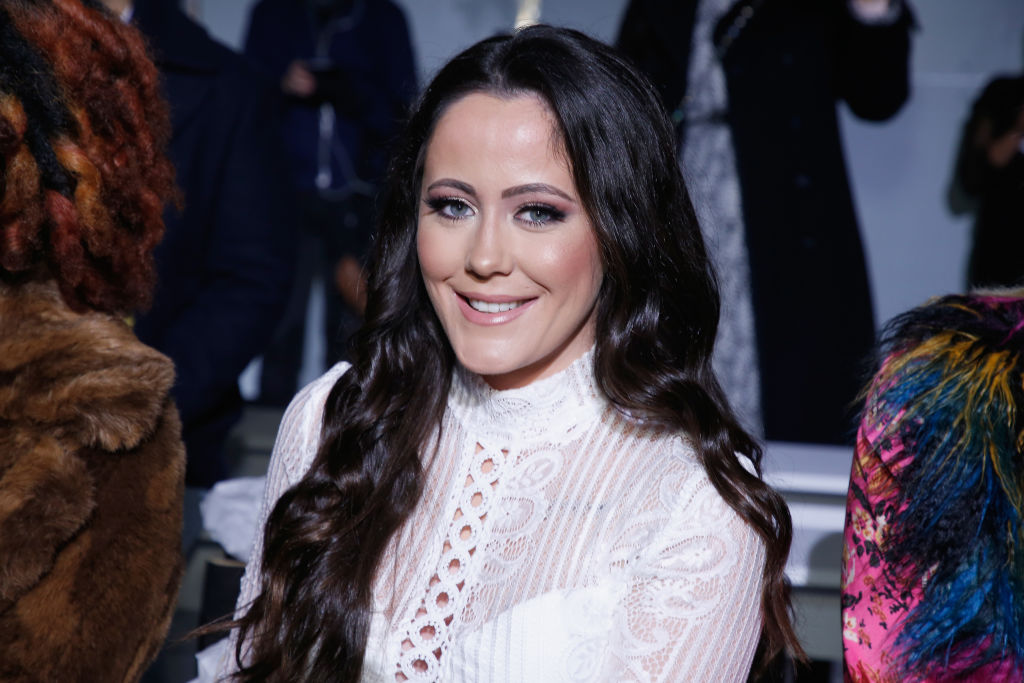 Evans life has been chock full of problems for a while, but things recently took a turn for the worst. Her husband, David Eason, decided to kill her adorable pup Nugget. Why? Apparently, the dog snapped at their 2-year-old daughter, Ensley. Eason witnessed the warning and felt that the dog was a threat to their daughter's safety, so he took him out Old Yeller style. Eason went on to admit his "wrongdoings" without a shred of guilt.
Obviously, Evans took this horribly and there were whispers about a potential divorce. But that's not the biggest problem. Eason has long been cut out of filming as the producers and other stars perceive him as a threat. For good reason too as he did say he'd show up to filming and harass Evans even though he wasn't allowed on set. The producers already pulled out of his home state; now they are cutting Evans out of filming all together to avoid any potential issues.
As far as they're concerned, at one point Evans was bringing just enough drama to make things interesting, now things are just too hectic and the type of publicity and dangers surrounding the reality star are causing more harm than good.
Have other cast members been allowed back on the show in the past?
Why, yes they have! Several cast members have been arrested. Amber Portwood was arrested for drug possession and domestic violence in 2010 and 2011, respectively. She spent a year and a half in the hole but made it out early thanks to good behavior. Once she was done doing her time, MTV had zero problems bringing her back on the show. Perhaps it was the potential boost in ratings that inspired the decision. It didn't hurt that Portwood was making it a point to remain clean and sober post her release.
Farrah is another teen mom with a rap sheet, but that's not why she got booted. Apparently, she was notoriously difficult to work with and once she went into the adult entertainment industry, her relationship with MTV got even rockier. Even so, Farrah was brought back for the Teen Mom OG reboot mid-season.
Will Jenelle Evans be allowed back on 'Teen Moms 2'?
Perhaps if Evans completely cuts ties with her volatile hubby, MTV will open its arms to the young mom once again. She'll also need to work on cleaning up her act outside of her unhealthy relationship with Eason. Amidst the drama, Evans even lost her two sons! After news of the dog death broke, Child Protective Services took it upon themselves to launch their own investigation. Perhaps getting let go was a good thing as now Evans can focus on rebuilding her family in the wake of the tragedy.
Once she gets all her ducks in a row (and deals with Eason), perhaps Teen Moms will welcome her back with open arms. After all, the producers said they were just going to cease filming her for the time being and with other ladies being brought back in the past anything is possible!
She's not letting the abrupt firing stop her
Even if Teen Moms doesn't invite Evans back, she has other plans. The controversial star plans to continue building her empire in reality television. According to TMZ, Evans was approached by the show Marriage Boot Camp and was beyond ready to take them up on their offer. The problem — tackling her marriage with Eason would not only ruin her image but if the boot camp also works, it could kill her chances of returning to Teen Mom 2.