'Teen Mom': Farrah Abraham Accused Of Buying Instagram Followers
Farrah Abraham seems to always be at the epicenter of drama. The former Teen Mom reality star is constantly being criticized for the way she chooses to parent her 10-year-old daughter, Sophia and the decisions she makes to alter her face and body with plastic surgery. The 28-year old is also fond of posting particularly racy photos on Instagram. But now, critics of Abraham are criticizing her for her Instagram following.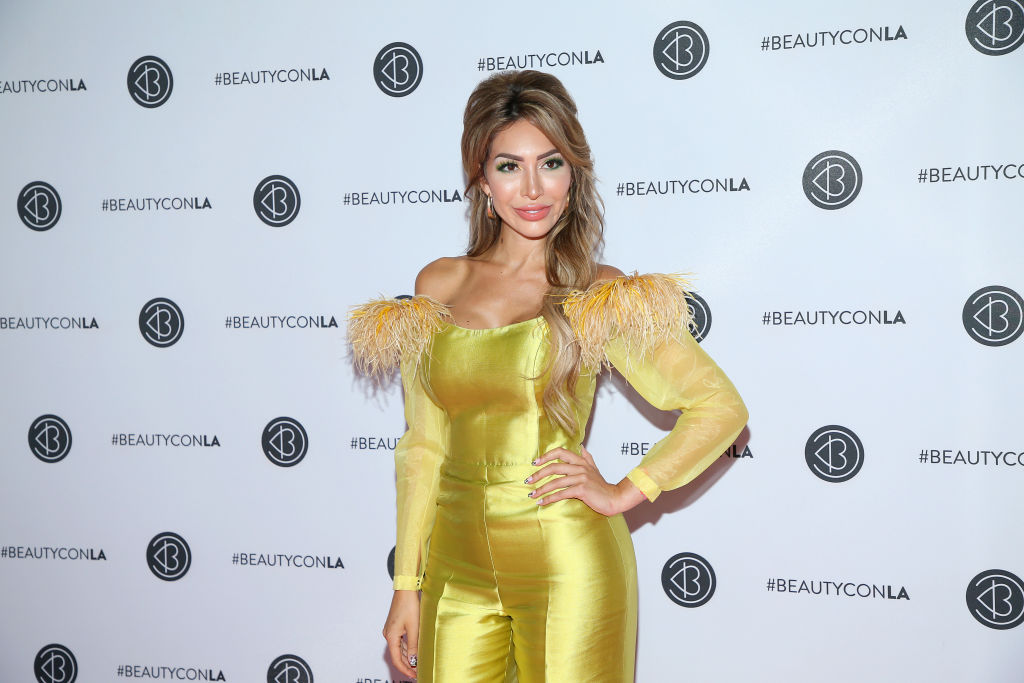 Abraham's Instagram following
Though Abraham was fired from Teen Mom, the show that made her a household name, she has managed to stay in the news. Largely due to her extreme behavior and her obsession with documenting her life on social media, she still has a lot of people willing to support her. On Instagram alone, Abraham boasts a whopping 2.2 million followers. But now, critics are accusing her of buying likes and followers to manipulate her engagement.
What do brands use to evaluate partnerships with influencers
For those who are unfamiliar with Instagram, influencers like Abraham can earn tons of money from brands based on their following. The bigger your following is, and the more engaged your followers are, the more brands will pay you to promote their products or services. Engagement is determined by how much your following interacts with your content. It is often measured in different ways, but it usually is comprised of your likes, comments, and views. But just how does this relate to Abraham? And why do people think that the former teen mom has bought likes and followers?
A drastic dip in IG engagement
Since mid-June, fans have been noticing that almost all of Abraham's Instagram posts have been videos (or more commonly, moving images) rather than still images. This helps to manipulate Abraham's engagement in a major way. When videos, or moving images, are posted, views are what automatically displays rather than the number of likes a piece of content has received. There can be a drastic difference between the number of views and the number of likes. For example, one of Abraham's most popular videos in the past couple of months has over 400,000 views but only about 13,000 likes.
That was enough to raise suspicion, but fans have also noted how significantly Abraham's Instagram likes have decreased in recent months. While photos and videos from the first half of the year averaged between 50,000 – 60,000 likes, recent content has only received between 900 – 2,00 likes. That is a substantial difference that even Instagram's insane algorithm can't explain. Most people believe that Abraham recently bought bot followers that like all of her content automatically and/or bought likes outright.
Critics accuse Abraham of buying likes and followers
"Stop with the moving pics! We all know you are broke and cannot afford to buy any more likes or followers!!!!!," one critic wrote underneath one of Abraham's most recent post. "Everyone knows your followers are fake, Farrah Abraham. Stop trying to fool people with these moving pictures, another user wrote. "Idk if she's just broke or Instagram cracked down on her. She's terrified for people to see how much of her followers and "fan base" are actually real…she struggles to even get 1k "likes" on most posts. She can't trick everyone into thinking she's a rich celebrity if she doesn't even have social media traffic," one person declared.
Other Instagram followers chimed in that they didn't know what company would even want to partner with Abraham because of her weak engagement. "Do any of her so-called sponsors think they are going to get business from the followers? I'm still waiting to see how all of her lawsuits play out. I for one when she tags a product, I automatically say "No way". I wouldn't endorse anyone the way she treated those who gave her a start in life," one Instagram user wrote about the former teen mom.
Will Instagram make hiding likes official
Personally, we're just waiting for the day when Instagram finally removes likes and followers altogether. The influencer culture has simply gotten out of hand. The lengths that some people are willing to go to for likes and followers is ridiculous. Until then though, it looks like Abraham will be riding this train until the wheels fall off.