'Teen Mom' Fans Are Calling Farrah Abraham's Daughter 'Farrah Junior'
At only 28 years old, Farrah Abraham certainly has had more careers than most. Abraham's first career as a reality tv star blossomed after her stint on the hit MTV show Teen Mom. After gaining popularity, Abraham went on to write a book, tried her hand at being a singer, and made her debut in the adult film world. But, her most important job throughout the years has been parenting her 10-year-old daughter, Sophia Abraham.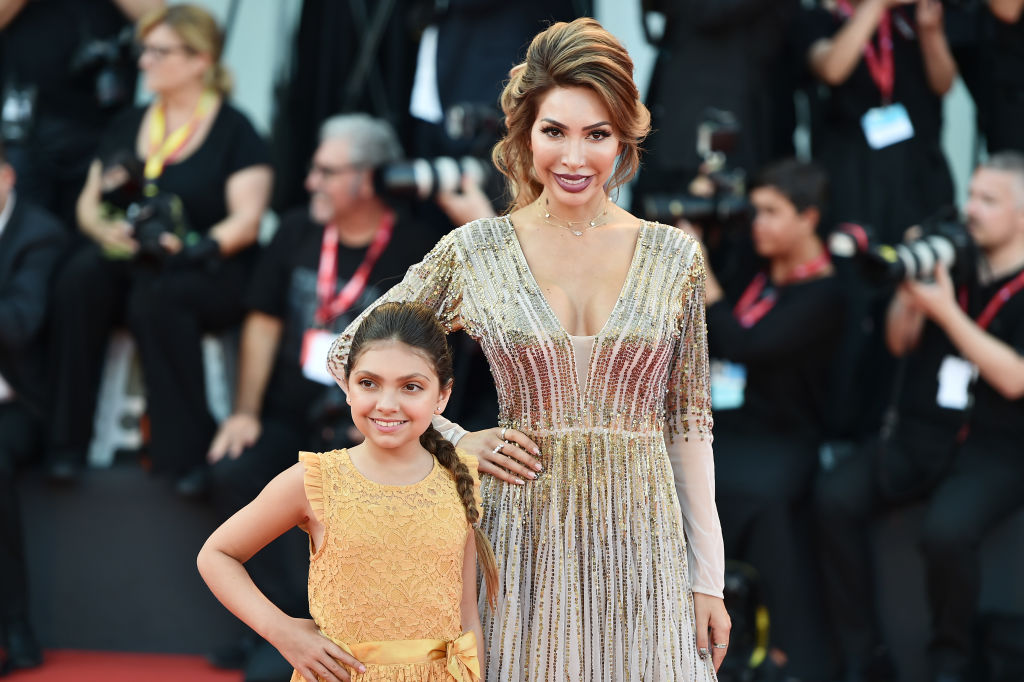 Parenting a child is no easy feat, especially when you're doing it on your own. Add in the element of doing so around a bunch of cameras and the pressure increases tenfold. As Abraham is determined to be in the spotlight by any means necessary, her every move is scrutinized. Unfortunately, this scrutiny also extends to her daughter and fans feel compelled to comment on Sophia Abraham's every move also. Most recently, both Abraham and her daughter received backlash because the 10-year-old used profanity in a televised interview.
What's Sophia Abraham up to in 2019
Like her mother, Sophia Abraham seems determined to live her life in the spotlight. An aspiring model and actress, she has dreams of making it big. The 10-year-old also spends quite a bit of her time on Instagram attempting to build up her following and act as an influencer. Recently, a video that she posted to her Instagram caused a state of alarm amongst Teen Mom fans because of her resemblance to her mother.
Abraham's daughter posts a new YouTube video
"REACTING TO HATER COMMENTS ON MY YOUTUBE CHANNEL," Abraham's daughter captioned the video. In the video, the child says that she will be "roasting her haters". Similar to her mother, she makes wild hand gestures and also manipulates her voice in order to accentuate a point. Abraham, of course, quickly commented on the video praising her daughter. You're [sic] stronger than [sic] all the whiner haters, the negativity & proud of you for facing this head-on [sic]! Proud of the little lady I'm raising! YOU GO GIRL! You're [sic] loved, you're [sic] gorgeous, talented and a child of the most-high [sic] God," the Teen Mom alum wrote.
Critics react on Instagram
Of course, Abraham wasn't one the only person who commented on the strange video. The video garnered over 1,000 comments, most of them fans who couldn't help spot the similarities that Abraham and her daughter share in terms of behavior. "Dear God, she sounds like her mother… Make it stop," one person wrote. "Ohh lord! A little Farrah #2 in the making," another Instagram user penned. "Farrah's Clone… talks and acts just like her," another person chimed in.
Is Sophia a mini Farrah Abraham
"OMG, it's a mini Farrah. Save us all," one critic commented. "Here comes Farrah junior," another person declared, a nickname that many other commenters echoed. Some Teen Mom fans couldn't even view the video in its entirety because they were so put off by the resemblance. "I couldn't watch the whole video. It disturbed me because of how much she acts and sounds like her mother," one person confessed.
Others chose to write directly to Abraham herself about her daughter's behavior. "Farrah Abraham, they say your kid will come out 10x worst then you were [sic] lol. Can you handle a little you? The attitude and we pray that the cycle of a teen mom (pray she don't) but it's life. You think it's cute now until it's not," the person said.
While we do agree that Sophia Abraham is starting to sound and act more like her mom, it hardly concerns us. As long as Abraham is accepting of her daughter's behavior that's what counts. After all, she's not our kid to raise.