'Teen Mom' Fans Can't Wait for Farrah Abraham's Daughter to Grow Up
It's been over a decade since Farrah Abraham gave birth to her daughter, Sophia, on national TV. One of the four teens featured in the hit show, 16 and Pregnant, Abraham stood out for the tumultuous relationship she had with her parents. When the MTV show eventually became so popular that the spin-off, Teen Mom, was created, Abraham remained on the air until she was fired from the series. But despite her untimely exit from the show, Abraham still has a pretty solid Instagram following and is doing all she can to remain in the public eye.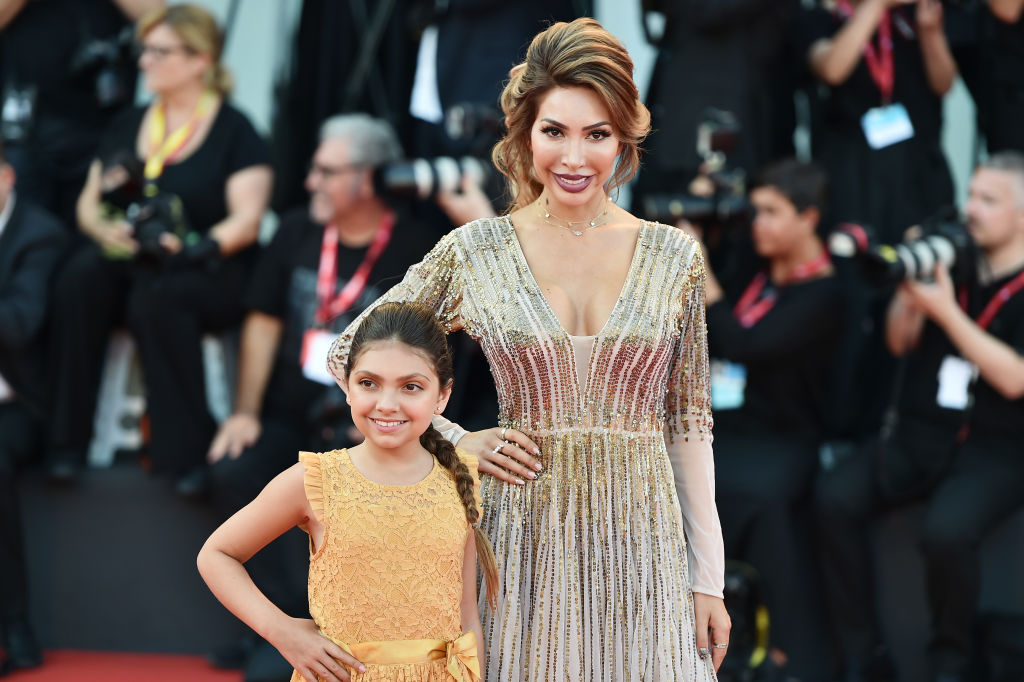 Life after Teen Mom
But these days, Abraham isn't the only one trying for a career in the spotlight. Her 10-year-old daughter, Sophia, is also taking a stab at the entertainment industry. Sophia is currently pursuing modeling and acting and has amassed a pretty healthy following on social media herself. On Instagram alone, Abraham's daughter boasts nearly 700,000 followers. Unfortunately, many of her followers, much like her mother's, are harsh critics rather than supporters.
Abraham's daughter posts a video
Recently, Abraham's daughter posted a short video clip to her Instagram page. In the video, she shows a magazine cover of her and her mom along with two of her former Teen Mom costars. "Anorexia, Addiction, and Abuse. 'Teen Mom' Ruined Our Lives" the headline reads. "Living on cigarettes and popcorn to lose weight. Downing pills to mask the pain. 'Bribed' to stay on the show," read the bullet points under the old issue of In Touch Weekly magazine.
"Tbt omg Teen Mom tv show covers … my mom showed me all the hundreds of covers over the years .. the crazy titles and how bad reporters can really twist things living better now but thankful for all the amazing talent we work around but not easy being in the public eye someday," Abraham's daughter captioned the video. Abraham was quick to chime in herself and left a comment on the video also. "So fun going down memory lane wow," the Teen Mom alum penned.
Critics accuse Farrah Abraham of impersonating Sophia
Immediately, the post got the attention of Abraham's critics. They were thoroughly unconvinced that her daughter wrote the caption for the post because it just didn't seem like the language a ten-year-old would use. Immediately, they began accusing her of impersonating her daughter.
"Once again Farrah typing up captions and making it look like her TEN-YEAR-OLD KID wrote it. So ridiculous. Let your TEN-YEAR-OLD KID be a kid and don't pull her more into this mess than she already has been!!! Ridiculous you would have her focusing on tablet covers than just being a kid and in school," one Instagram user wrote.
Instagram users can't wait for Sophia to become a teenager
Others were quick to agree with the above sentiment and truly couldn't wait for Sophia to get older to see her mother's antics for what they are. "When Sophia is older and has freed herself from her mother's grip, she'll read the posts her mother wrote pretending to be her and it's not going to go over well," one critic wrote about Abraham's daughter.
"If you want an insight into Farrah's mental state, this will give you all the answers you need. She writes these posts as if she is Sophia and then responds to the comments…I can't wait until she is a full-on teenager and looks back at this," another Instagram user chimed in. Only time just how Abraham's daughter will turn out. Hopefully, she'll be unique in her persona, because the world certainly doesn't need more than one Farrah Abraham.