'Teen Mom': Farrah Abraham Critics Beg Her to 'Get off the Drugs'
There is scarcely a day that goes by when Farrah Abraham doesn't receive her fair share of criticism. Though her Teen Mom days have long-since passed, Abraham still has a hearty following on social media. On Instagram alone, the former reality tv star boasts a whopping 2.2 million followers. Unfortunately, many of said followers simply follow along with Abraham's life to criticize her. From calling out the way she is raising her daughter to attacking her for her historical insensitivity, Abraham is constantly catching heat. Now critics are accusing the 28-year-old of taking drugs and begging her to stop.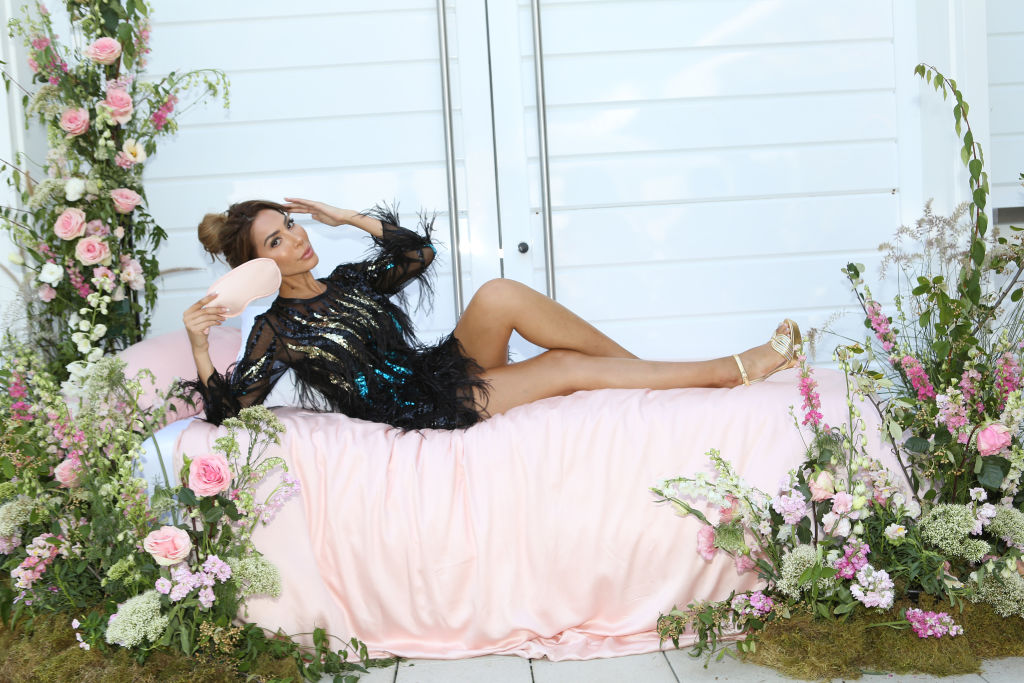 Abraham posts a cringe-worthy video to Instagram
Yesterday, Abraham took to her Instagram to announce that she and her daughter, Sophia, who people have accused her of impersonating, were going to be guests on Food God's podcast. Food God, legally known as Johnathan Cheban, is known for his food-based Instagram page and being friends with Kim Kardashian. The Teen Mom alum posted a video of her alongside Sophia and Cheban, which announced that she would be spilling some major secrets on the new podcast. In the video, she appears to be gesturing every few seconds and excessively winking at the camera.
Abraham and her daughter are guests on Foodgod's podcast
"Well, I guess @foodgod & I had some beef & what I think of his bestie Kim Kardashian and Kendall Jenner from the Emmy Awards & channeling my non Teen Mom … p.s I'm allergic to beef #omfg the 4Th ep. #podcast drops [sic] tomorrow," Abraham wrote in a slightly confusing caption. Nevertheless, soon after she uploaded the video, critics immediately began flooding the comment section.
"Food God, you do realize who you are associating yourself with, right? Attention/fame-obsessed with terrible morals and complete disregard for her daughter's wellbeing and mental health," one user wrote to Cheban, criticizing Abraham for her need to be in the spotlight. "I feel so [sic] bad for him!! Farrah Abraham is seriously making him look like a fool And her acting up so extra like she's something when she's not! Look at her when she's talking and the way she opens up her mouth, enough ugh," another user chimed in about the former Teen Mom star.
Farrah Abraham critics accuse her of taking drugs
Other critics were less concerned about Cheban and more concerned with Abraham's odd behavior and mannerisms. They seemed to believe that her antics were the result of her taking drugs and had no qualms about calling her out about these allegations. "What drugs are you on," one critic questioned Abraham. "Farrah [sic] looks [sic] high as a kite," another Instagram user commented. "She is high! Check out the video she did that night, coke dripping out of her nose. It's so obvious," another user wrote back.
"Why do u always just act like ur higher than [sic] a lite. Jesus lord I feel bad for whoever [sic] has to work with u including your daughter," one critic of the Teen Mom alum wrote. Others begged Abraham to stop taking drugs and threated to call Child Protective Services on her because of her behavior. "You are so messed up. How can you watch this and think you are in any way normal? Poor Sophia! Get off the drugs Farrah, they don't suit you! CPS— hellooo," the Instagram user penned.
Is Abraham really on drugs
Abraham has been exhibiting strange behavior since the early days of Teen Mom. It's hare to tell which of her unusual antics are just driven by her personality or if there's something else at play. For Sophia's sake, we hope that Abraham is not taking any kind of illegal, recreational, drugs.