'Teen Mom' Fans Accuse Farrah Abraham of Faking a Photoshoot
It's not uncommon for former Teen Mom star, Farrah Abraham to catch some serious heat. From allowing her daughter to curse on tv, to the sheer amount of plastic surgery she gets, to referring to 9/11 as 7/11, the 28-year old finds herself subjected to lots of hate. Now, Abraham's critics are accusing the reality star of faking a photoshoot in order to make herself seem more famous and relevant than she actually is.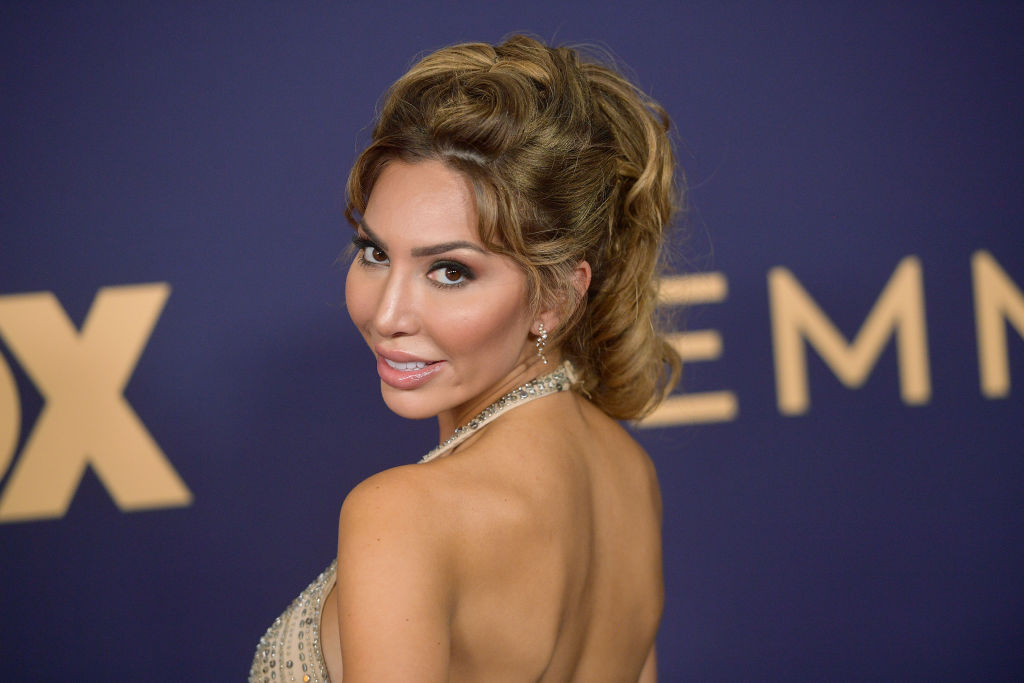 Abraham has been accused of stretching the truth before
This isn't the first time that Abraham has faced allegations that she does things to appear more important than she is. This became especially true after she was fired from Teen Mom. Many of the people who bash her in her comments have nicknamed her "the clout trout," and claim she will do anything to stay in headlines. Most recently, they accused her of flashing the Italian paparazzi on purpose in order to get people talking about her wardrobe malfunction and, by association, her.
Farrah Abraham's latest Instagram video
Just yesterday, Abraham posted a video of herself and her daughter. In the video, the pair are seen photographed on a red carpet as someone in the background shouts, "Yeah serve it up ladies, so beautiful." There's a brief delay before a series of photos show and another clip begins of them posing in front of fun backgrounds and trying on sunglasses. The Teen Mom alum's caption reminded her followers that E True Hollywood Story had returned to television and that she and Sophia Abraham had a blast at the event.
Many people were immediately confused by the post. While some diehard fans were convinced that Abraham was getting an E True Hollywood Story of her own, critics were not convinced. "Are they putting her on an E True Hollywood Story? Or is it BS," one Instagram user mused. "Like anything else she says, it's probably b.s," another user commented back.
Critics accuse Abraham of faking a photoshoot
Others immediately began declaring that the photoshoot was, in fact, fake. "This photoshoot is fake. Who is she kidding," one person questioned about the Teen Mom alum. "Lol, she tried so hard to carefully word that caption, to make it look like it was legit. No real celebrity is going to a pop-up, that's sole purpose is to make believe you're a celebrity," another critic chimed in about Abraham's video.
One person was quick to set the record straight and explain that this was not a real photoshoot, but rather an interactive exhibit for everyday people to take part in. "This is another Pop Up Exhibit that fans can take photos w/ backdrops. Love how Farrah will use any of these exhibits to make it look like she's actually working or getting paid. She's not people. You have to PAY THEM to walk through. Those people pretending to take photos are actors hired as paparazzi- part of the exhibit. Good one Farrah Abraham- almost had me fooled until I looked up what it was," one harsh critic of the Teen Mom alum wrote.
An interactive exhibit
Abraham's video is from an interactive exhibit created by E! "E! True House of Hollywood" will saturate its guests with pop cultural content from all sides. And courtesy of its spacious locale—the exhibition will set up shop inside The House on Sunset, one of West Hollywood's iconic art and event venues—it promises to do so with authenticity, flair Following a mock "red carpet" portion to launch visitors into the wild world of celebrity upon first entrance, the installation will lead patrons through a series of rooms, each of which bears its own individual theme," reads a statement on the company's website. 
But whether Abraham was attempting to pass this exhibit off as a real photoshoot remains to be seen. It could be that she was just enjoying spending some quality time with her daughter and opted to post a video on Instagram. Her caption was a bit vaguer than normal, but she didn't explicitly lie about the photoshoot. Considering the things she has fabricated in the past, it appears that the former Teen Mom might actually be learning from her past mistakes.