'Teen Mom': Farrah Abraham Fans Think IG Haters Are "So Jealous"
Former Teen Mom, Farrah Abraham, is pretty synonymous with controversy these days. One look at her IG page, and you can see the hundreds of harsh comments that critics leave mocking her every decision. From her run-ins with the law, to the clothes she wears, to her political beliefs, career choices, and the way she chooses to parent her daughter, Abraham has a near-constant stream of hate flooding her feed. But now, Abraham's fans are clapping back at those who so harshly critique the 28-year-old.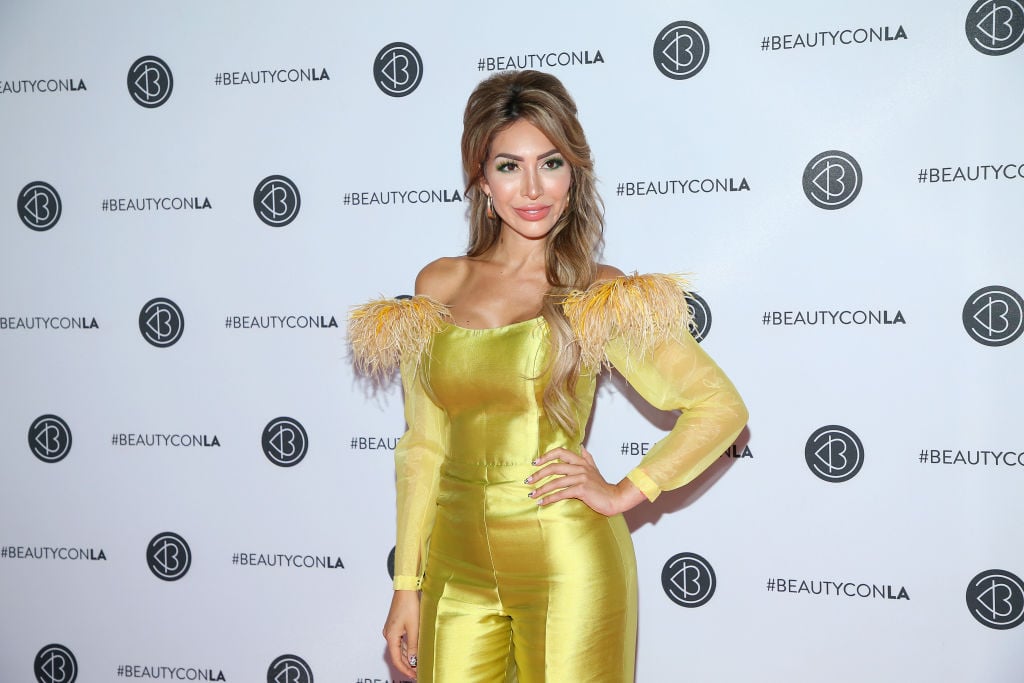 A before and after video
Recently, Abraham posted a video to her IG feed where she is getting laser treatment on her face. In the video, Abraham takes her fans along with her through every step of the treatment and speaks to the alleged benefits to the procedure.
"I utilize a great laser treatment to tighten pores, get out all clogged pores, it felt like hot shower with amazing results, then a great facial to add nutrients & the SLIMMER to help circulation, fat, and lymphatic system. Make your membership and appointment today at their locations!," Abraham wrote in the caption.
Instagram critics show their disdain
A seemingly innocent post, especially considering some of the racier photos and videos Abrahan has posted in the past, the video immediately started receiving an influx of hate. "Your face is beyond recognizable!! You need more than some pore cleaner to fix whatever you got going on," one IG user said, making reference to Abraham's penchant for plastic surgery. Other harsh comments began to flood in almost immediately after the fact.
Fans clap back to critics
Receiving messages of hate on IG is certainly nothing new for Abraham, but it seems that this time her fans are fed up with all the negativity. Immediately they began to clap back on the haters and share their disgust for the behavior. "Omg, the comments are sickening like damn no one can be positive?!?!?! Wtf are yall following her for," one fan questioned.
"If you come here to hate and criticize, just know you're accomplishing nothing. Do something more productive instead," another IG user sounded off. "I agree… I ALWAYS feel great after truly complimenting another person!!! Hatred eats you alive. Happy Sunday," another fan shared in agreement.
One enthusiastic fan even preemptively posted a message to haters, moments after Abraham had posted the video. "BEFORE ANYONE POSTS DISGUSTING AND DESPICABLE THINGS ABOUT FARRAH… LET ME BE 1ST TO TELL YOU THAT YOU ARE A MISERABLE HUMAN BEING WHO NEEDS HEALING," the fan said emphatically.
Fans think haters are "just jealous"
Other fans were quick to chalk up the amount of hate Abraham receives to jealousy. "It's really crazy how many take the time to spread hate.. if you don't like what they do y follow or comment??? Really??? Truly ya'll must be jealous. smh ppl r so sad," one IG fan wrote. "I agree completely 100%. Farrah Abraham and her mother both are 2 of the most uplifting and positive people ever! I don't know why people are so mean to them. I guess its just jealousy," another fan co-signed.
Other fans were floored that there are people in the world who didn't like Abraham. "I seriously can't understand why anyone doesn't like you or your posts. You are pretty much the coolest person on Earth. I just everyone's just jealous," they wrote to Abraham. We doubt that everyone who is hating on Abraham is jealous of her, but her fans do have a bit of a point. What's the use in hating on Abraham? She's made it perfectly clear she going to continue doing whatever what she wants.