'Teen Mom': Farrah Abraham Says Jenelle Evans' Divorce Is a Ploy for TV
As always, Teen Mom alum, Farrah Abraham, has a lot to say. This time, Abraham is weighing in on Jenelle Evans and her plans to divorce her husband, David Eason. On October 31, 2019, Evans announced via Instagram that she made the decision to move on from Eason. Fans and critics alike have been supportive of this decision. Eason has never been well-liked, but after he shot and killed their family dog, Nugget, fans have been begging Evans to leave him.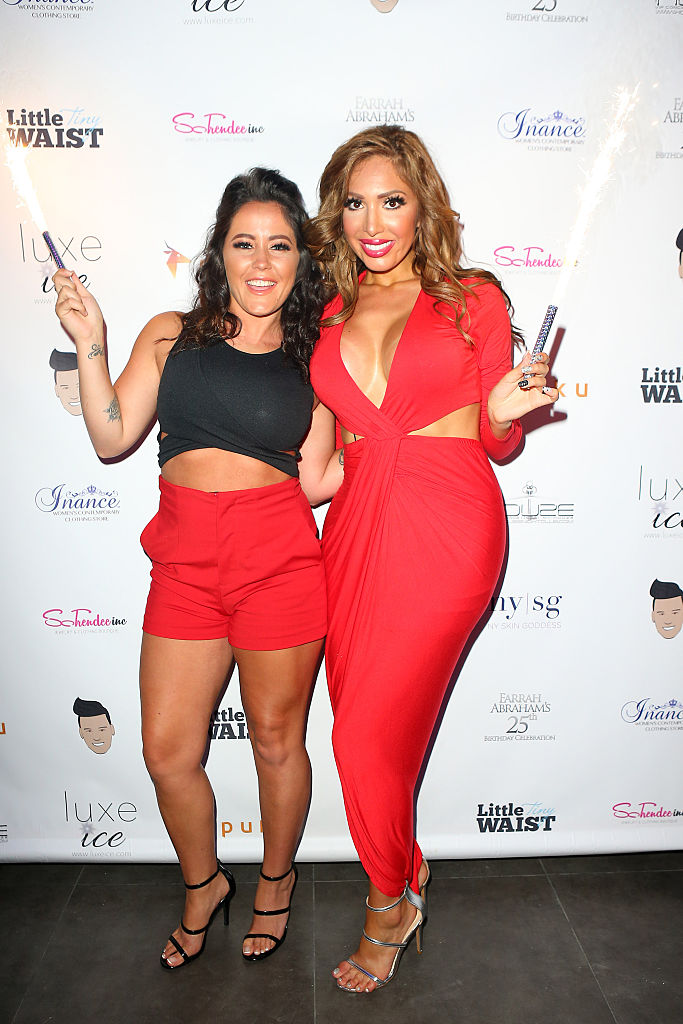 Jenelle Evans reflects on her Teen Mom journey on Instagram
Taking to her Instagram page, Evans penned a personal message about her life and how being on reality TV has altered it. "I've mostly kept off social media the past few days because I've been focused on making some big life decisions. I've lived my life on camera since I was 17 years old. And a lot of it hasn't been pretty but it's been my life. Like anyone else, I want what's best for my kids and I want to be happy. With the time I took away from Teen Mom, I've started looking at my life differently and I know I need to make changes. I'm starting now," Evans said in the first part of the message she composed in the Notes app.
Evans announces divorce from her husband
The Teen Mom alum continued on to announce that she had plans to divorce her husband. Citing that she wanted to make decisions that were best for herself and her children, she shared the difficult news. "The kids and I have moved away from David. Nobody gets into a marriage expecting it to end but I know that's what is best for me, and for my kids. Today, I have filed papers to start that process," Evans added.
Farrah Abraham weighs in on the Eason divorce
It wasn't long after Evans made her divorce announcement that fans and former cast members of Teen Mom began to weigh in. Perhaps the most notorious of which was fellow alum, Abraham. In conversation with TMZ, Abraham shared that plenty of people had encouraged Evans to get a divorce in the past. "I think a lot of us have been saying to Jenelle you should, you know, maybe part ways, get a divorce, for the betterment of her kids and herself, and maybe David, her husband, as well," the 28-year-old began.
A ploy for TV
However, Abraham then shared that she felt that Evans had ulterior motives for filing for divorce. She expressed her opinion that Evans was simply divorcing Eason to try and get back on Teen Mom. "I just hear it in the way of going back to TV, and I think women like myself and others, who just want better careers and better circumstances for our kids, we do the right things instead of just wanting to go back to television. Will things change when she gets a divorce, just to go back to TV," Abraham questioned.
Abraham then doubled down on her statements. "I don't know. I'm just confused about her real intentions. Is it for her safety, and her health, and everyone's well-being, or is it just to get back on TV," Abraham reiterated. While we have no way of knowing Evans' exact reasoning for filing for divorce, we hope that potentially returning to Teen Mom wasn't the deciding factor. But, even if it was, Abraham doesn't have much room to judge. After all, if given the opportunity to return to Teen Mom herself, we'd wager she'd jump at the chance.