Is 'Teen Mom' Farrah Abraham Misunderstood?
Former Teen Mom star Farrah Abraham faces a lot of backlash for some of her lifestyle choices and for her parenting. Is the reality star simply misunderstood?
Farrah Abraham said she wanted to send a positive message through Teen Mom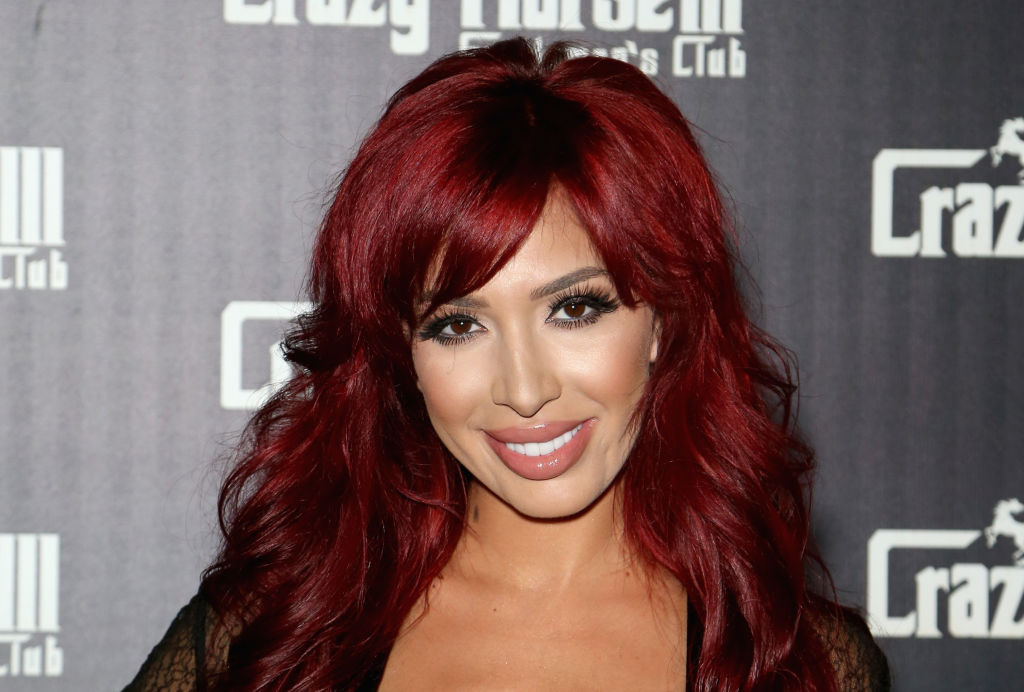 Although most might conclude Abraham went on Teen Mom for the publicity, she said that wasn't her primary reason for going on the show. Rather, she said she desired to be on the show so she could show other people that motherhood doesn't mean you can't live a full, satisfying life. Abraham told Logan Paul on his Impaulsive podcast she wanted to be on Teen Mom so she could demonstrate that young moms can have normal lives after having children:
The reason why I went on Teen Mom was to just show I can overcome some of the things that people think: 'Oh I have to basically sit at home, not travel, not go out, not do different things.' And I kind of have always been gung-ho about whatever I want. Sophia has just been along for my opportunities and I support her opportunities. It hasn't been a conflict. It hasn't been a bad thing.
Farrah Abraham said she tries to protect Sophia
Many people criticize Abraham for the way she parents. However, the former Teen Mom star says she thinks she's doing a good job as a parent and she tries her best to shield her daughter from harm. During a 2017 interview with Perez Hilton, Abraham said she tries to protect Sophia from anything negative. She told Hilton she does her best to separate her child from negative people as well as negative social media or television:
I don't think I really care about anyone outside of my real bubble. But when it comes to someone I've worked with and I've allowed myself to be open with, who they consider that they're friends with me and have used me and said horrible things for nine years and around my child… You don't play with my child. You don't mess with my child and you don't mess with me in front of my child… I've tried my hardest to separate my daughter from my social media or TV or whatever.
Is there more than meets the eye when it comes to Farrah Abraham?
Abraham wrote a book about her life titled My Teenage Dream Ended. She also released an album in 2012 by the same name. The album didn't get such great reviews, but Fader writer Duncan Cooper said the lyrics of her songs, which reportedly came from her diary, are much deeper than she gets credit for. Cooper initially gave the album a harsh review, but said his feelings about the album's content changed after speaking with the producer, Mat Cothran:
In a Fader blog post at the time, I was harsher than I remember feeling. "Farrah's drowning yelp of a voice is severely Auto-Tuned but seemingly programmed to the wrong key," I wrote. "It's shrill, but her music is nothing if not honest." It's that last point that matters, and more than I initially realized.
Read more: 'Teen Mom' Farrah Abraham Has Some Interesting Thoughts on Pregnancy and Parenting
Check out Showbiz Cheat Sheet on Facebook