Is 'Teen Mom' Farrah Abraham Trying Too Hard?
Teen Mom fans took to Farrah Abraham's Instagram account to air their frustrations about the way she has been acting lately. Some commenters said the reality star tries too hard to stay relevant. There some fans who said Farrah is making a fool of herself in an attempt to remain in the public eye. Here's what some Teen Mom fans had to say.
Farrah Abraham recently posed topless
Farrah has been posting pictures that some fans think are questionable. In a recent Instagram post, Farrah is seen posing topless (with the exception of the hamburger and soda she is using to cover up) in front of an In-N-Out Burger. One fan thinks Farrah is going to the extreme so she can make money now that she's not on Teen Mom. "I used to like Farrah a lot but it's obvious that she is now desperate for $$$. Without those MTV paychecks I'm guessing life got hard?" said the commenter.
Fans say Farrah Abraham is overly focused on posting Instagram pictures
One thing that keeps fans coming back is all the photos Farrah posts on her Instagram page. However, some Teen Mom viewers think her posting frequency is overkill. One commenter complained the reality star spends time taking pictures and talking about random topics. "What are you doing, do you even know? You just take pictures and talk about random stuff and you actually think you are relevant," said the Teen Mom viewer.
Farrah hasn't always been successful in her pursuit of publicity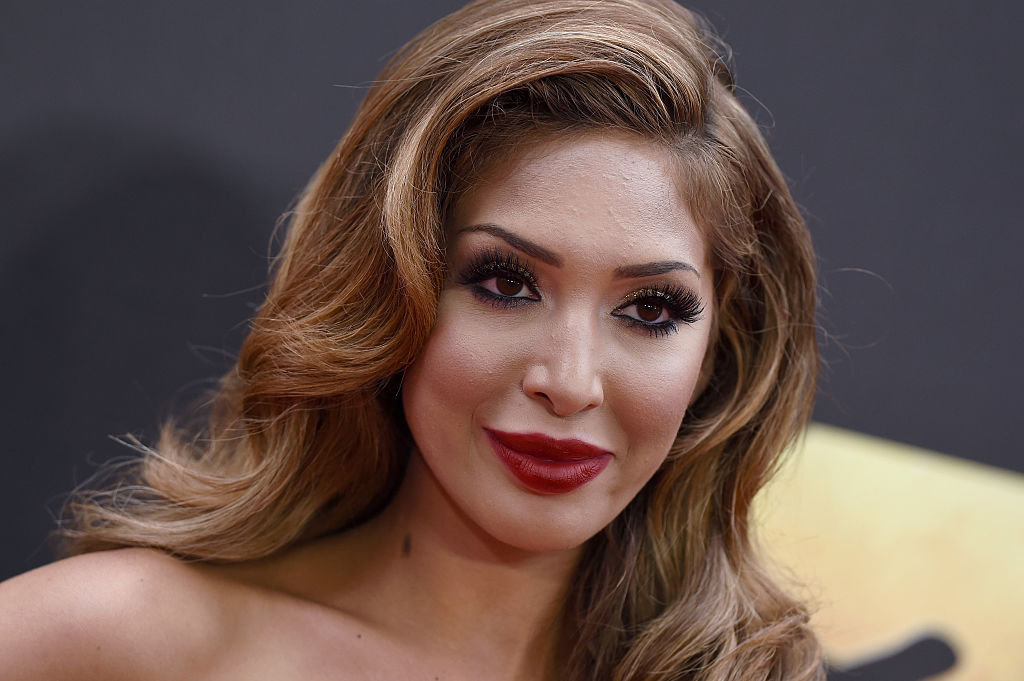 One way Farrah has tried to stay in the public eye is by participating in public events and media interviews. However, some of her attempts to get publicity haven't worked out. One example is when she was reportedly sued by a celebrity boxing promoter for $12,000 for missing a boxing match. Court records indicate Damon Feldman was granted a default judgment after suing Farrah for the money he paid for her participation in the match, reports The Blast. The publication adds that Feldman was awarded $12,000 in addition to $170 in court costs. The reality star failed to show up at a scheduled fight with former "Flavor of Love" contestant Nicole "Hoopz" Alexander.
Is Teen Mom Farrah Abraham trying too hard?
Fans think Farrah is trying too hard to keep up with other reality stars and A-list celebrities. Teen Mom viewers reference her plastic surgeries, exotic vacations, and the flashy Instagram photos. We don't know if Farrah is doing all this so she can keep up with high-profile celebrities, but she does seem to care a lot about presenting a flawless image. Hopefully she won't do anything too drastic.
Read more: 'Teen Mom' Fans Left Savage Comments on Farrah Abraham's Instagram for Her Birthday
Check out The Cheat Sheet on Facebook!