'Teen Mom': Farrah Abraham Reveals Her Surprising New Job in an Instagram Post
Farrah Abraham has a new job, and it's going to shock you. The Teen Mom alumna is now offering one-on-one sex therapy sessions via an adult website. She announced her new gig in an Instagram post.
"It's your girl Farrah," she said in an Instagram video. "You can book me for an hour session of couples therapy, sex therapy, Farrahpy, and I'm so excited. It's going to be great."
She's charging $10,000 an hour for advice
Getting advice from Abraham won't come cheap. She's charging $5,000 for a 30-minute private video chat on the adult website CamSoda, or $10,000 an hour. Abrahams touted her supposed qualifications for her new job in an ad shared by In Touch.
"I've dated around the globe and worked with some of the best sex therapists in the world myself. From VH1 Couples Therapy, along my TV show journey with top celebrity therapists in Los Angeles, real life sex and who better to get your groove back with than with me Farrah Abraham."
Abraham says that her "ability to communicate honestly" and her "openness" will lead to "groundbreaking therapy – or as she calls, "Farrahpy" — sessions. She promises that all sessions will be confidential.
Is Abraham qualified to give advice?
Commenters on Abraham's Instagram post immediately began questioning whether she was qualified to give advice. "You can't give advice on things you aren't even successful in," wrote one person. Several others wondered if it was even legal for her to present herself as a therapist.
Sex therapy is real type of psychotherapy, sex therapist Resnick Anderson explained to HuffPost. People might choose to see a therapist to deal with issues related to infidelity or low libido, for example.
The American Association of Sexuality Educators, Counselors and Therapists certifies sex therapists, sexuality educators, and sexuality counselors. To become a certified sex therapist a person needs to meet a number of requirements, including having an advanced clinical degree, knowledge of core issues related to sexual health, specific sex therapy training, and clinical experience.
As far as we know, Abraham isn't a certified sex therapist. She is not listed in AASECT's online database of therapists in either California or Texas, the states where she's recently lived.
She might make big money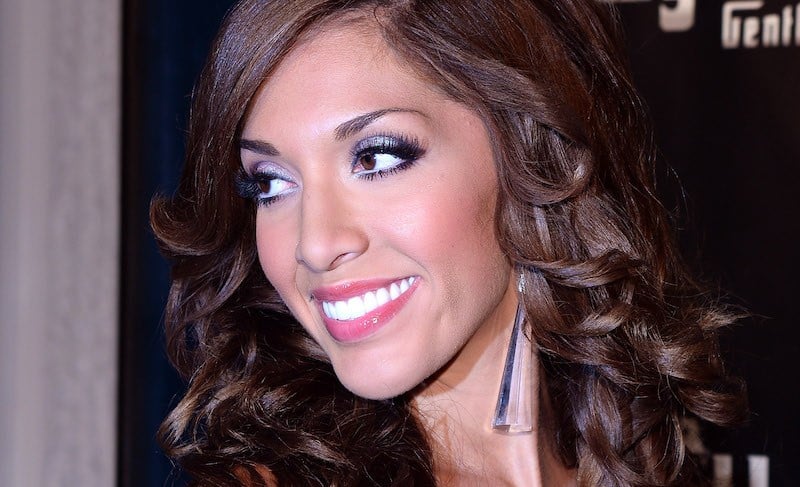 While the $5,000 Abraham is charging per 30-minute session sounds outrageous, it's possible her new job will turn out to be very lucrative. When she made her debut on the streaming site in 2017 so many people logged on that it crashed the website. It's possible there are people who will pay thousands of dollars for the chance to chat with Abraham.
Abraham is currently appearing on MTV's Ex on the Beach, though she recently had to take a break from the show to appear in court on charges relating to her June 2018 arrest for battery, trespassing, and resisting arrest. She's also being sued by the promoter of a celebrity boxing match after pulling out of the bout at the last minute. Damon Feldman wants her to pay him $12,000, People reported.