Followers of 'Teen Mom' Farrah Abraham Are Worried About Sophia's Social Media Exposure
Former Teen Mom star Farrah Abraham has been posting a lot of videos of her and Sophia dancing. Sophia's Instagram account also has videos of her dancing by herself and with others. Some of the videos, which are from Tik Tok, have caused followers to express their disapproval of Sophia's participation. Some are saying Sophia is too young to be on social media and that her mother should put an end to the videos. Here's what Abraham once said about her daughter's social media exposure.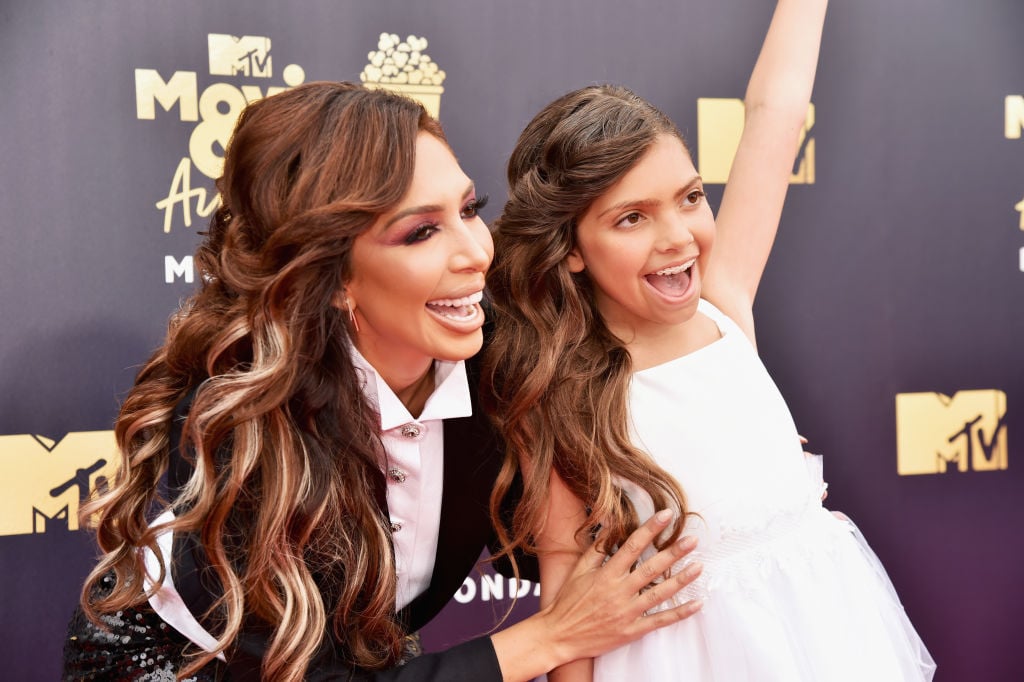 Farrah Abraham's mother doesn't think Sophia should be on social media
Although Abraham thinks it's OK for Sophia to be on social media, her mother, Debra Danielsen, doesn't agree. "I don't believe Sophia should be on social media because there's lots of sexual predators out there and there are people picking on her," she said during a 2018 Face the Truth interview. Danielsen went on to say she felt Sophia was being exploited.
Debra Danielsen doesn't think Farrah is a good example for Sophia
Danielsen also expressed concern about Sophia's health and safety. "I've been very concerned for the health and safety of Sophia because of Farrah's behavior. TMZ calls me up, 'Hey Debra, Farrah is arrested.' Then there's all this information out there about Farrah taking drugs. And there's all this pornography. That's not good for Sophia to be around. It's very hard for me to stand by and watch my grandchild being exploited. I don't like that," Danielsen told Face the Truth.
Although Danielsen said she had concerns, Abraham said she tries to protect Sophia. In a 2018 interview with Jenny McCarthy, she said she does her best to make sure her daughter is shielded from harm. "I protect my child; I've raised her very well since the time she's been born on TV. I never exploit my child and that's why everyone has kind of seen me leave Teen Mom. The press just came out, me leaving Teen Mom, the ratings went down.
Farrah Abraham doesn't see anything wrong with Sophia making music or dance videos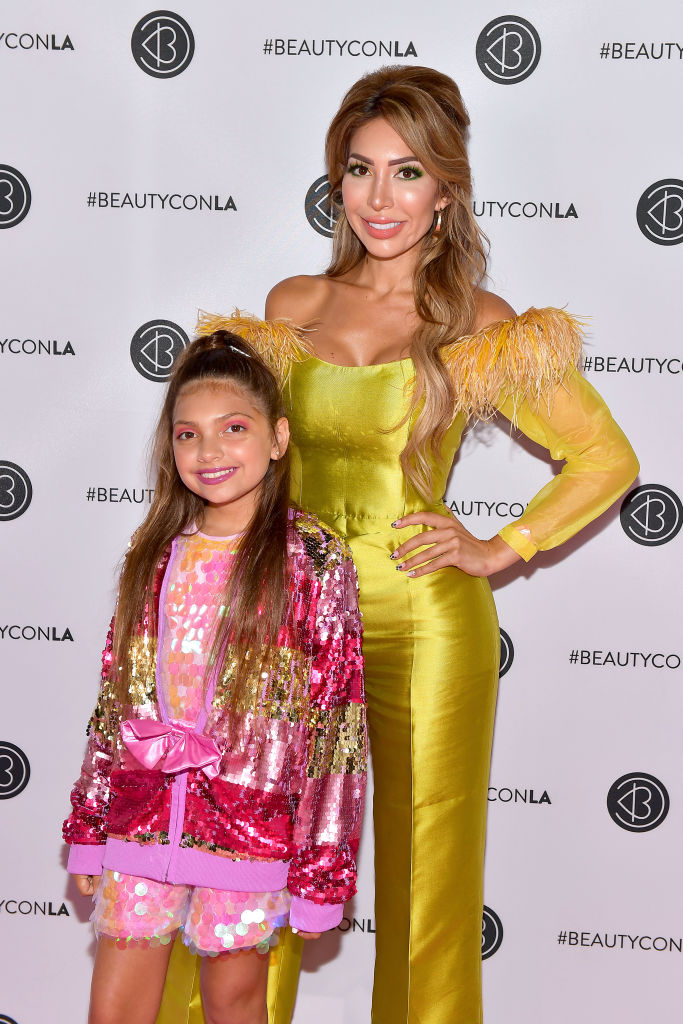 Abraham said she's comfortable with her daughter participating in social media challenges and making videos. The reality star seems to want her daughter to just have fun and express herself:
I know what I'm doing and to value my daughter's safety and for her own lifestyle and her passions and career. But all of her other friends in her same age group, they're all doing the challenges, the little Musiclys, and all these fun apps. And also, my daughter is like an influencer on some of these apps. So, if it's all safe and it's all fun, I really don't see the need of someone attacking me.
How Farrah Abraham deals with mom-shamers
McCarthy asked Abraham how she handles all the hatred she receives from people on social media about her parenting. For Abraham, faith, therapy, and mediation keep her grounded:
I just stay close to my faith, I stay close to my therapy, my meditation, all the good things that feed me every day and I don't pay attention to the negativity. And I think the message on Face the Truth was, if any of the moms, if any of the parents out there are dealing with this stuff and they're being caught in this in-between of negativity and allowing their kids to do things, I think it speaks louder to not let those bullies and the negativity affect your growth, your creativity, and your passions and your future. And that's all I really got out of it.
Read more: 'Teen Mom' Farrah Abraham Had a Lot to Say About Her Drug Test on 'Face the Truth'
Check out Showbiz Cheat Sheet on Facebook!