Why 'Teen Mom' Farrah Abraham Doesn't Turn Off the Comments on Sophia's Instagram
Former Teen Mom star Farrah Abraham tries to prepare her daughter, Sophia, for entrepreneurship. She says part of the reason she allows her to have an Instagram account is so she can promote her brand. However, followers sometimes leave unflattering comments on Sophia's account. Here's what Farrah Abraham once said about why she decided not to turn off the comments on her daughter's Instagram account.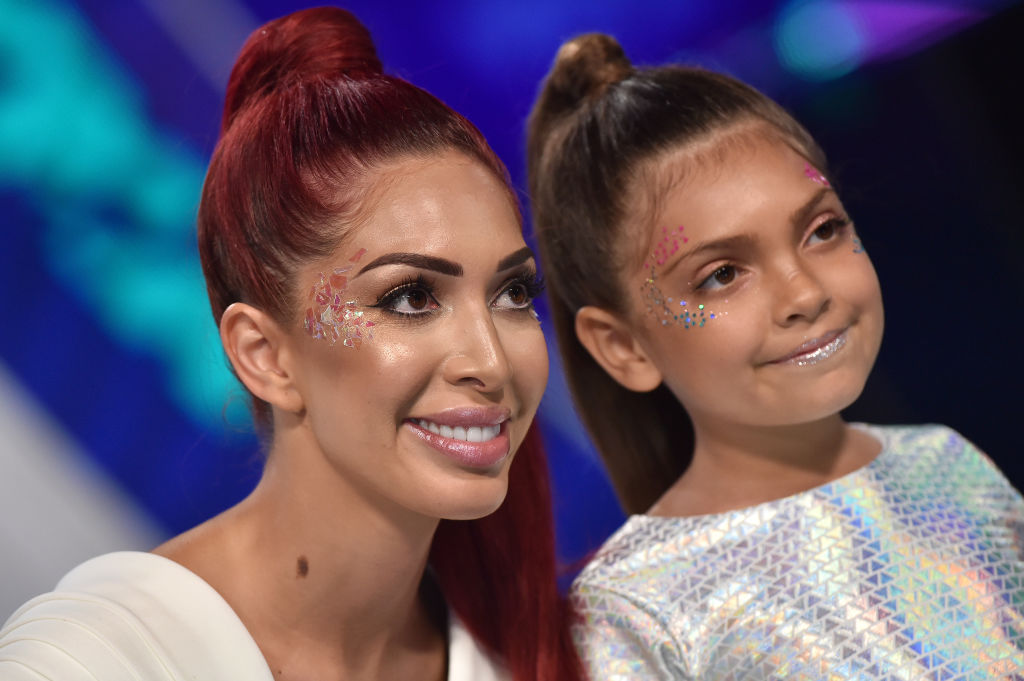 Farrah Abraham on Her Teen Mom firing
During a 2017 interview with Perez Hilton, Abraham spoke about how hurt she was when MTV decided to stop working with her. She felt her sexuality should not have been a factor in the network's decision to cut ties. "I'm single. I'm allowed to be sexual. I'm not harming anyone; I'm not hurting anyone. And I'm also about sex positivity. I don't know why I've been outcasted, or like the one out of 100 that's been treated this way," said Abraham. The reality star said she feels her story should have been included on Teen Mom because it shows her real life. She also said she feels other people were profiting from bashing her:
I just think there's a lot of choices we all need to think about on Teen Mom. I just think it's kind of losing the structure and the benefit of showing our lives in a docu-reality tone, rather than the control, the manipulation, the hurtful feelings. I just feel like, let me live my life… I also feel like it's very hard for me to be 100 about my life when people keep criticizing me and allowing others and helping others' careers, getting other shows and other things picked up and making me feel horrible about myself.
Farrah Abraham says she's very protective of Sophia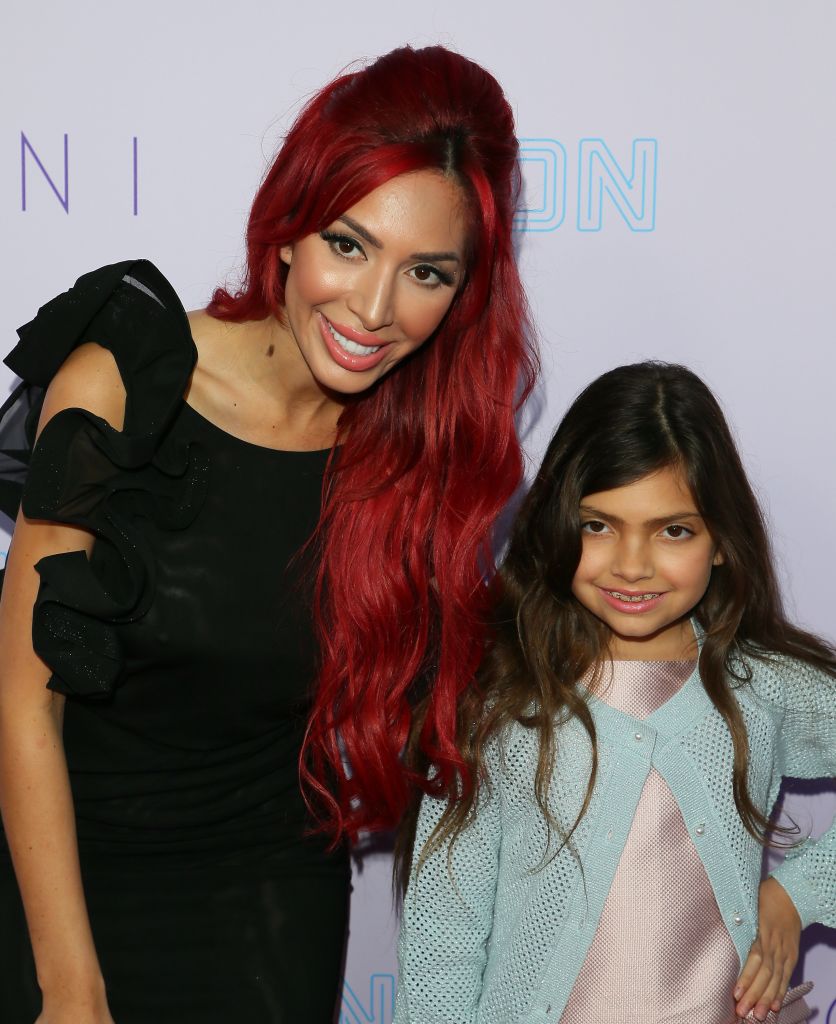 Like most parents, Abraham said in her interview that she tries to protect Sophia from anything negative. She told Hilton she does her best to separate her child from negative people as well as negative social media or television:
I don't think I really care about anyone outside of my real bubble. But when it comes to someone I've worked with and I've allowed myself to be open with, who they consider that they're friends with me and have used me and said horrible things for nine years and around my child… You don't play with my child. You don't mess with my child and you don't mess with me in front of my child… I've tried my hardest to separate my daughter from my social media or TV or whatever.
Why Farrah Abraham doesn't turn off the comments on Sophia's Instagram account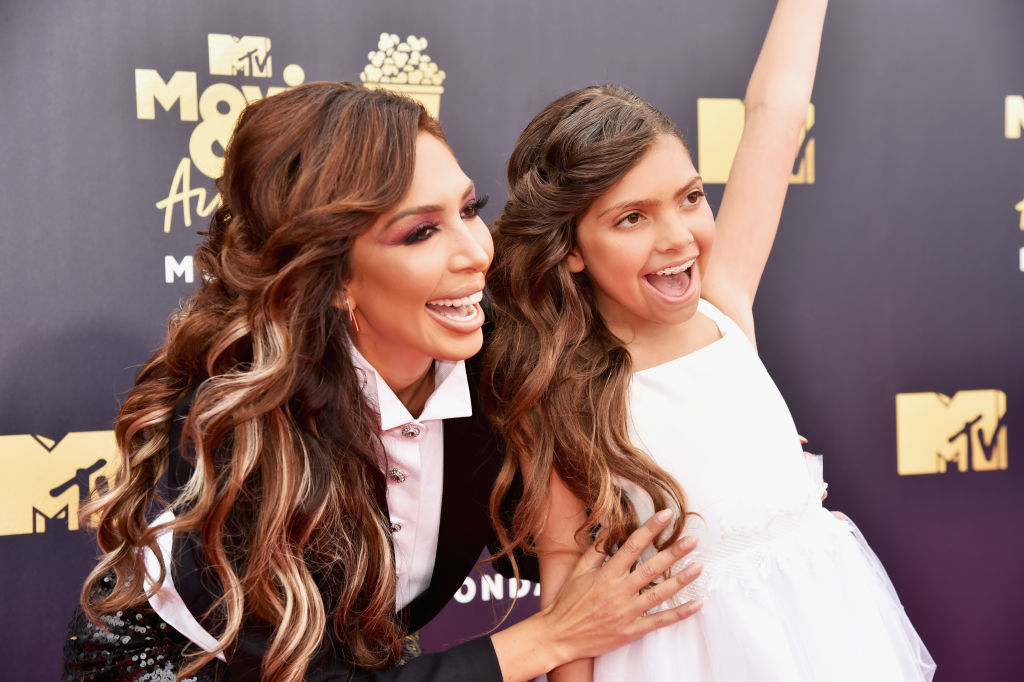 Abraham told Hilton that although she wants to protect her daughter, she also doesn't want to stifle her. She feels allowing Sophia to have her own Instagram account gives her freedom to be who she is. "I've given Sophia her own platform so she can be all of Sophia and none of the [negativity] that I have to overcome in work and my career," said Abraham. The reality star said she tries not to post Sophia's updates on her Instagram because she wants to shield her from some of the negativity that she has experienced.
When asked if she turns off the comments feature on Sophia's Instagram account, Abraham said she doesn't because she wants to let the world see how mean people can be to children. "I actually allow it now because I feel like all the horrible stuff people leave about children should be seen." Abraham also said she allows Sophia to remain on social media because she wants her to feel empowered. "Why not empower children to be as amazing and as smart and as gifted as they can be rather than hateful toward our children?"
Read more: 'Teen Mom' Farrah Abraham Once Said She Doesn't Think of Herself as a Porn Star
Check out Showbiz Cheat Sheet on Facebook!