'Teen Mom': Farrah Abraham Wants to Come Back and Cheyenne Floyd Is Furious
Usually, when someone leaves a group only to return sometime later, everyone is more than happy to have them back. In the case of reality television, or more specifically, Teen Mom, this isn't exactly true.
Fans are well aware of the fact that there has been some speculation about Farrah Abraham returning to the show. In a perfect world, everyone would be welcoming her back with open arms, but let's face it — Teen Mom is not set in a perfect world.
On the show, there was plenty of drama, which is most likely one of the reasons that so many people kept tuning in to see what would happen next. However, for the cast members, the drama became a little too heated at times, and often got pretty personal.
Now that there is some talk of Abraham coming back to the show, not everyone is happy. So, why is Cheyenne Floyd furious that Farrah wants to return?
Farrah Abraham is pretty selfish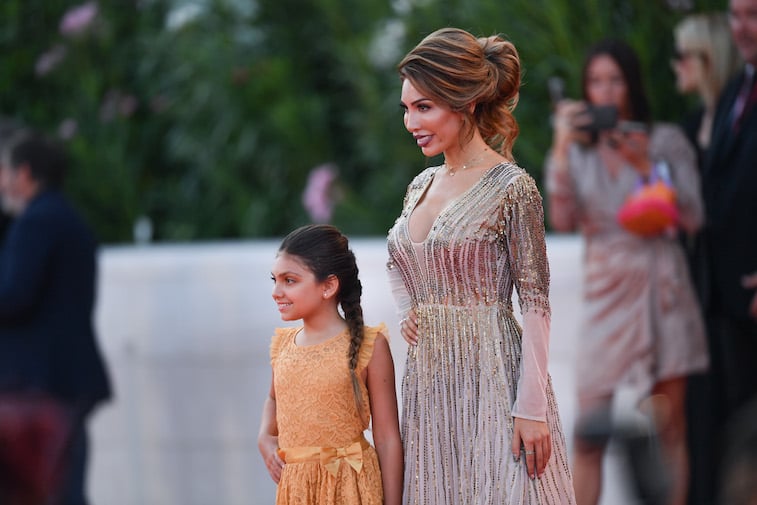 It is pretty safe to say that Farrah Abraham doesn't realize that she is sharing the spotlight with several other people. According to Blasting News, there are some cast members that seem to think that her returning would be detrimental to the show rather than make it even more popular.
As one of the most controversial cast members, Farrah went a bit too far when she decided to pursue adult entertainment and was ultimately fired from Teen Mom. The decision to let her go left Abraham pretty mad, and she didn't keep quiet about it, either.
However, the image as an adult entertainer did not fit with the premise of the show, so naturally, producers felt that they were doing the right thing and stuck to their decision.
Is she close to the other stars of the show?
Not at all. Abraham didn't really develop any friendships on the show, especially with co-stars such as Catelynn Lowell Baltierra and Jenelle Evans. She is pretty self-absorbed, and sadly, everyone seems to see it but her. As it turns out, Ok! reports that she recently had dinner with Jonathan Cheban, where she actually told him that she does not remain close with any of her former cast members.
In addition, fans may be aware that she has strained relationships with most of her family members as well. She is not close at all to her older sister, and sadly, barely even speaks to her mother.
What demands has Farrah Abraham made?
According to In Touch, Abraham is anything but easygoing! Fans could easily see during her time on the Teen Mom how demanding she was and how she just loved to stir up trouble with everyone else.
Most recently, she said that she takes her fame "very seriously" and now that she is looking for a boyfriend, and makes people that she dates sign a non-disclosure agreement saying that they won't cash in on the potential relationship by talking to reporters or going to the media with any private information.
Why is Cheyenne furious about Farrah's potential return?
So, now that Farrah wants to return to the show, why is Cheyenne so mad? Inquisitr reports that Farrah said in a recent interview that the only way she would consider coming back is if Cheyenne were fired.
She wants things done her own way and seems to think that the show revolves around her. She knows that her return would definitely boost the show's ratings and she is using that to her advantage.
Farrah feels that having Cheyenne on the show is not "authentic" and that she only wants the original cast members to be on with her. So, will executives give in to her demands? We will definitely see.