'Teen Mom OG': Amber Portwood Audio Paints a Disturbing Portrait of Abuse
MTV initially decided to stick by Amber Portwood after her July 5 arrest, but the company's tune might be changing now that audio recordings and emails depicting a lengthy and disturbing pattern of abuse have been released to the public. The tapes are concrete proof that Portwood spent months degrading, demeaning and physically abusing her live-in boyfriend, Andrew Glennon before the altercation that led to her three felony charges.
Audio recordings depict a troubling home life
Things came to a head for Portwood and her boyfriend, Glennon, on July 5, but based on the tapes, trouble had been brewing for months before the police became involved. In several of the clips, Portwood is heard physically attacking Glennon while he holds the couple's one-year-old son. Additional clips depict vicious arguments that seem primarily one-sided.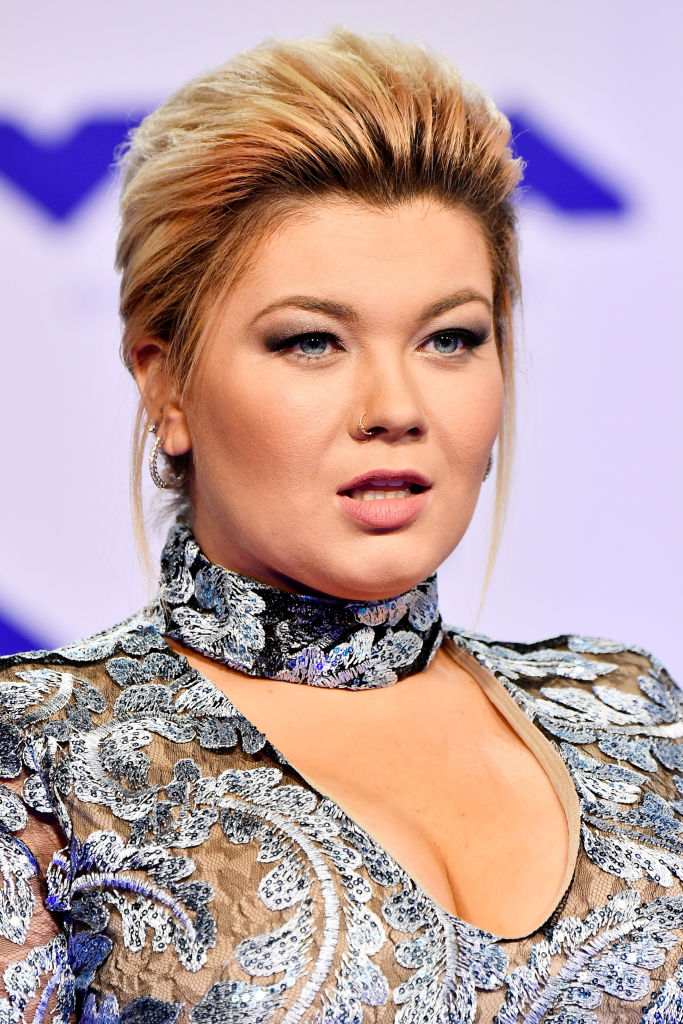 In one clip, the woman believed to be Portwood is heard screaming at Glennon. She says, "No you didn't shut your goddamn mouth, no you didn't honey. No you didn't you senile ret**d! No, you f**king didn't. You kept going, going and going, just like the other f**king night!" there is no information regarding what she is referencing when she says "the other night," but it can be assumed another argument had broken out between the couple.
During an additional clip, Glennon is heard asking Portwood why she's so abusive, and she claims he deserves it. In each released clip, Portwood is heard poking fun at Glennon's weight, age, and prior relationship experience.
While the recordings are hard to listen to, they offer validity to all of Glennon's claims. The father of one moved from California to Indiana to be close to Portwood as the pair prepared for the arrival of their first child together. It appears that the abusive behavior began shortly after baby James was born.
Glennon has since asked the courts to allow him to return to California with his son. Portwood is fighting the request. A judge has not ruled on the matter yet.
Is Amber Portwood experiencing a mental health crisis during the recordings?
Portwood took to Instagram Live recently to suggest Glennon was lying about everything that occurred on July 5, but the recordings seem to indicate the exact opposite is true. While Portwood's behavior is despicable, one has to wonder if she was suffering from a mental health crisis during the time that the recordings were made.
Portwood has been open and honest about her struggles with mental health. In fact, her diagnoses have been featured on Teen Mom OG. In several of the clips, Portwood appears to be incapable of controlling her anger and seems to spiral into fits of paranoia.
In one clip, Portwood is heard asking Glennon where the cameras are in the house. Glennon claims he set up the cameras while they were traveling, but that Portwood slashed them with a sword. She continues to ask about the cameras and refuses to take Glennon's answer.
Portwood's brother, Shawn, has been lambasted for defending his sister
Shawn, Portwood's brother, has been featured on Teen Mom OG several times and has always been actively involved in his sister's life. Shortly after the recordings were released, he took to Twitter to tell fans that he was concerned about Portwood and that he believed she was being portrayed unfairly, according to The Ashley Reality Roundup Group.
Fans jumped on him, alleging that he was victim-blaming. The reality TV star's brother went on to say that while he doesn't agree with Portwood's behavior he believes there is more to the story and claims he has reached out to friends for help in the past. He appeared to be claiming he asked her co-stars to step in, which they refused to do.