'Teen Mom OG': Amber Portwood is Fighting to Keep Baby James in Indiana
Amber Portwood has officially responded to Andrew Glennon's request to relocate, and she is not going down without a fight. It looks like the mother of two is willing to engage in a nasty custody battle in hopes of keeping her one-year-old son close. Portwood has officially filed a response to Glennon's request to relocate to California. While the legal documents are lengthy, Portwood's stance is simple – she is not willing to allow her son to leave the state of Indiana with his father.
Andrew Glennon's request was submitted to the courts in August
Glennon clearly thought he crossed the t's and dotted the I's when he asked a judge to allow him to relocate to California, but Portwood claims he did not. The father of one submitted paperwork requesting permission to move himself and his one-year-old son back to Malibu following the July 5 arrest of his girlfriend.
Portwood was arrested in the early morning hours of July 5 for domestic battery. The mother of two is accused of throwing a shoe at her former live-in boyfriend and attempting to attack him with a machete. The argument allegedly stemmed from a desire to see fireworks in the couple's town.
In his paperwork, Glennon alleged that he wanted to move back to California by November 2019. In the documents, he argued that his family, friends, and career opportunities were all back in California. He alleged he had no reason to remain in Indiana.
Why is Portwood asking the courts to deny the request?
Portwood had 60 days to respond to Glennon's request, but she didn't waste any time trying to shoot down his plan. The reality TV star submitted paperwork that asked the courts to deny Glennon's request on the grounds that it was disingenuous, according to Radar Online.
Portwood is accusing Glennon of lying on the paperwork. She took particular issue with his assertion that his career opportunities are only available in California. In the paperwork, Portwood claimed that Glennon worked as a day trader. Day trading can be done from any location.
Portwood also noted that Glennon failed to submit any parenting plan, and didn't include any information about how he planned to facilitate the relationship between Portwood and the one-year-old boy. As it stands, Portwood has been granted supervised visitations with the child.
Could Portwood face jail time?
While Portwood is trying desperately to keep her child in the state of Indiana, she has bigger fish to fry. Her court case is a serious one. She is facing several felony charges. The charges include domestic battery, criminal recklessness committed with a deadly weapon, and domestic battery committed in the presence of a child under 16, according to Pop Culture.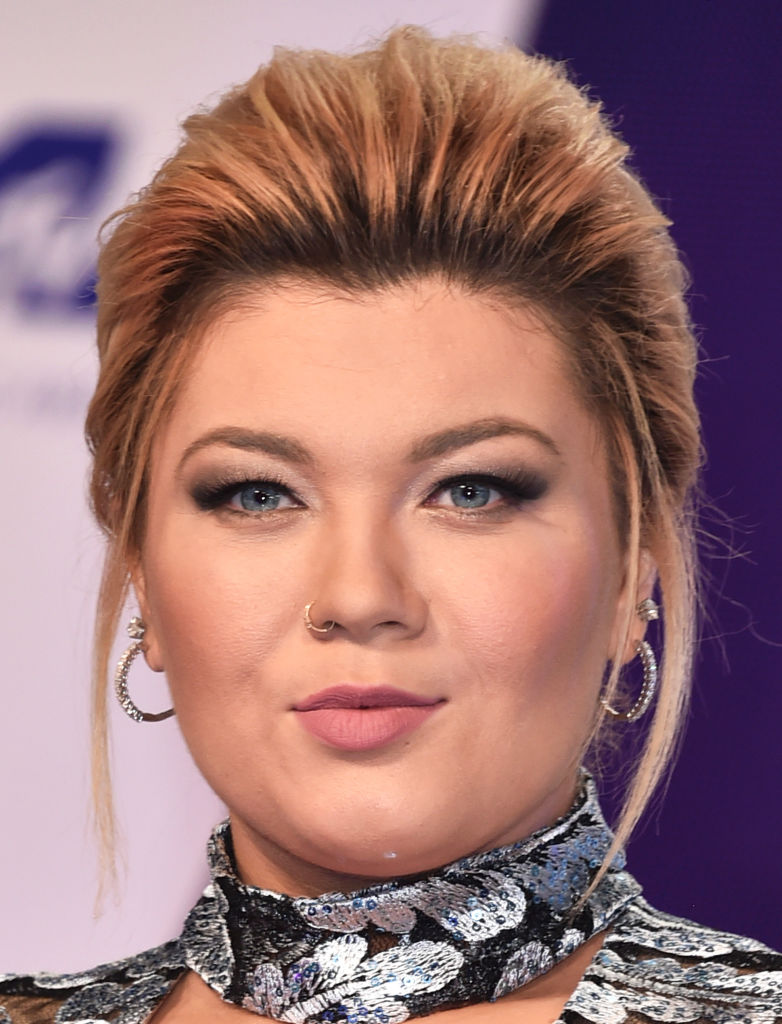 Each of the charges could earn Portwood anywhere from six months to 36 months in jail. If Portwood is found guilty, she'll likely be headed to prison for at least six months.
Jail time is a real possibility because Portwood is a repeat offender. She was sentenced to five years behind bars in June 2012, according to the Daily News. She was released after serving just 17 months. The prison stint stemmed from a previous domestic battery charge and a drug-related arrest.