'Teen Mom OG': Amber Portwood is Shading Andrew Glennon on Instagram Following her Arrest
Andrew Glennon may have reportedly forgiven Amber Portwood for wielding a machete at him, but it seems like Portwood has no plans on forgiving or forgetting. In fact, She has taken to Instagram in the last couple of weeks to shade the father of her second child. What she's been posting has been cryptic, but fans are reading between the lines, just like Portwood instructed in one of her now-deleted snapshots.
Portwood's Instagram shade started with a cheating allegation
Portwood's smear campaign against Glennon began with a post about cheating two weeks after she was arrested for domestic violence. The quote suggested that cheating was a choice. While she never named any names, fans quickly assumed Portwood was directing the post towards Glennon.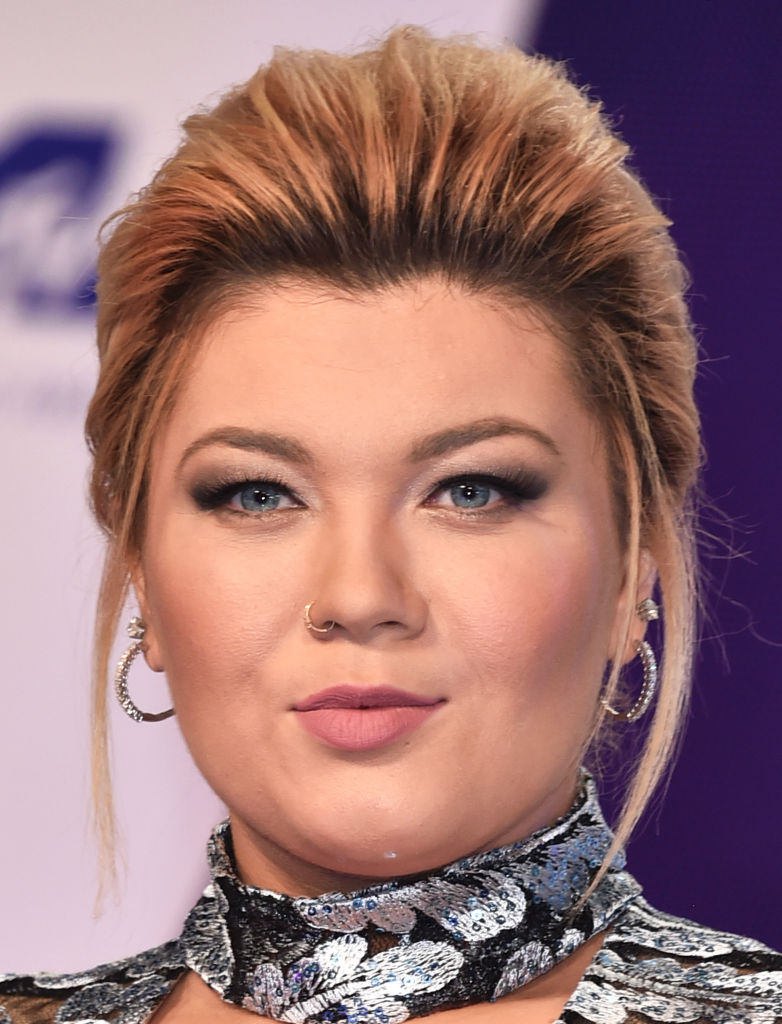 It is believed that Portwood is not allowed to contact Glennon. Shortly after the arrest, Glennon filed for an order of protection, then went on to request full custody of their one-year-old son James. A judge has since allowed Portwood to have supervised visitation with the child. Whether she's had contact with Glennon since the incident remains unknown. If they can't speak to one another, Instagram might be her chosen form of "communication".
Portwood sort-of suggested that drunk driving is an issue in her life
Portwood is expected to return to court on August 22. In the meantime, she's trying to tell her side of the story, without actually coming out and saying anything directly. Portwood recently posted statistics about drunk driving to Instagram. She captioned the screenshot with a cryptic statement, too. She said, "Hmm…. How long have I been quiet to protect people. I'm Done!!!!!! Read in between the lines and let me be!!" She also included several praying hand emojis.
Portwood has since deleted the post, according to The Ashley Reality Roundup. The implications of it, however, continue to linger in the air. Many fans assume Portwood is suggesting that argument that ended in three felony charges for the mother of two had something to do with Glennon driving drunk with their child in the car. She's never actually said that, though.
Glennon did tell police that their argument began in the car. He claimed he dropped Portwood off at home, then continued to drive around with baby James to let her cool down. When he returned, he alleges she attacked him with a shoe.
Andrew Glennon isn't looking great at the moment
Glennon hasn't spoken out about the drunk driving allegations just yet. He has, however, addressed the cheating situation. According to People, Glennon noted that Portwood's post never named names. He claims it was just unfortunate timing, but since the snapshot was posted two weeks after Portwood's arrest who else could she really be talking about? Glennon and Portwood had been in a committed relationship for years at the time of her arrest.
Radar Online has reported that Glennon was allegedly speaking with another woman via texts in the wake of Portwood's arrest. The outlet claims that Glennon invited an unnamed woman to visit him in Indiana. While it has been reported that Glennon is simply confiding in his mystery woman, pictures and flirtatious messages have allegedly been exchanged.
The texting allegations, combined with Portwood's Instagram posts aren't painting Glennon in a positive light. While Portwood might be trying to speak her truth, the allegations she's levying against Glennon likely will have no bearing on the outcome of her case.