'Teen Mom OG': Amber Portwood Pleads Guilty to Felony
Teen Mom OG's Amber Portwood was arrested in her home state of Indiana in the early morning hours of Jul. 5. Portwood's then-boyfriend of two years, Andrew Glennon, contacted law enforcement and claimed that Portwood had assaulted him and attempted to come after him with a machete in front of their young son, James Glennon.
Portwood, who was previously convicted of felony domestic violence against her ex-boyfriend, Gary Shirley, entered a guilty plea today and was sentenced to probation. Learn the emerging details, according to Indiana public records, of Portwood's sanctions, which include classes and drug testing, among others.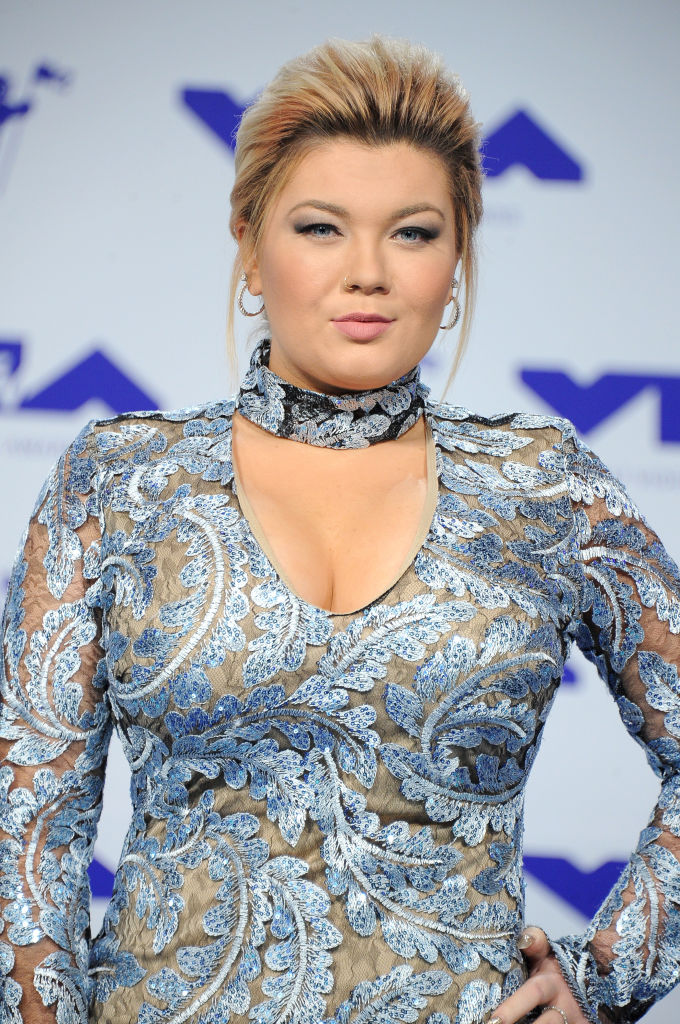 Portwood and Glennon separated in July
Since Portwood's July arrest, the couple has wrestled over custody of James and spoken out against each other on social media. Portwood denied Glennon's claims in an interview with MTV and on Instagram Live, while Glennon insisted that the Teen Mom OG star was both physically and emotionally abusive during their relationship.
Glennon filed a request with the court to move back to California with James, which the court temporarily denied until the investigation was concluded. Glennon had a temporary protective order against his ex, which was later lifted. The couple shares legal custody of their son, with Glennon taking physical custody.
Portwood's charges included criminal recklessness, domestic battery, and intimidation
Portwood was charged with three felonies: criminal recklessness with a deadly weapon, domestic battery committed in the presence of a child less than 16 years old, and intimidation, with a habitual felony offender enhancement due to her prior felonies in 2011.
Us Magazine reported a week ago that the 29-year-old Teen Mom OG star and mother of two would be pleading guilty to one of the felonies and would not have to serve jail time (as long as she complied with the terms of her probation). According to public Indiana court records, the outlet's insider source was correct.
The 'Teen Mom OG' star entered a guilty plea in court on Oct. 31
Portwood appeared in court on Oct. 31 and pled guilty to the intimidation felony charge. The other two felony charges were dismissed as part of the plea deal. If the Teen Mom OG cast member violates probation, she could serve up to five years in an Indiana prison. However, if she adheres to the rules, her felony charge could eventually be lessened to a misdemeanor.
The court records indicate that Portwood was sentenced to 906 days of probation, during which she can travel outside of Marion County and/or the state of Indiana only for employment purposes. All other travel plans will have to receive prior approval.
Portwood was also issued a no contact order against Glennon and will only be permitted to contact him regarding visitation of James through a special family custody app.
Portwood will have to complete parenting classes and a mental health evaluation
Portwood's probation terms include random drug testing at a minimum of once a month, likely due to her history of addiction and substance abuse. She will also be expected to undergo a mental health evaluation and psychological treatment, as well as a substance abuse evaluation.
The Teen Mom OG cast member will also have to complete two kinds of court-ordered classes as part of her probation: a series of parenting classes and 26 weeks of a Batterers Intervention Program (BIP).
Neither Glennon nor Portwood has made a public statement about the plea deal as of this writing.