'Teen Mom OG': Amber Portwood's Ex Andrew Glennon Speaks Out Against MTV
After battling addiction and a stint in prison several years ago for domestic violence against her ex, Gary Shirley, Teen Mom OG cast member Amber Portwood seemed to turn her life around.
But just after the Fourth of July this year, many fans were shocked to see Portwood seemingly return to her old ways. The mother of two was arrested for allegedly assaulting her boyfriend, Andrew Glennon, who claims she hit him and tried to attack him with a machete in front of their young son, James.
Glennon, who has a temporary restraining order against Portwood, is now speaking out on Instagram about the incident. He says he was abused by Portwood and suggests that MTV's sponsors stop advertising as long as Portwood remains on Teen Mom OG.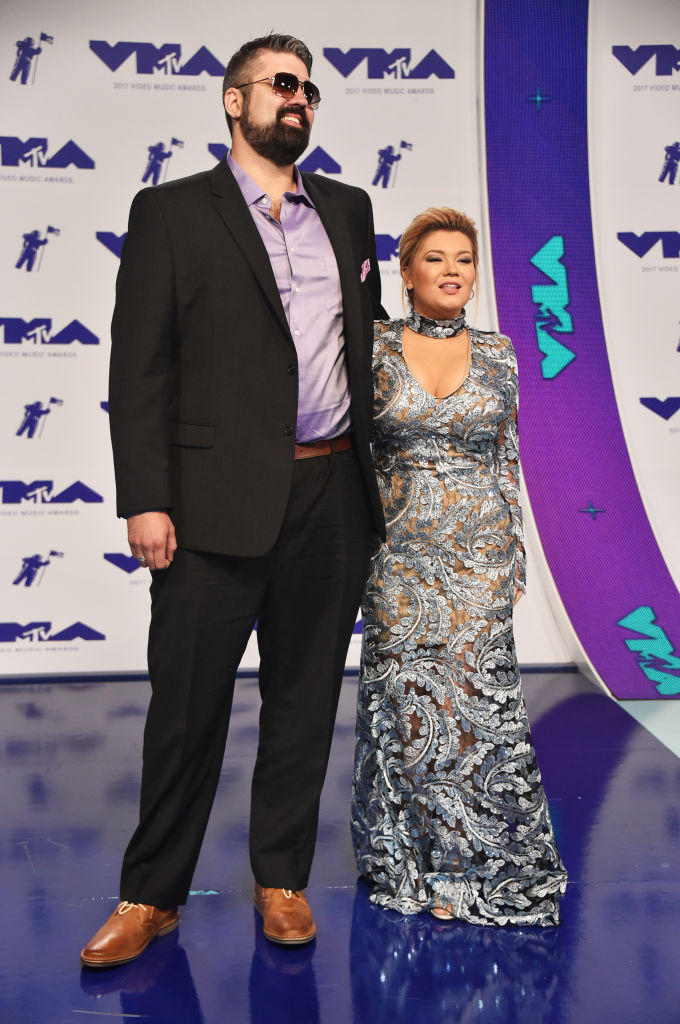 Andrew Glennon criticized MTV and sponsors on Instagram Stories
Andrew Glennon, who met Portwood while she was appearing on Marriage Boot Camp with her ex Matt Baier, has been quiet in recent weeks under the advice of his legal team.
But yesterday, Glennon took to Instagram Stories to criticize some of MTV's corporate sponsors. He claimed that their advertising was supporting and condoning domestic violence.
"These corporations apparently are all in full support of domestic violence in the presence of a minor," Glennon began.
He named MTV/Teen Mom OG sponsors like Arby's, Olive Garden, Hershey's, Maybelline, Taco Bell, and others, before adding, "Silence speaks volumes."
Glennon criticized MTV's "redemption story" for Portwood
Glennon continued by criticizing MTV's attempt to "redeem" Portwood in the public eye. He wrote, "Redemption story to look forward to: 1. Not hitting those who love you. 2. Not using drugs daily. 3. Loving and respecting children. 4. Ending all psychological abuse…hope it plays for camera."
Glennon added a third post praising his toddler son, James, describing him as "brilliant," "loving," and "outgoing."
In a final post, he asked rhetorically, "Is it morally sound and socially acceptable to capitalize on domestic violence and spousal abuse? If so, where is the line?"
Leaked audio allegedly shows a different side of Portwood
Portwood has repeatedly denied Glennon's claims of ongoing physical and psychological abuse.
However, YouTuber Katie Joy of Without a Crystal Ball recently leaked audio files that she says she received from Glennon's family member.
The audio, which allegedly depicted Portwood in several different conflicts with Glennon over the course of their relationship, was difficult for many listeners to hear.
In the clips, a voice sounding identical to Portwood's hurled curses and insults at Glennon. Listeners could also hear what sounded like Portwood hitting Glennon while he was holding their infant son.
If the audio is indeed authentic, it suggests that Portwood was possibly emotionally and physically abusive to Glennon.
Portwood's ongoing court case
Portwood has been mostly quiet since her arrest, although both she and her brother, Shawn Portwood, have publicly denied Glennon's claims of abuse. Portwood is also open about her diagnoses of borderline personality disorder and bipolar disorder and says she continues to receive treatment.
At an Oct. 10 hearing, an Indiana judge ruled that Portwood would have to appear in court on Oct. 31. Her charges include felony domestic battery, criminal recklessness with a deadly weapon, and domestic battery.
Portwood's texts, as well as audio, emails, video, and photographs of Glennon's alleged injuries, have been entered in as evidence in the case, as well as Glennon's statement to the police at the time.