'Teen Mom OG': Catelynn and Tyler Baltierra Respond to Amber Baltierra's Arrest
Many of Teen Mom OG star Tyler Baltierra's family members, including his father Butch Baltierra and his sister Amber Baltierra, have struggled with addiction, instability, mental health, and other issues over the years. Most recently, Tyler's sister Amber was arrested for an alleged assault against her ex-boyfriend.
Now, the MTV star and his wife Catelynn Lowell Baltierra are dealing with the aftermath of their sister's (and sister-in-law's) arrest. Read on to learn what Catelynn told The Hollywood Gossip about her perspective on the charges.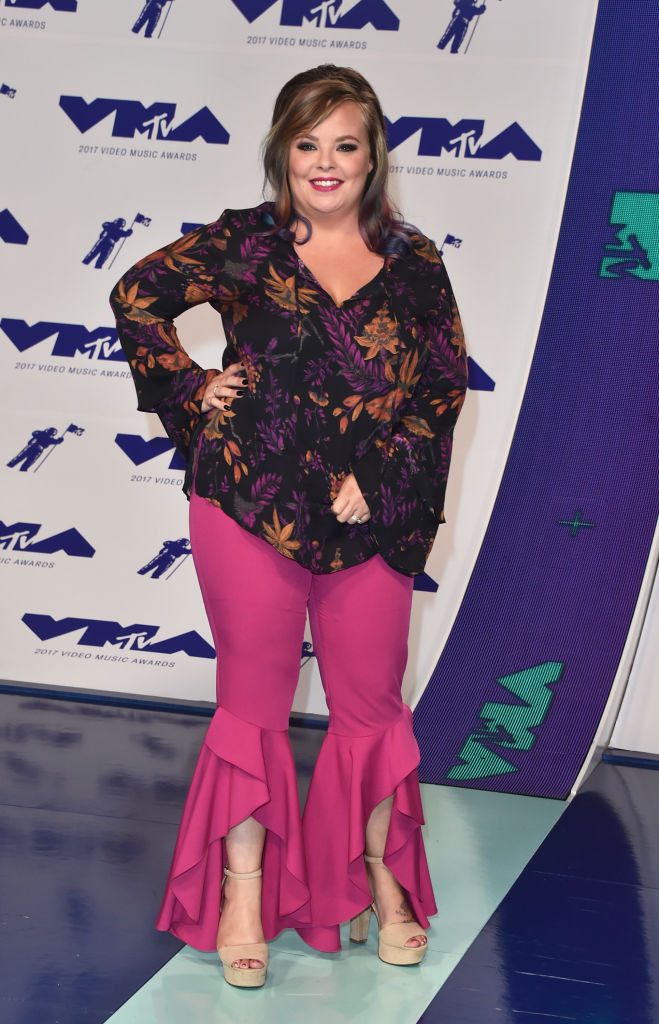 Amber Baltierra was arrested in Texas for assault
32-year-old Amber Baltierra, who has guest starred frequently on Teen Mom OG, has struggled with addiction on and off over the years. On the show, Tyler encouraged her to seek treatment after she trashed a house he was allowing her to stay in temporarily.
Most recently, she got sober after a voluntary 90-day rehab stay and celebrated 18 months of sobriety. Her 11- and 12-year-old children are in the care of her baby's father and his girlfriend.
Still, it looks like all isn't well for Amber just yet. According to The Ashley's Reality Roundup, Amber was taken into custody in Williamson County, Texas, on Nov. 10, on suspicion of misdemeanor assault causing bodily harm with a designation of "family violence." She bonded out for $1500 and was released on Nov. 11.
On Instagram, Amber admitted that things had gotten physical between herself and a recent ex-boyfriend after she headed to his house to reconcile and saw another woman leaving his place. The police report indicates that her ex-boyfriend was allegedly left with a bloody mark on his forehead after the incident.
Catelynn of 'Teen Mom OG' gave a public statement about the charges
Catelynn Lowell Baltierra shared exclusive statements about Amber Baltierra's arrest with The Hollywood Gossip shortly after her sister-in-law was released from police custody.
The 27-year-old shared her unconditional love and support for Amber but said that, ultimately, Amber was an adult and had to be responsible for her own choices. "At the end of the day, Tyler and I are focused on ourselves and our children. Unfortunately, both with Amber and with Butch – and others – we can't be anyone's caretaker," Catelynn told the outlet.
She added that she believes Amber is still sober, despite her recent behavior. "While I haven't spoken to Amber since the arrest, I obviously have my thoughts on it… first and foremost being that I wholeheartedly believe she's still sober," Catelynn insisted.
The Teen Mom OG star also joked that Amber's anger about her ex's alleged infidelity was understandable, saying, "I will say coming from a female that if I were to bust my boyfriend with another female I might be in jail too. So take that to anyone thinking they might make a play for Tyler."
Tyler's sister took to Instagram to defend herself
Amber has been vocal about social media about the arrest, admitting that she "lost her sh**" but maintaining that she did not relapse.
In one Instagram video, the Teen Mom OG guest star celebrated getting her 18-month sobriety chip, while in another, she said that she couldn't be expected to be perfect just because she was in recovery. "At the end of the day, we're still human," she said. "We're still human, we're sick in many different ways."
Tyler's older sister concluded that she was going to keep taking her recovery seriously no matter what. "There is no man, there is no situation, and there is nothing on this earth that is worth more than my sobriety," she said. "My kids are worth more than a bottle."