'Teen Mom OG': Is Farrah Abraham Addicted to Plastic Surgery?
Farrah Abraham allegedly thinks her former co-stars owe her a round of applause. In a troubling confessional video, Abraham not only shared her future goals but also suggested her former castmates were riding on her coattails for the last decade or so. What Abraham had to say in her rambling video concerned fans, but what was going on with her face was more troubling. The mother of one appears to have gone under the knife yet again, and now fans are wondering if Abraham is addicted to plastic surgery.
What cosmetic procedures has Farrah Abraham undergone
Abraham isn't shy about admitting that she's upgraded her look through the use of cosmetic procedures. In 2012 she went under the knife for the first time. The mother of one insisted that she had always hated her nose, so a rhinoplasty made sense for her. A chin implant was also placed during the surgery.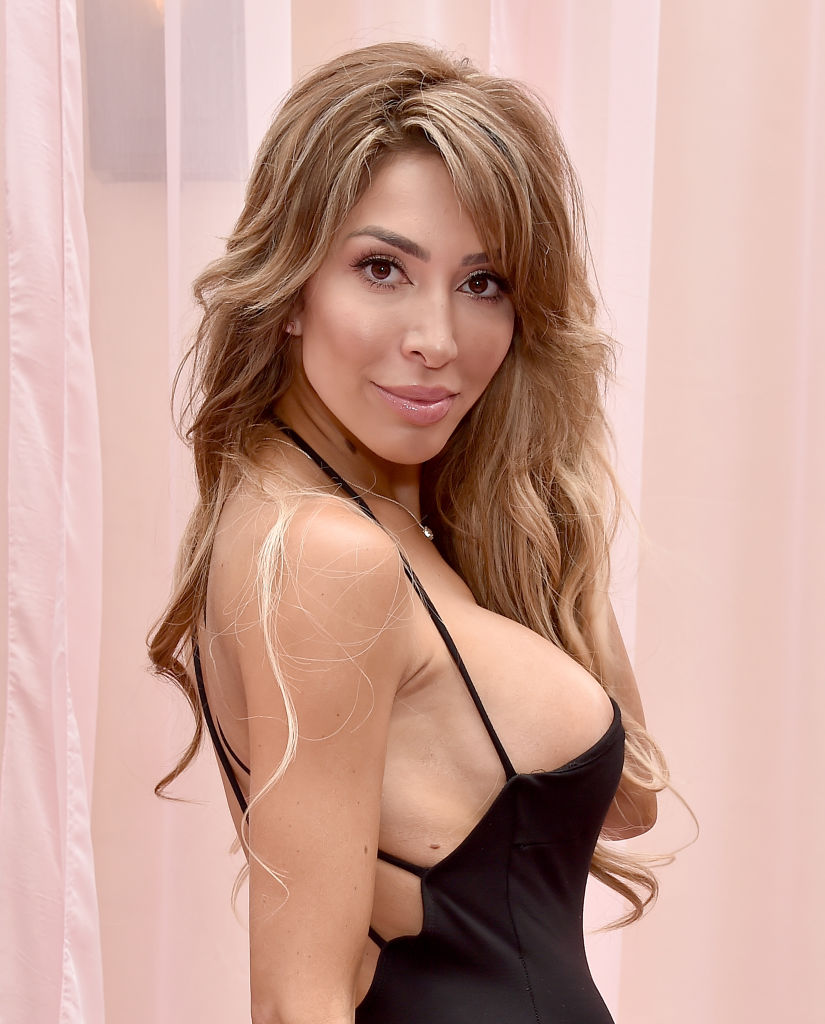 Abraham then added breast augmentation surgery to her procedure list. She has had three separate surgeries to perfect the results. In 2015 she underwent a lip implant surgery that ended up in an emergency room visit. She later had the issue fixed on Botched.
In 2017 Abraham documented a non-invasive vaginal rejuvenation surgery. The procedure intended to restore her vagina to its pre-childbirth state. She wasn't done yet, though. According to E! Online, Abraham had butt injections in 2018. She again documented the procedure on social media.
What is going on with the former reality TV star's face?
When Abraham showed up on video in recent days, her face looked completely different. While fans took the opportunity to poke fun at the polarizing television personality, there seems to be cause for concern. Abraham's cheeks looked unnatural, and her entire face shape seems to have been altered overnight. Her eyes also appear to be tighter than ever before.
In fact, the results were horrifying enough to have some fans asking if Abraham was doing okay. An addiction to plastic surgery is a possible cause; although Abraham insisted she would never have that problem way back in 2015. She also once suggested she was done with plastic surgery before completely changing her viewpoint.
Farrah once wanted to perform plastic surgery
Following a botched lip implant, Abraham went looking for someone to fix her problem. She landed at the doorstep of Dr. Terry Dubrow and Dr. Paul Nassif. The pair co-host Botched, a television show focused on poorly done plastic surgery and the reconstructive surgeries aimed at fixing it.
Abraham had nothing but great things to say about both Dubrow and Nassif, but she seemed less than thrilled with the industry in general; at least she wasn't thrilled with it back in 2015. Abraham actually claimed she was looking into becoming a plastic surgeon herself after the experiences she had, according to a 2015 Cosmopolitan interview.
Abraham told Cosmopolitan; "I am looking to be a plastic surgeon in the future, and there are a lot of things I need to do with aesthetics and schooling and job shadowing, and a doctor who I was going to be doing an internship with I had to cancel on because he was more focused on being a celebrity and being around celebrities"
Her surgery career never got off the ground, but it looks like Abraham had enough faith in the industry to go under the knife yet again. She has yet to confirm if she's had another procedure.