'Teen Mom OG': Maci Bookout On Her Son Seeing Ryan Edwards When He Gets Out Of Jail–'That Scares Me'
A major plot point in the new season of Teen Mom OG involves Maci Bookout dealing with Ryan Edwards' release from jail. The two share a 10-year-old son. In a preview that teases the upcoming episode, we hear Bookout say that the thought of Edwards interacting with their son again "scares" her.
Bookout is asked: "Are you ok with Bentley seeing Ryan when they get out of jail?"
She replies: "That scares me."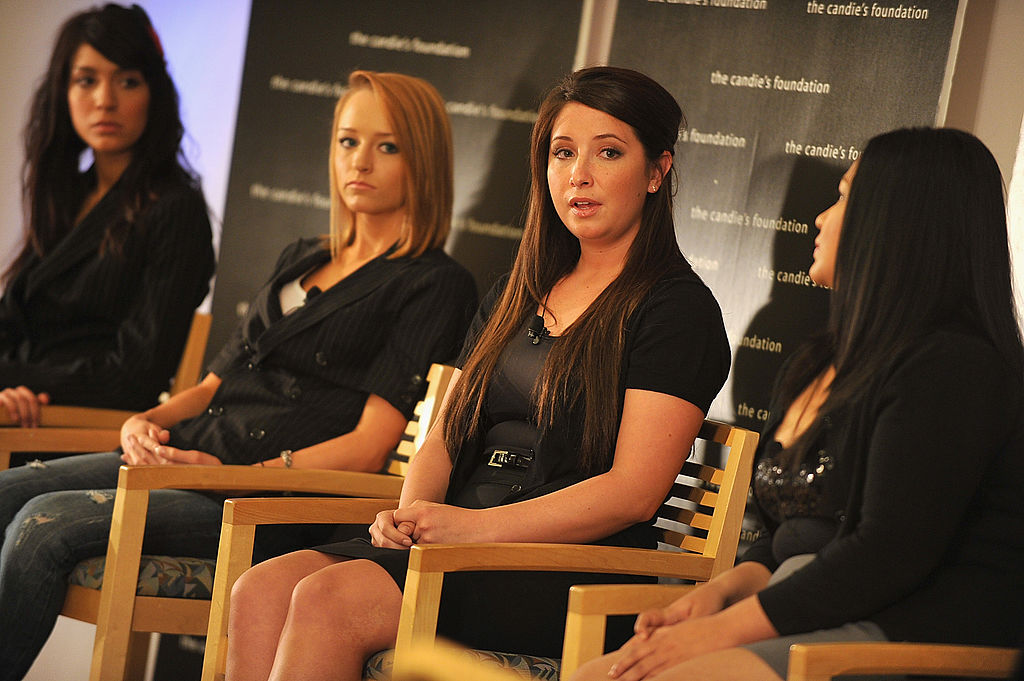 Bookout isn't typically one of the more outspoken stars on the show when it comes to social media, but after last week's episode, she took to Twitter to share her feelings concerning how she and her family are being portrayed on the show.
"It'd be amazing if the chaotic, cute, real life, family/marriage stuff we film made it on the show. Do I feel like my story is accurately portrayed on the show? Absolutely NOT. Do I wish they'd stop making something/someone my entire story on the show? Absolutely YES! #TEENMOMOG," she wrote.

Much of Bookout's storyline involves her issues with Ryan Edwards. At the end of the day, MTV is going to air whatever content is most exciting, but Bookout wishes the network would showcase other areas of her life a little more. She's married to Taylor McKinney, who she has two children with, Maverick and Jayde. In addition to being parents, the couple runs a clothing company.

Bookout's interactions with Edwards are highlighted for a couple of reasons. 1) they're definitely often dramatic and make for good reality TV, and 2) the audience is interested in the former couple's storyline because they know their history.

We first met Maci Bookout on 16 and Pregnant. In the first ever episode she was in, we watched her and Edwards find out that they were expecting. From there, the former couple attempted to prepare for the baby and make their relationship work. On Teen Mom OG, Bookout and Edwards separated and Bookout eventually got together with McKinney. Edwards also moved on and in 2017 married Mackenzie Standifer. The couple has one child together–a son named Jagger.

There's a lot of history there.

Why did Ryan Edwards go to jail?

This January, Edwards was arrested in Hamilton County, Tennessee and charged with theft of services. TMZ reported that Edwards allegedly walked out of a bar without paying his $36 bill, causing the bartender to call the police. According to People, Edwards was also booked on a previous heroin possession charge stemming from an outstanding warrant and has been held on no bond. 

It's not shocking that Bookout would be "scared" for her son to reunite with his father after his time in jail. 

Read more: The Real Reason Jenelle Evans Is No Longer On 'Teen Mom'