'Teen Mom OG': This Is the Newest Development in Amber Portwood's Court Case
Amber Portwood of MTV's Teen Mom OG has been struggling all year with her second court case for domestic violence.
On Jul. 5, Portwood's ex-boyfriend Andrew Glennon, whom she met on the set of Marriage Boot Camp when he was working as a crew member, contacted law enforcement. When authorities arrived, Glennon alleged that the Teen Mom OG star had assaulted him and attempted to attack him with a machete in front of their infant son, James.
Since Portwood's arrest, the former couple has separated, with Glennon taking temporary sole custody of James by court order. On Oct. 24, the exes came to a new agreement around custody of their young son.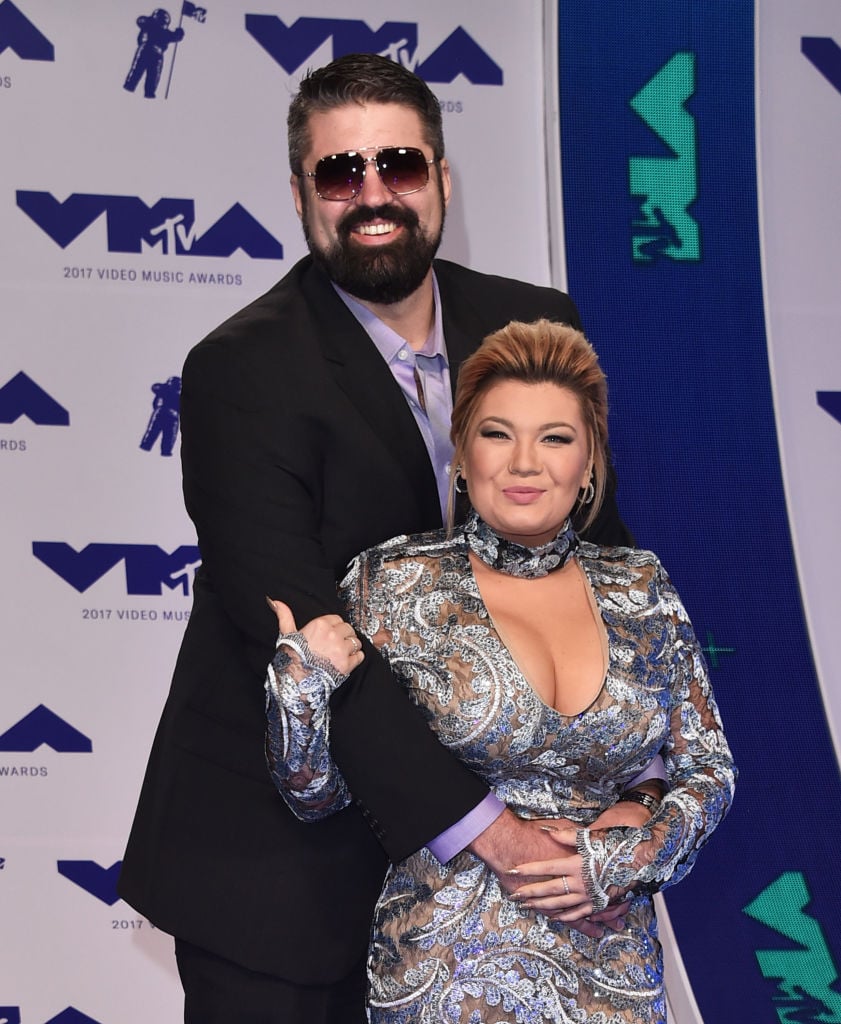 Amber Portwood was arrested in July and charged with domestic violence
Portwood's July arrest was not her first for domestic violence. According to Indiana public records, she was previously convicted of felony domestic violence against her ex-boyfriend Gary Shirley as well. As a result, Portwood lost physical custody of her daughter Leah (who was born on MTV's 16 and Pregnant), but is now allowed vistation.
The Teen Mom OG cast member, who has struggled with drug addiction and rage in the past, was taken into custody and charged with criminal recklessness with a deadly weapon, domestic battery committed in the presence of a child less than 16 years old, and a prior conviction charge because of her previous domestic battery.
All three charges are felonies in the state of Indiana.
Andrew Glennon announced his intent to move back to California soon afterward
Glennon got emergency temporary custody of his and Portwood's one-year-old son after the Teen Mom OG star was arrested. He also took out an emergency protective order against his ex-girlfriend. Portwood was allowed only supervised visitation of James after an initial no contact order with her son was lifted on Jul. 25.
In August, Glennon, who is originally from California, filed court documents indicating his intent to relocate to his home state. Glennon noted that he only moved out to Indiana to be with Portwood and that he wanted to return to California to work.
Portwood pushed back, filing an objection to Glennon's request to relocate on Sept. 5.
Portwood's ex claims that she regularly abused him
Glennon has come forward since Portwood's arrest with further allegations of emotional and physical abuse. He called out MTV's and Teen Mom OG's corporate sponsors, such as Taco Bell, Maybelline, and Arby's, for continuing to advertise on the network.
The former Teen Mom OG cast member wrote, "Silence speaks volumes," critiquing MTV for their choice to continue to film his ex-girlfriend despite her history of violence.
Most recently, he posted about the alleged ongoing "emotional manipulation" and psychological abuse he says he faced at her hands on his Instagram story. Glennon claimed that Portwood even blamed him for "allowing" her to give another man her phone number in front of him.
Portwood has denied Glennon's claims of abuse and has suggested that he used her for money and fame. She also accused him of infidelity.
The 'Teen Mom OG' star reached a mediated agreement with her ex-boyfriend
On Oct. 24, Portwood and Glennon reached a new custody agreement regarding their son James, according to Indiana public records.
It appears that the former couple was able to come to a custody agreement via mediation, which the court accepted. Glennon will continue to care for James himself, while Portwood will be allowed supervised visitation.
Glennon isn't allowed to move to California for now
What's more, Glennon's request to be allowed to relocate was denied (for now). The record reads, "Court notes that parties agree that father will not relocate until such time as an evidentiary hearing under the JP occurs."
This means that although Glennon will serve as James' primary caregiver for the foreseeable future, Glennon won't be able to move from Indiana to California until the criminal court case has resolved.
The court also formally established Glennon's paternity and issued a decree of paternity, in addition to transferring the case to circuit court, where it will continue over the coming months.
In terms of the criminal proceedings, a pretrial conference was held regarding Portwood's case on Oct. 10. The MTV personality will have to appear in court next on Oct. 31. Viewers will have to see whether the court case will play out on Teen Mom OG.