'Teen Mom OG': Tyler Baltierra Defends His and Catelynn Lowell's Decision to Place Daughter Up for Adoption
Teen Mom OG fans will remember Tyler Baltierra and Catelynn Lowell's decision to give their daughter Carly up for adoption ten years ago. The reality stars were on 16 & Pregnant when they decided to give up their first child to an adoptive family. Since then, they've had Novalee (4), and Vaeda (4 months).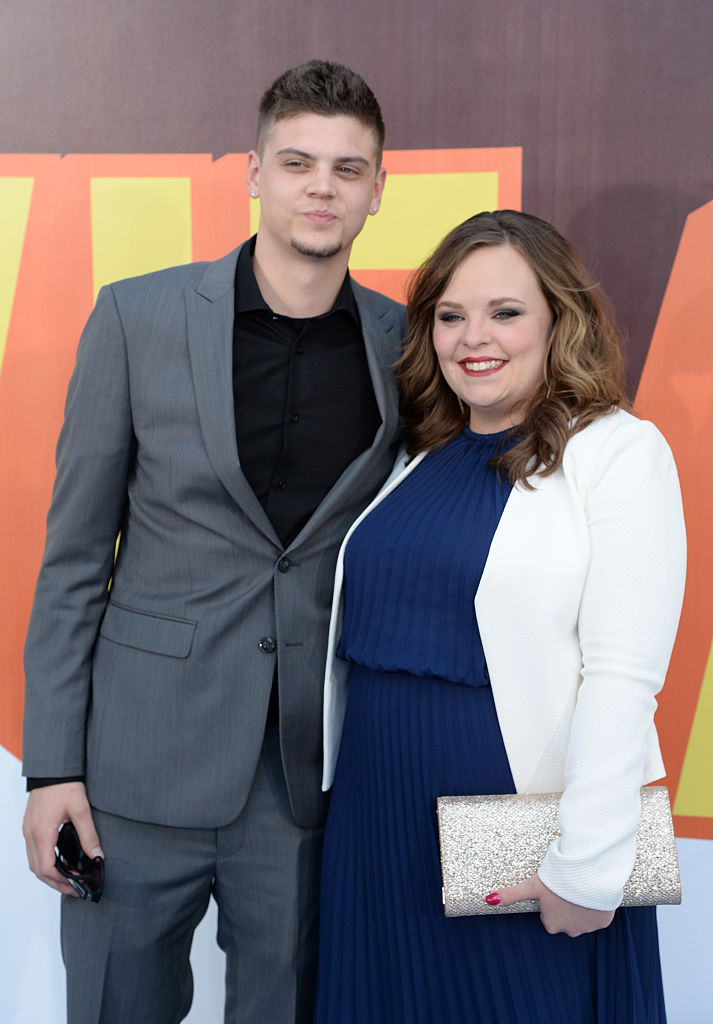 Tyler Baltierra reflects on his and Catelynn Lowell's decision to give Carly up for adoption

Back in May, Baltierra reflected on his and Lowell's decision in a lengthy Instagram post.

"10 years ago yesterday, we were only 17. 10 years ago, we brought you into the world. 10 years ago, we only got to hold you by ourselves for a half hour in the hospital as we just cried & stared at you, remembering every little detail of how absolutely perfect you were, since we knew that even though we just met, we had to say goodbye. 10 years ago, we had to make the hardest decision of our lives & give you everything your innocent life deserved that we just couldn't provide at the time. 10 years ago, we held each other & wept as we watched you drive away in the back of the car with the only parents that were worthy to be yours. 10 years ago…your life changed so many others for the better & has blessed more lives than I can count. We love you so much & hopefully get to see you soon baby girl. Happy Birthday Carly! #Adoption #BirthparentStrong," he captioned the photo.

The post received an outpouring of love and support from Teen Mom OG fans.

"I was/am so proud of u two. Even tho Idk you! The maturity, and selflessness you two showed was immeasurable. I dont know if I could of done that at 17, or even now at 35. You guys put that little girls needs & future above ur own heartbreak!! Not many people can do that, especially teens!! THAT is LOVE!! I only wish more people could do that. The world would truly be a better place. There would be less people with un-wanted kids that cant care for them, & more people with kids that want them and can take care of them!" commented one fan.

"I have been watching since 16 and pregnant… u two are the strongest, best parents any children could ask for. Stay amazing, stay blessed!" wrote another fan.

Teen Mom 2 star Kailyn Lowry commented: "So so proud of y'all."

Tyler Baltierra stands up to a Twitter user who called him 'trash' for putting their daughter up for adoption

In a since-deleted tweet, a Twitter user called Baltierra "trash" for "giving [their] child up." Baltierra was happy to respond.

"If PLACING my innocent daughter into an adoption plan at 16 with a couple who can not have biological children makes me trash, then you might as well send me to the d*mn dump so I can put a throne on top & call it home! #NoShame," he replied. 

Read more: 'Teen Mom OG': Fans Aren't Happy About Amber Portwood's Pregnancy Tease