'Teen Mom OG': What Did Amber Portwood's Ex Allegedly Reveal About Her in Court?
Teen Mom OG star Amber Portwood recently took a plea deal after a difficult, months-long ordeal over several charges related to alleged domestic violence against her ex-boyfriend, Andrew Glennon. Under the terms of her probation, she will not spend time behind bars if she meets all the requirements and passes all drug tests.
The MTV mom of two was arrested on Jul. 5 after Glennon, the father of her toddler son James and at that time her boyfriend of two years, contacted police to report that Portwood had allegedly tried to attack him with a machete. He also claimed that she assaulted him. 
Portwood's ex-boyfriend presented an intense, emotional victim impact statement in court on Oct. 31, when the Teen Mom OG cast member was sentenced. YouTuber Katie Joy of Without a Crystal Ball released the audio of the statement recently. Read on to learn more about Portwood's sentence and what Glennon had to say in court.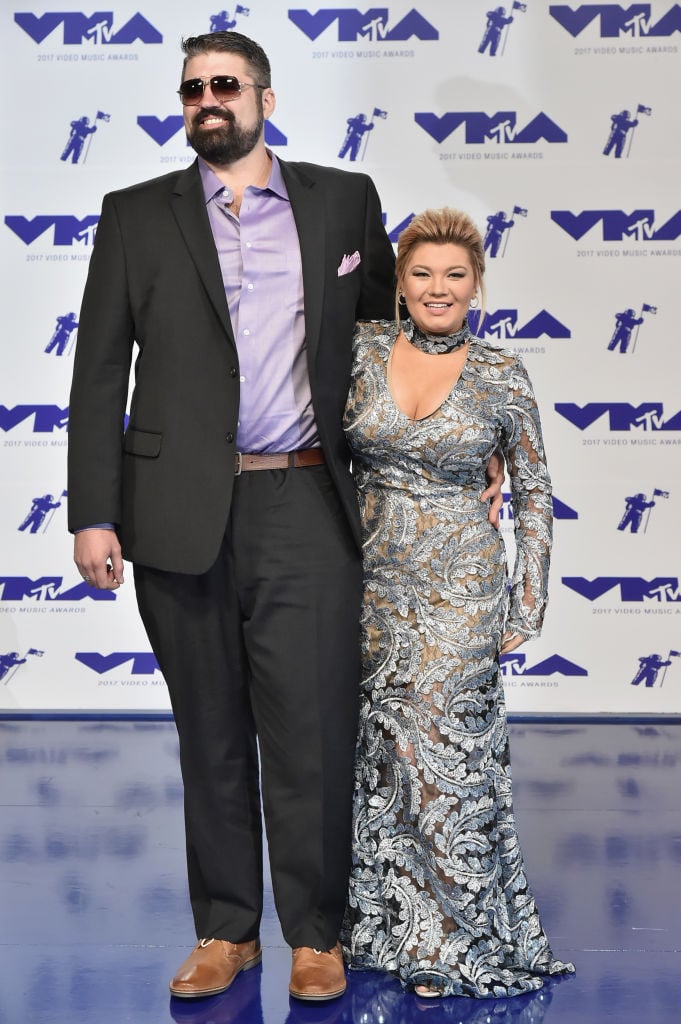 Portwood was charged with four felonies
After the Jul. 5 incident, the Teen Mom OG star, who has struggled in the past with substance abuse, addiction, and anger, was hit with several felony charges in the state of Indiana.
Portwood was charged with domestic violence committed in the presence of a child less than 16 years old, as well as intimidation (upped to a felony because of her previous felony convictions for domestic violence against her ex, Gary Shirley), domestic battery (felony charge for a repeat violation), and criminal recklessness. 
The MTV 'Teen Mom' took a plea deal and probation rather than jail time
The Teen Mom OG star pled guilty to the felony intimidation charge in exchange for the other charges being dismissed. She will be on probation for 906 days.
Portwood isn't completely off the hook, however. If she fails to meet all the requirements of her probation, she could potentially be behind bars for five years in an Indiana prison. 
The requirements include mandatory drug testing at least once a month, participating in a lengthy batterers' intervention program, parenting classes, a substance abuse evaluation, and mental health evaluations and treatment. She will have to ask for permission to travel anywhere outside the state except for employment purposes.
The MTV personality will also only be permitted to contact Glennon about James, and only via a co-parenting mobile app. 
Andrew Glennon opened up about their toxic relationship on social media
In the months after Portwood's arrest, Glennon spoke up on Instagram about his ex's alleged emotional and physical abuse. 
He called out MTV corporate sponsors like Maybelline, Arby's, and Taco Bell for continuing to advertise during Teen Mom OG despite the claims against Portwood. He also criticized the show for offering his ex a platform to speak and defend herself with Dr. Drew when he was given no such opportunity.
Glennon also took to his Instagram stories to share a memory in which Portwood allegedly flirted with and gave her number to another man in front of him.
When Glennon confronted Portwood, he claimed that she asked him "what kind of man" would "allow" his girlfriend to flirt with another guy in front of her. The former Teen Mom OG dad called this an example of his ex's "manipulation."
Portwood's ex allegedly offered an emotional victim impact statement in court
Vlogger Katie Joy of Without a Crystal Ball recently shared exclusive audio that she says a family member of Glennon's provided to her after Portwood's Oct. 31 court date. 
The audio is allegedly Glennon's victim statement during the Teen Mom OG star's sentencing proceedings. A victim statement is meant to give the victim of a crime (or their family members or loved ones) a chance in court to speak out about the effects that crime has had on them. 
Glennon claimed Portwood abused him multiple times
In the audio, Glennon accused Portwood of previous physical and psychological abuse.
He began his statement, "To say that our family was broken in one night is an understatement. The reality of what brought us here transpired over a period of a year and many months. It dates back to the first time you hit me in the face while I was driving you and our son on a highway in the pouring rain to make it to your daughter's school on time to see her off."
Glennon continued by claiming that Portwood's repeated attacks became a pattern, saying, "That moment when the first blood was drawn was when you deemed me an enemy, a liability to your career because I wouldn't take your abuse and keep my mouth shut."
He continued, "Gary, your ex, was an admitted witness to the attack, along with two brave teachers and one parent. It was after that day, Aug. 7, 2018, that you grew more and more comfortable abusing me, neglecting our son, and separating yourself from us as a family."
Glennon also called out Portwood for ruining memories they could have shared with their son, especially on special occasions. "You have darkened every holiday I can remember with you," he said. "For this all to happen on the Fourth of July fits that pattern to a T. And here we are, on Halloween, in court, for something that never should have happened and was entirely avoidable."
Glennon begged the 'Teen Mom OG' star to seek help
Among other comments about Portwood's public defense of herself on MTV, Glennon criticized her for speaking out on the Teen Mom OG reunion about the incident when he had no chance to do so. "That night was one of the scariest nights of my life, and my mind replays the worst moments to no end," he said. "And for you to go on national television and downplay your atrocious behavior as if nothing happened is so shameful."
The former Teen Mom OG cast member accused his ex-girlfriend of refusing to take accountability for her actions, saying: "The damage you have caused this family is irreparable, and the reason it can't be repaired is lack of ownership."
He also said that Portwood's pain about losing custody of her daughter, Leah (who was born on MTV's 16 and Pregnant), with Gary Shirley, had affected her behavior permanently. 
Glennon's victim statement concluded emotionally, with a plea for Portwood to seek help for her issues with rage and violence for the sake of their son.