'Teen Mom OG': Why Does Farrah Abraham Want the Show Canceled?
Teen Mom is well known as a constant source of drama, but one mom in particular seems to attract it. Farrah Abraham has lost her place on the show, but she's still a regular in the headlines.
According to her, she's the only reason anyone watched Teen Mom OG, and now that she's not a part of it anymore, the show should be canceled, because it has no future. Is she right? Will Teen Mom survive without her? Let's take a look at the facts.
Why is Farrah Abraham no longer a part of 'Teen Mom OG?'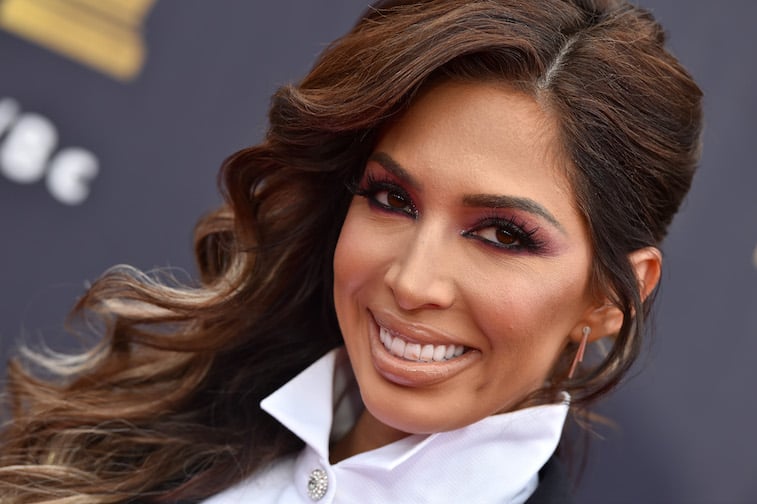 In 2017, MTV decided to cut ties with Abraham because of her participation in the adult entertainment industry. In a Facebook post, Abraham explained her view of why they let her go.
Abraham wrote in the post, Viacom, who owns MTV, "let me go because as a Business Mogul I act like an adult and part take in adult promotions and activities that other adults do for FREE or in private!"
Abraham has used her fame from Teen Mom to boost her entertainment career. She broadcasts webcam shows, has starred in adult videos, and has her own line of sex toys.
Viacom, in her opinion, has tried to sex-shame her, and she's proud of not giving in to feeling ashamed for how she makes her money. She says she is an advocate for healthy-sex lives, safe-sex, and teen pregnancy prevention.
However, according to MTV, Abraham's participation in the adult industry wasn't the only issue. A big part of the problem, says executive producer Morgan J. Freeman, was Abraham's treatment of the filming crew.
"The general feeling on Farrah's shoots was that you didn't really talk to Farrah unless she spoke to you, otherwise she would get really mad."
Reportedly, Abraham had lots of rules for the crew to follow while in her home, like no one was allowed to use her restroom, and they were also not allowed to set up portable toilets.
She refused to work with straight male producers, because she thought they were always trying to hit on her, and she would regularly yell at the crew. It's no wonder MTV decided to cut ties.
Abraham says 'Teen Mom OG' is fake and wants the show canceled
In an interview with Radar, Abraham said she felt Teen Mom OG should be canceled. According to her, the storylines are fake. She also believes the show encourages teens to get pregnant on purpose so that they can be a part of the show, and that's not supposed to be what Teen Mom is about.
"No it's okay to keep planning pregnancies to get on TV," Abraham said. "Sad, mainly for the children."
After Abraham was let go, MTV brought in some new faces to freshen up the show, but Abraham wasn't impressed with the newcomers. "The two Teen Mom groupies that were brought on still can't bring better quality than I have," she said. "I did it all on my own at 16. They're coming in 10 years later. Having their kids older isn't much of a struggle, as well as some couples purposely having children to be on Teen Mom."
"The producers were mad my brand grew larger than the show," Abraham quipped.
'Teen Mom OG' ratings plummeted without her
Ratings have dropped since Abraham left the show. Her episodes usually brought in over a million viewers, but ratings for Season 8 were much lower. It started out close, with 990,000 as reported by Radar, but as the season progressed, viewers lost interest. Recent episodes have only attracted 679,000 viewers.
With this sudden drop in numbers, is Abraham right about the show? Does it have a future? Abraham is convinced she's the reason Teen Mom OG was successful before.
She may be partially right. Many viewers probably tuned in to see her constant drama, and without her, it may not last. However, there are plenty of other Teen Moms with interesting drama to watch.
The only thing to do is wait and see what the future holds for Teen Mom.