'Teen Mom OG': Will 'Challenge' Star Cory Wharton and Taylor Selfridge's Pregnancy Be Featured on the Show?
It must be that time of the year because it seems like everyone is coming down with a case of the pregnancies. The latest stars to announce that they are expecting is MTV's The Challenge contestant Cory Wharton and former Are You the One? contestant, Taylor Selfridge.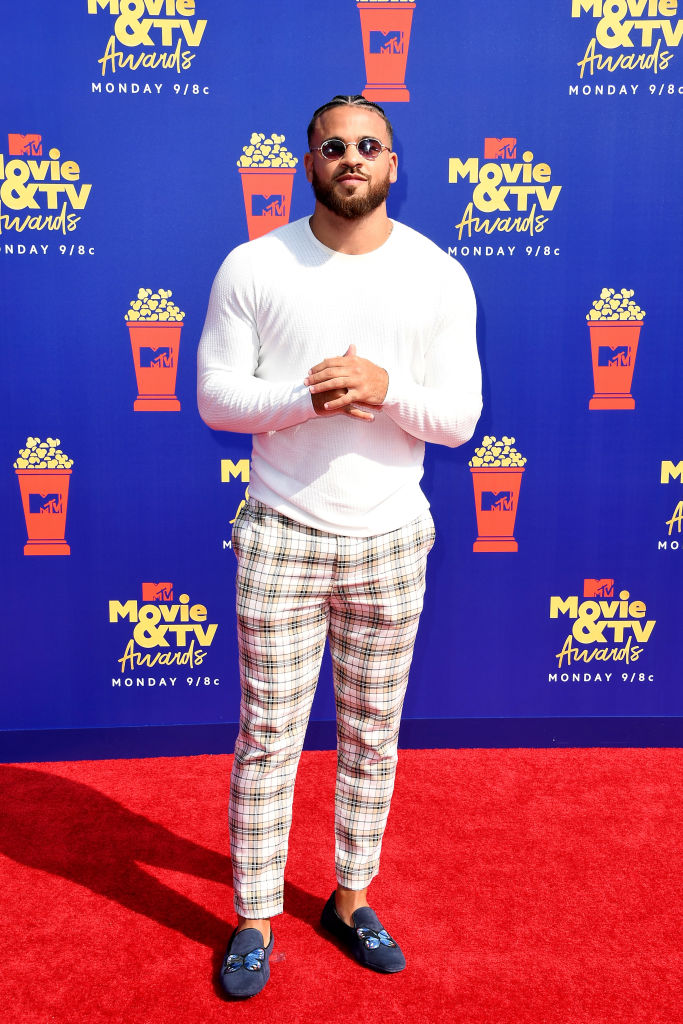 Since both of these reality stars come from MTV shows and Wharton has already been featured on Teen Mom OG with his ex, Cheyenne Floyd, fans have begun to wonder whether we will get to see Selfridge's pregnancy on the show as well.
How did Cory Wharton and Taylor Selfridge meet?
Wharton and Selfridge didn't meet on either one of their original shows. In fact, it was their relationships with other stars that brought them together. After both dating other reality show contestants and having the relationships end horribly, Wharton and Selfridge were cast to go on MTV's Ex on the Beach, which aired in 2018.
Though the goal of the show is to try and reconcile with exes, Wharton and Selfridge were drawn to each other and began dating. They continued dating after the show but broke up and didn't reconnect until earlier this year.
Selfridge's pregnancy
As reality stars do, Selfridge and Wharton took to Instagram to announce the pregnancy.
"My first baby," Selfridge wrote. "I've been praying for you since the day I found out about you. You're the love of my life already and I can't wait to see who's little nose you got, what color eyes you have, I can't wait to see your first cry, your first smile, If you're a boy or girl, I can't wait to see your eyes open and look at me. You were made out of love and happiness. You have the best daddy who loves you so much already. And the best part is you already have a big sister! I can't wait for the rest of my life with you."
She also addressed Wharton and how happy she was to be having a child with him.
"Cory, you are already the most amazing father to Ryder I see it every day and I know our child is so lucky to have you as his or hers," she said. "Thank you for everything you do for me I'm blessed to have you for this next chapter of our lives."
Though this is Wharton's second child, this will be his first time being around for the pregnancy process as he didn't know that he was the father of Floyd's baby, Ryder, until she was a year old.
"Just being there from the day she found out that she's pregnant and knowing that it's mine, I knew that I was going to have to step up," Wharton told Us Weekly. "It's exciting for me. It's gonna be a lot, but I'm excited. I never went to an ultrasound, you know? I never went to the doctor's appointments to see her check-ups and things like that. So for me, this is like my first baby almost, as weird as that sounds."
Will Selfridge's pregnancy be shown on 'Teen Mom OG'?
Up until now, the couple has been featured on Teen Mom OG as part of Floyd's storyline, but now they may get more airtime.
"What's going on everybody?" Wharton said yesterday on Teen Mom's Instagram Live. "I'm here with Taylor and we are super excited that we get to share this experience and Taylor's whole pregnancy with you guys on the newest season of 'Teen Mom OG' so make sure you guys watch it."