'Teen Mom': What Fans Aren't Surprised Amber Portwood Got Arrested for Violence
Amber Portwood has had her share of run-ins with the law. And now, just last week, Portwood was arrested by the Indianapolis Metropolitan Police. It was recently announced she is being charged with three felonies: domestic battery, criminal recklessness with a deadly weapon, and domestic battery in the presence of a child. These charges may shock a new Teen Mom viewer, but OG fans who have witnessed Portwood's rise to fame know that it came at a heavy cost. This isn't the first time she has been accused of being violent towards those around her.
What is Amber Portwood's history of violence?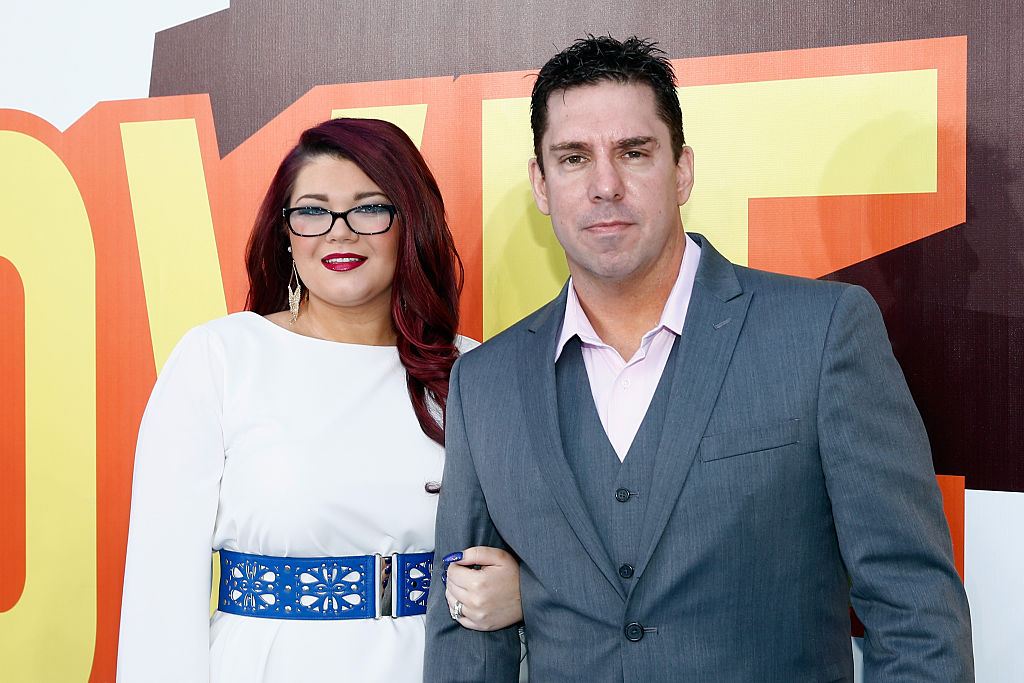 Almost a decade ago, MTV aired footage of Portwood's violent behavior towards her ex-boyfriend and father of one of her children: Gary Shirley. In the video below, ABC News confirms that she was charged with two felonies and one misdemeanor, all relating to the domestic battery incident with Shirley. Initially, Portwood seemed to get off easy with her sentencing: she was put on probation.
However, later that year, Portwood violated the terms of her probation because she was found to have a controlled substance. She was later charged with violating her probation on the earlier domestic-violence charges. According to The Huffington Post, Portwood was given two options: she could attend a court-ordered rehabilitation program, or she could go to jail. Apparently, Portwood decided that jail was the better alternative. She spent 17-months behind bars.
Why aren't fans surprised that Amber Portwood was arrested again?
Fans who have followed Portwood's rise to reality television fame just aren't that shocked to hear that she's been arrested again.
For one, the charges she's facing now are almost identical to the ones she faced back in 2011. According to a police spokesperson: "Officers spoke to the male victim, who stated his live-in-girlfriend and he were having a disagreement. During which time the female, later identified as Amber Portwood, assaulted him, while he was holding their 1-year-old child."
The only major difference, in this case, appears to be the presence of a deadly weapon during the assault.
Why was a machete involved in Amber Portwood's latest domestic violence incident?
According to court documents obtained from Marion Superior Court, the deadly weapon used in the violent attack was a machete.
For the first count of domestic battery, court papers obtained from Marion County Superior Court in Indiana state that Portwood was "knowingly touching Andrew Glennon, a family or household member in a rude, insolent or angry manner." This count is for domestic battery.
"Struck the machete at and into a door, while Andrew Glennon was standing directly on the other side of the door, that created a substantial risk of bodily injury to Andrew Glennon," the court papers read. This second count is a felony charge.
The third charge is also a felony charge that claims Portwood "knowingly touched Andrew Glennon, a family or household member, in a rude, insolent, or angry manner, and Amber L. Portwood committed said offense in the presence of a child less than 16 years of age, knowing that the child was present and might be able to see or hear the offense."
How has Andrew Glennon, Amber Portwood's boyfriend, responded to these charges?
Though Glennon is not currently speaking with the press, it has been reported that he has filed for a no-contact order against Portwood.
According to People magazine, Glennon has also filed for sole custody of their 1-year-old-son James just days after she was arrested. He filed the documents on Tuesday.
What does this mean for the future of Amber Portwood on 'Teen Mom OG'?
Portwood posted this rather ominous quote on Instagram on July 1st. It's safe to say that no one knows yet what these new charges could mean for Portwood's future. But considering she got off easy last time, plus the fact that these charges so closely mirror her prior assaults, Portwood could be facing some serious consequences.