'Teen Mom': Why Is Jenelle Evans Staying With David Eason?
Viewers of Teen Mom 2 have asked some variation of this question over and over again: "What on Earth does she see in him?" — the "him" being David Eason and the "her" being Jenelle Evans
Now comes the latest news that Evans says she doesn't want any more children, and some fans are probably saying, "No wonder." Their stormy relationship has provided a lot of grist for the gossip mill, culminating (so far) in the couple losing custody of their kids after Eason admitted to shooting and killing the family dog.
With Eason and Evans having regained custody, the drama continues – and it's likely that it will continue to follow them.
How it all began with 'Teen Mom'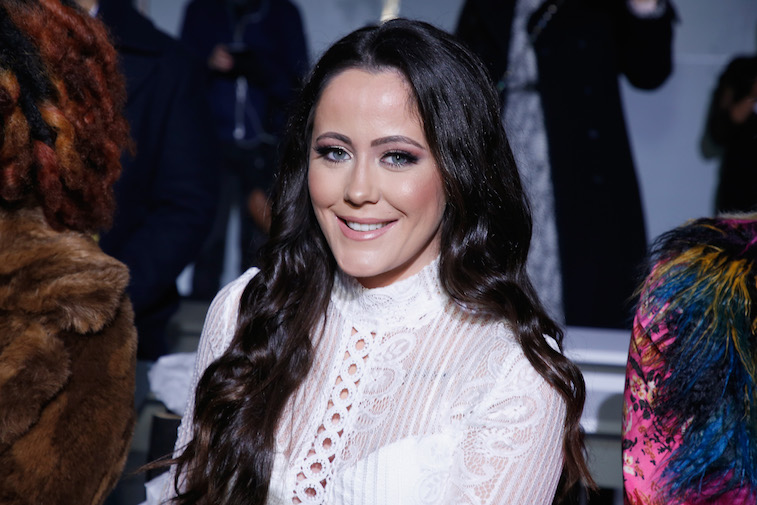 According to Us Weekly, Evans starred on Teen Mom 2 in 2011 for MTV, having been on another MTV show, 16 and Pregnant, where she gave birth to her son Jace, with father Andrew Lewis. The child did not unify the couple, who split up.
Her first husband was Courtland Rogers, but they divorced in 2014, around which time Evans had an abortion, which MTV filmed.
She began a relationship with Nathan Griffin, who fathered their son Kaiser. This relationship didn't last either. In the fall of 2015, Eason swiped right on Tinder and hooked up with Evans.
She became pregnant again, and the couple had Ensley in January 2017. The couple got engaged the following month, settling down in North Carolina and marrying in September.
Headlines were relatively scarce between then and February of 2018. After that, the headlines wouldn't be quiet again.
The couple struggles with scandals
The first signs of trouble began when Eason made the wrong kind of headlines with homophobic tweets, prompting MTV to cut ties with him in early 2018 Worse yet, Evans accused Eason of assault that October.
When calling the police, she said, "He pinned me down on the ground in the yard, and I think I heard my f–king collarbone crack and I can't move my arms," but when authorities investigated, she said it was "a drunk and dramatic misunderstanding."
After that came a series of headlines where the couple seemed to break up then make up repeatedly. Then the story became even uglier: when Eason killed the dog Nugget after it supposedly bit Ensley.
As a result, the couple lost custody of their children, and MTV cut ties with Evans as well. Custody was restored in July, with Evans declaring she was "excited to be moving forward and continuing to show America I'm a good parent."
And as if this weren't all strange enough, Evans later walked back her claims, and no charges were filed. Whether out of exasperation or confusion over what to believe, fans asked, "Why doesn't she leave him?" However, as many couples in a difficult situation can tell you "just leaving" is easier said than done, especially when kids are involved.
Evans copes with the aftermath
Evans communicates with fans via Instagram stories, where fans can ask questions. One asked "Was it a hard decision to stay with David after the dog incident?"
She responded, "We were on bad terms for almost a week. Didn't talk much. He knows how upset it made me. Now that we are getting over this incident, our relationship has got a lot stronger. David has completed anger management as well."
The couple got new dogs to boot, prompting yet another flurry of outrage.
Earlier this month, in another Instagram story, a fan asked her "Do you and David want to have any more babies?" She answered "Nope. We are good with what we have. Lol"
Still, some are concerned the ugliness will continue. Before the couple regained custody of the children, Cafe Mom wrote, "As long as she continues to stand by him no matter how awful he gets, he's never going to stop. If he'll brutally shoot and kill a dog for acting like a dog, what else will he do when Jenelle or one of the kids upsets him?"