'Teen Mom': Will David Eason Get to Spend Christmas with Jenelle Evans and His Daughter, Ensley?
Breaking up around the holidays is hard. Suddenly, the person you would usually spend that time with is no longer around. It's even more difficult when there is a child involved.
Former Teen Mom 2 star Jenelle Evans and David Eason went their separate ways last month after a pretty tumultuous relationship. Both have since claimed to be happier without the other, but there is one thing that they still share, and that's their daughter, Ensley.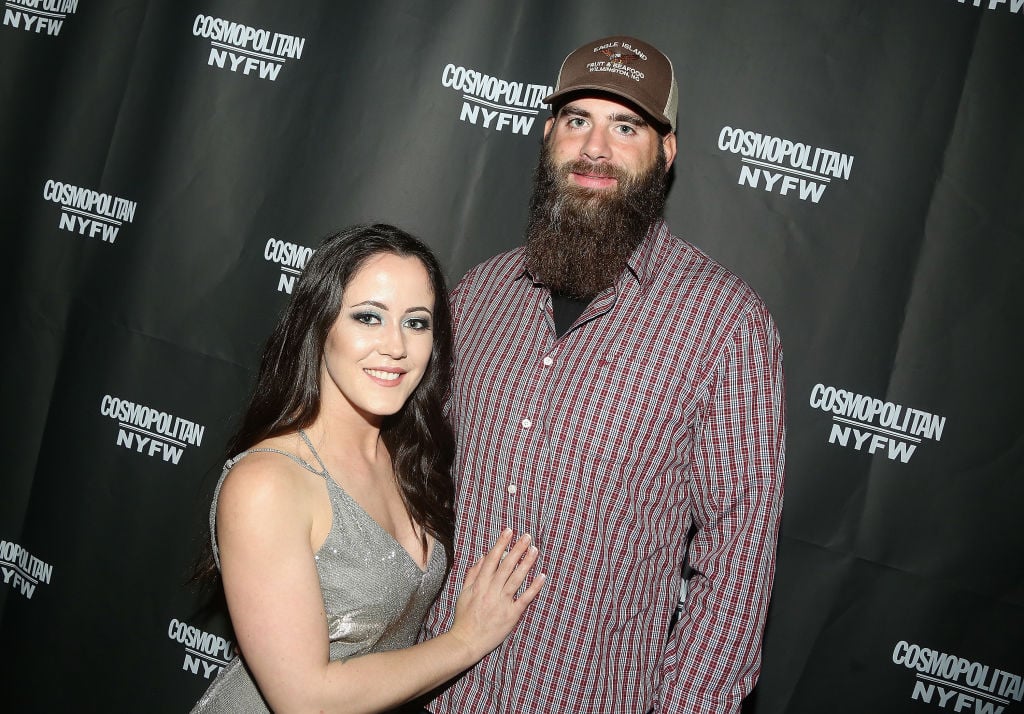 So, are they putting their bygones aside and spending the holidays together? And if so, is that enough to rekindle their romance?
Jenelle Evans and David Eason's broken relationship
From almost the start of their relationship, Eason and Evans had issues. Eason's homophobic views actually cost the family their spots on Teen Mom 2. After that, the couple came under fire when Eason was accused of killing the family dog in front of Evans' children. At first, Eason remained silent but eventually opened up about killing the animal.
"It was a situation where my daughter, her health, her safety was in danger," Eason said on PeopleTV's People Now.
"This was something that nobody wants to ever have to do. The dog was aggressive. Yes, she might not be huge or whatever, but you know when a dog bites a child on the face more than one time, then it should never be around the child again. If you give the dog up for adoption, one day it's going to be around children again."
He ended up killing the dog so that he wouldn't have to pay to have it done
If you call the authorities at that point, the law says the dog has to be euthanized. I'm not going to pay anyone to euthanize my dog when I could do it myself."
"I mean, I loved that dog," Eason said. "I still think about her every day. It's really hard for me. A lot of people put me down for it, they hate me for it, but like I said it was not something I wanted to do."
Jenelle Evans and David Eason call it quits
At the end of October, Evans announced that she was leaving Eason.
"I've mostly kept off social media the past few days because I've been focused on making some big life decisions," she wrote on Instagram. "I've lived my life on camera since I was 17 years old. And a lot of it hasn't been pretty. But it's been my life."
"I know I need to make changes. I'm starting that now," she wrote. "The kids and I have moved away from David. Nobody gets into a marriage expecting it to end but I know that's what is best for me, and for my kids. Today I've filed papers to start that process." 
Will Jenelle and David spend the holidays together?
Evans spent Thanksgiving at Cracker Barrel in Nashville, Tennessee with her children and the rest of her family. Since she left him, Eason has been really missing their daughter, especially during the holiday season.
Just after Thanksgiving, he posted an old photo of Ensley with the caption, "Missing my precious baby so much."
Evans has not commented on whether or not she will let Ensley spend Christmas with Eason or if he will be allowed to join her and the rest of her kids, but if Thanksgiving is any indication, he may be spending this holiday season alone.