Tekashi 6ix9ine Net Worth: Will He Lose His Fortune After Being Arrested?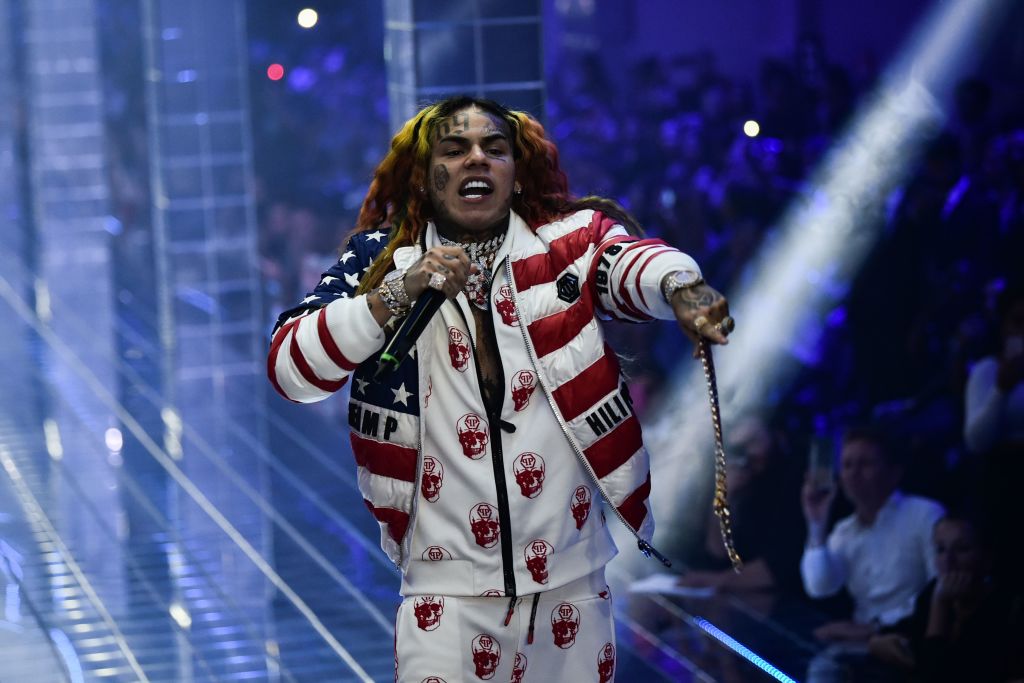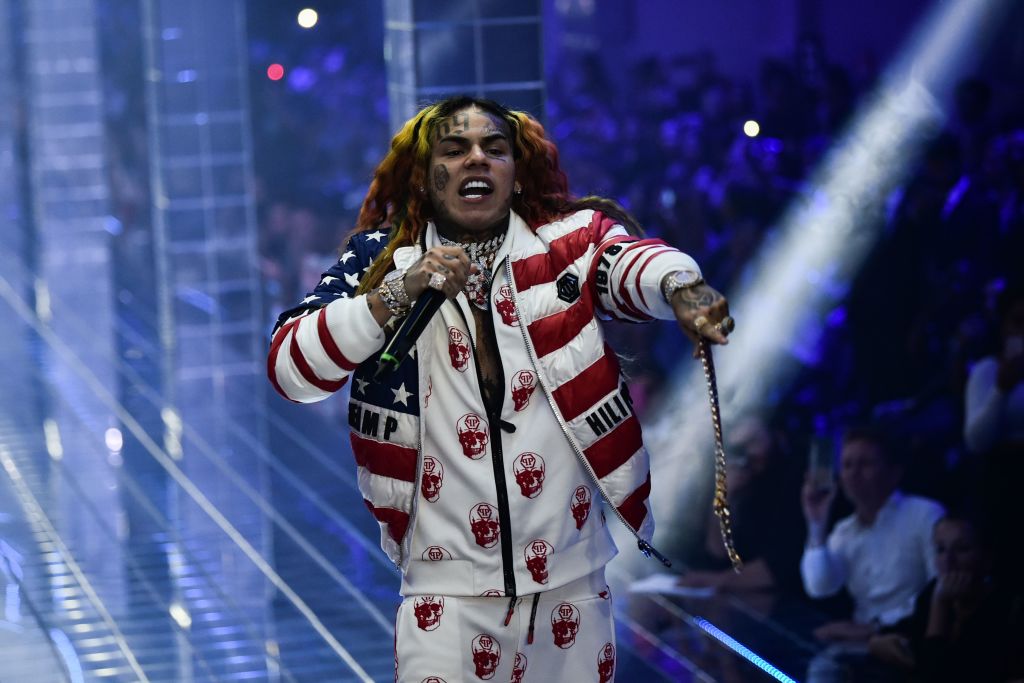 Tekashi 6ix9ine, born Daniel Hernandez, made a big career out of controversy. However, his actions could lead to trouble for the artist. Here's Tekashi 6ix9ine's net worth.
The early years
Tekashi 6ix9ine, who also goes by the names Tekashi and Tekashi69, was born in Bushwick, Brooklyn. After the murder of his father, Tekashi 6ix9ine began to get into trouble, which led to his expulsion from school in the 8th grade, according to the podcast No Jumper (reader beware: there are a lot of expletives in this video).
The artist explained the need to survive led him down a destructive path. "My dad was murdered a block away from my [house]. I was waiting for my pops to come home and he never came home… I just stopped going to school because I had to help my mom pay the rent," said the rapper in his No Jumper interview.
Tekashi 6ix9ine worked several odd jobs and eventually became involved with selling marijuana, so he could help his mother. He told the No Jumper host there were nights when the family went to bed hungry. He and his brother tried to find work, but kept losing jobs:
We got jobs, but we kept getting fired because we were so young… so we started hustling so we could buy food. There were nights when we would go to sleep with no food in our stomach, and it hurt. When you don't have anything to eat, your stomach starts burning.
However, his involvement with drug dealing eventually caught up to him. The rapper was arrested and served time in prison at Rikers Island.
Rise to fame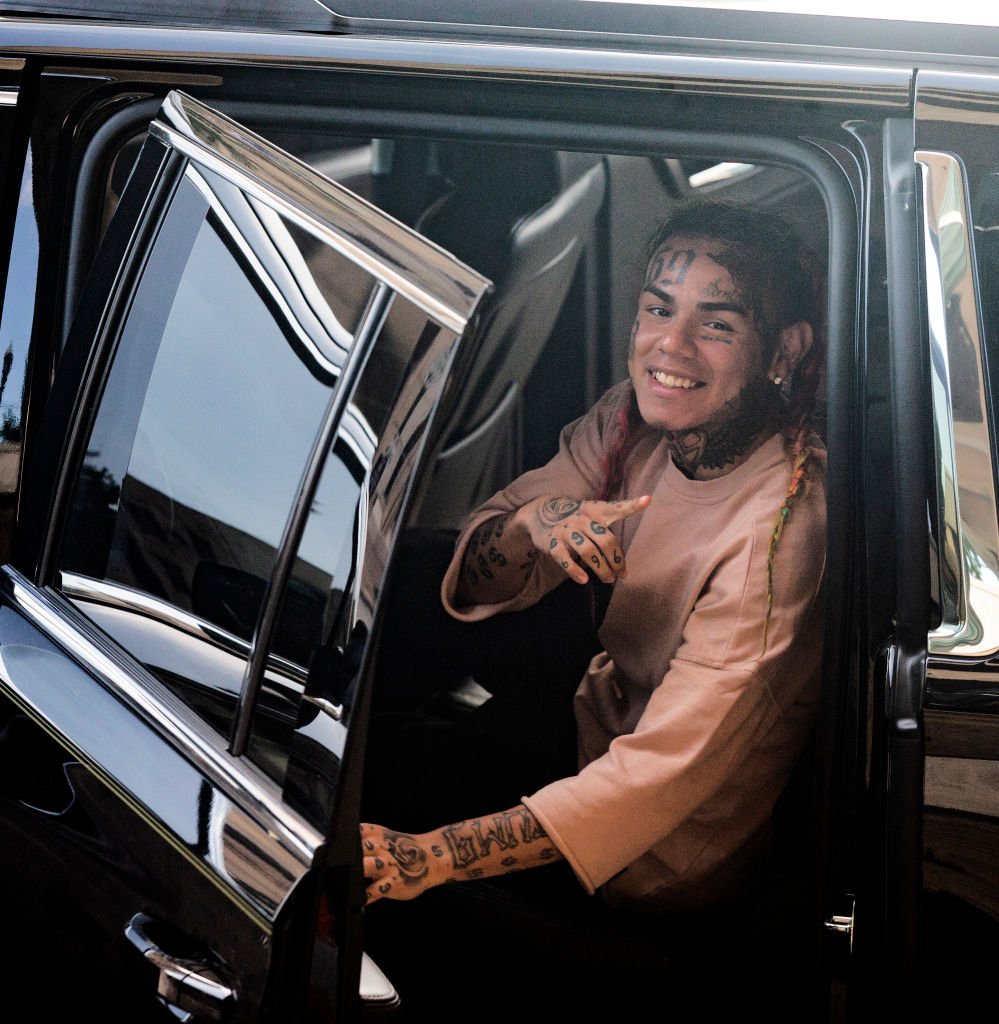 Tekashi 6ix9ine rose to fame in 2017 after the release of his debut single "Gummo." The single reached the No. 6 spot on the US Rap chart, No. 7 on the US R&B/Hip-Hop chart, and No. 12 on the Billboard Hot 100. The song was eventually certified platinum by the Recording Industry Association of America.
In 2018, Tekashi 6ix9ine released his debut mixtape Day69, which debuted in the No. 4 spot on the Billboard 200 chart. The song "Fefe," which featured rappers Nicki Minaj and Murda Beatz, rose to the No. 3 spot. The rapper also has a following on SoundCloud and Instagram, with more than 15 million followers.
Controversy
In November 2018, Tekashi 6ix9ine was indicted in federal court on several charges including armed robbery, alleged involvement in shootings, and drug trafficking. Prosecutors accused Tekashi 6ix9ine and five other people of being involved with a New York gang called Nine Trey Gangstas Bloods.
The rapper is facing six counts according to an indictment obtained by TMZ. The most serious charge he faces is for discharging a firearm while committing a crime. If he is convicted, that count could result in a life sentence and a mandatory minimum of 25 years in prison, reports TMZ.
Tekashi 6ix9ine Net Worth
Tekashi 6ix9ine has a net worth of $4 million.
Read more: Quavo Net Worth and How He Makes His Money
Check out The Cheat Sheet on Facebook!