'Terminator: Dark Fate' Director Reveals Why He Won't Work with James Cameron Again
Terminator: Dark Fate director Tim Miller had been a visual effects artist for years before making his feature directorial debut with Deadpool in 2016. And thanks to that film's $782 million success, Miller had instantly become a major Hollywood talent. Although he didn't return for Deadpool 2 two years later, Miller landed an exciting new project: working alongside James Cameron for a new Terminator film.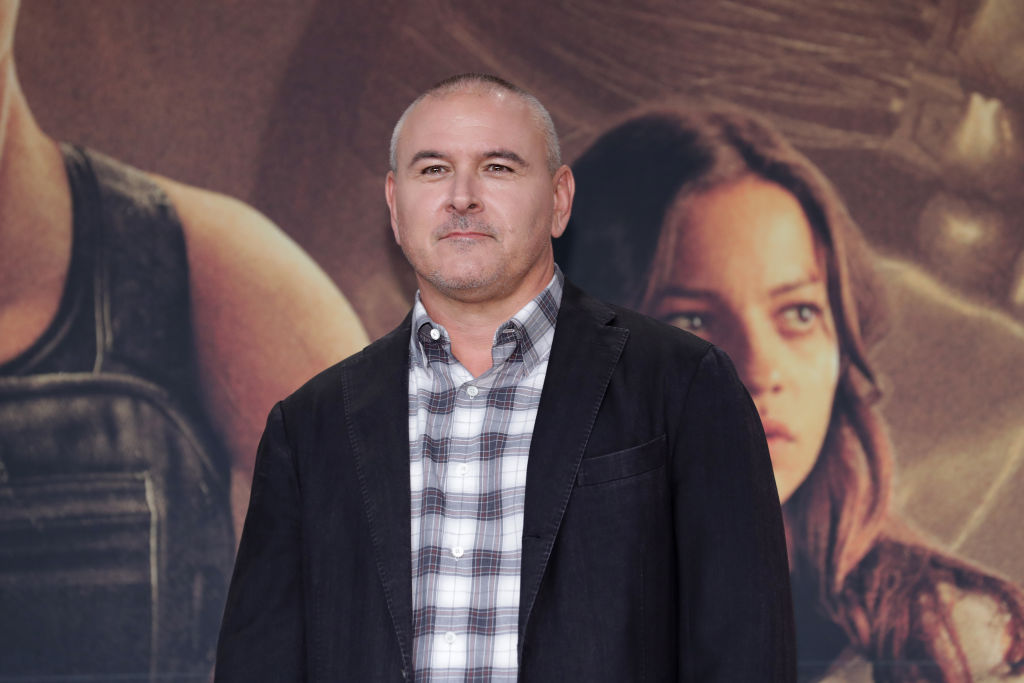 'Terminator: Dark Fate' lives up to its title
Unfortunately, Terminator: Dark Fate failed to breathe new life into the dying franchise. Despite the return of Cameron and original star Linda Hamilton, audiences didn't show up for the film. Estimates indicate the project could lose more than $100 million, making it one of 2019's biggest flops.
The film's response is blamed mostly on diminishing interest from mainstream audiences. After all, the series has been on the decline — creatively and financially — since 2003's Terminator 3: Rise of the Machines. Still, many assumed the combination of Cameron, Hamilton, and Arnold Schwarzenegger would overcome franchise fatigue.
With Dark Fate living up to its name, it's unlikely another Terminator film will follow. The ending did leave the story open for new possibilities, despite the film's underperformance. But even if something does come after Terminator: Dark Fate, Miller made it clear he will not be involved.
Tim Miller's relationship with James Cameron
In a candid chat on KCRW's The Business podcast, Miller defended his work on Terminator: Dark Fate. His problem with returning to the franchise then? The working relationship he shared with Cameron.
"No," Miller said, after being asked point-blank if he'd work with Cameron again. "But it has nothing to do with whatever trauma I have from the experience. It's more that I just don't want to be in a situation again where I don't have the control to do what I think is right."
Of course, one can't blame Cameron for so vehemently defending the franchise he created. Yet, it sounds like his vision consistently superseded what Miller wanted to bring to Terminator: Dark Fate. That kind of environment can certainly wreak havoc on any creative project, let alone one as complicated as a Terminator movie.
The trouble with 'Deadpool'
Making matters worse, Miller revealed to KCRW's The Business that he encountered a similar conflict before. After the success of Deadpool, the director was briefly attached to return for the sequel. Ultimately, Miller said he was cast aside so that star Ryan Reynolds could take more creative control.
It became clear that Ryan wanted to be in control of the franchise. You can work that way as a director, quite successfully, but I can't. I don't mind having a debate, but if I can't win, I don't want to play. And I don't think you can negotiate every creative decision. There's too many to make. So Ryan's the face of the franchise, and he was the most important component of that, by far. So if he decides he wants to control it, then he's going to control it.
Miller's first two directorial efforts might not have ended on the best of terms. Hopefully, he can find a smaller film to take on next or at least one not tied to a high-pressure franchise. With his work on both Deadpool and Terminator: Dark Fate, Miller deserves another chance to really take the reins of a new project.