Terry Crews and Russell Simmons Show the Right (and Wrong) Ways to Respond to Sexual Misconduct
Over the past several months, sexual misconduct allegations — especially those against politicians and Hollywood figureheads — have made up a large portion of our news cycle. From Donald Trump to Harvey Weinstein, many important men have been accused of sexual harassment and/or assault by women.
But very few men have stepped forward with allegations — that is until athlete-turned-actor Terry Crews took to Twitter in October. Now, he's sharing his story, but is also facing some backlash.
The original story
This whole thing with Harvey Weinstein is giving me PTSD. Why? Because this kind of thing happened to ME. (1/Cont.)

— terry crews (@terrycrews) October 10, 2017
As The Cheat Sheet reported, Crews posted a Twitter thread on Oct. 10 sharing his story of sexual assault. Over 16 tweets, he explained how a "Hollywood executive came over to me and groped my privates" while at an industry function.
Crews shared this experience in part to show that he dealt with many of the same things that women did in that situation, worrying how it might affect his career if he spoke out. He also admitted that he didn't act in the moment because he suspected the media would twist the story to make it look as though he attacked the executive first.
The reaction to his admission
The experience that @terrycrews says happened is not uncommon for black men and other men of color.

Too often black men are seen as perpetrators of crime, and their victimization is doubted.

Sexual assault can happen to anyone. pic.twitter.com/6i039IsEmQ

— SafeHorizon (@SafeHorizon) November 18, 2017
For the most part, the response to Crews' story was very positive. Both men and women thanked him for sharing his experience.
He even became a poster child of sorts for his unique situation. Organizations like Safe Horizon were able to use his example to show a side of violence and harassment that many don't consider.
Sharing the full account
EXCLUSIVE: @TerryCrews speaks out; actor shares story of Hollywood harassment: https://t.co/JfBIpbGLMq pic.twitter.com/X8l4Bb1ZNU

— Good Morning America (@GMA) November 15, 2017
Last week, Crews took things one step further — he appeared on Good Morning America, where he gave a play-by-play of the assault. Crews revealed that the man who assaulted him was Adam Venit, a prominent executive at William Morris Endeavor, one of the biggest agencies in Hollywood.
At present, Venit is on leave from WME. Crews has also taken legal action with the LAPD.
Russell Simmons is called out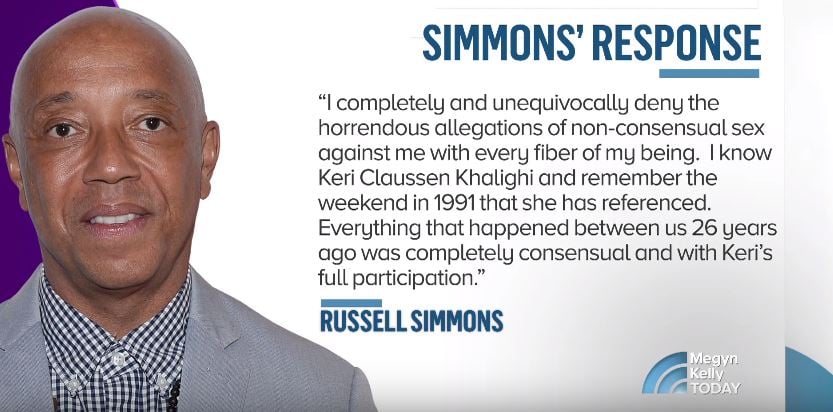 Concurrently, more actions were being taken as part of this movement. A few days later, an L.A. Times story was published revealing new allegations about two major Hollywood players: Brett Ratner and Russell Simmons.
In the article, Keri Claussen Khalighi recounts an incident from when she was a 17-year-old model, in which Simmons pressured her into performing oral sex on him while Ratner watched. Simmons responded in a now-deleted post on Instagram, alleging that the sexual act in question was consensual for all parties involved.
Crews chimes in
Message Russell Simmons sent to me regarding my sexual assault case against Adam Venit of @WME:

Dear @UncleRUSH——
NO ONE GETS A PASS pic.twitter.com/DmEvqWVxkc

— terry crews (@terrycrews) November 19, 2017
By this point, Crews has made it clear that he is fighting for both himself and other victims of sexual misconduct. Shortly after Simmons posted his official statement, Cruz called him out in regards to his comments on his own case.
Crews shared an email from Nov. 3, in which Simmons asked him to "give [Venit] a pass." But Crews wasn't hearing any of this — he tweeted the message and tagged Simmons on Twitter, adding, "NO ONE GETS A PASS."
On the defensive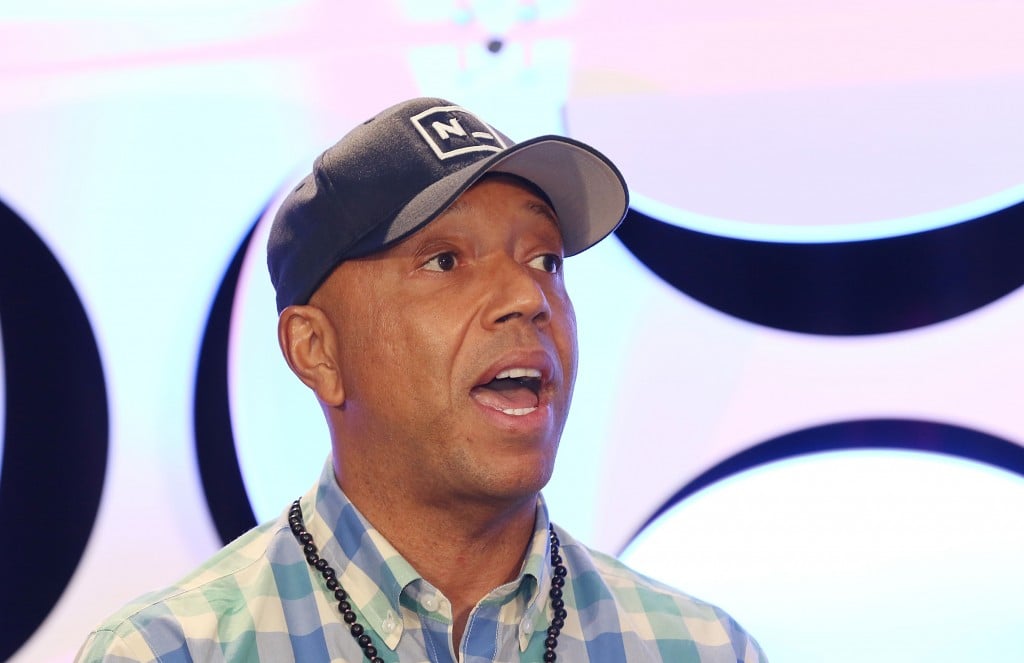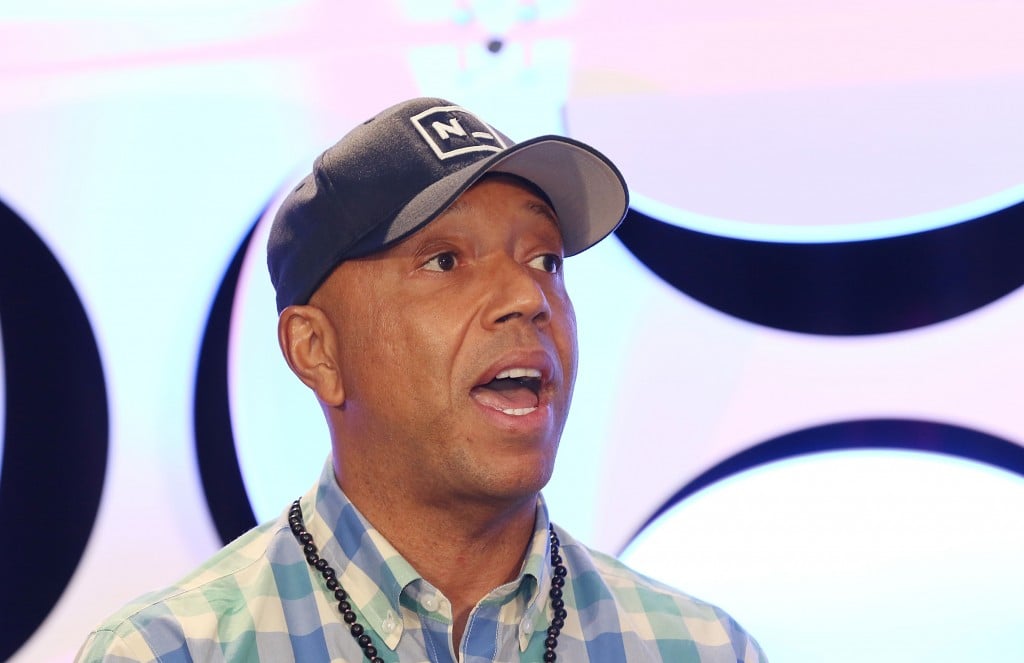 Russell's defensive response wasn't surprising given some of the others we've seen. Aside from Louis C.K. — whose statement did include an admission, but not exactly an apology — the men accused have either made excuses for their behavior or refused to acknowledge it altogether.
Crews, like so many women we've seen use their voice in this movement, refuses to accept this. Even when he has been threatened by media outlets, he is standing strong in his testament and continues to fight for justice.
HBO series
While the allegations against several of the perpetrators have led to consequences in their professional lives, this isn't always the case. Netflix, in particular, has been quick to cancel projects involving those accused, such as House of Cards after Kevin Spacey was called out.
But Simmons has escaped this thus far. As of Nov. 21, his All Def Comedy series will air as scheduled on HBO, beginning on Dec. 1.
Check out The Cheat Sheet on Facebook!