Terry Crews Is Being Slammed for His 'Disappointing' Response to Gabrielle Union's Firing from 'America's Got Talent'
Many celebrities are speaking out amid Gabrielle Union's controversial exit from America's Got Talent. Union got allegedly fired from the NBC series after speaking out about the work environment, prompting conversations about workplace practices, power dynamics, and more. Among those speaking out is AGT host Terry Crews. He reacted to the news on Twitter, and fans are not happy with Terry Crews' response to Gabrielle Union's firing from the show.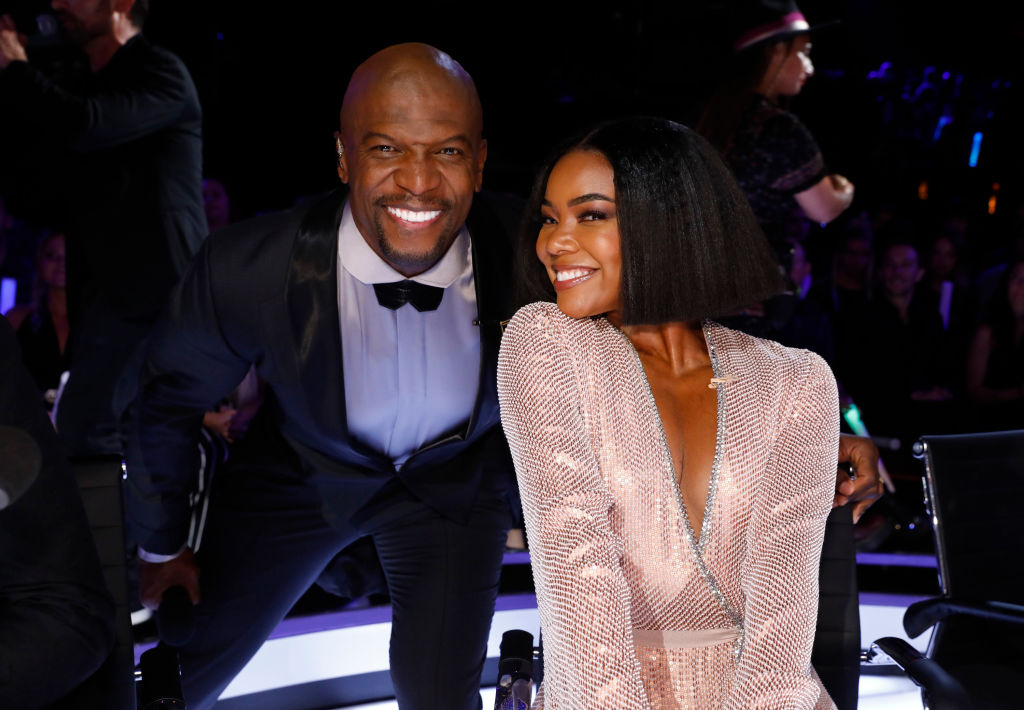 Summarizing Gabrielle Union's firing from 'AGT'
In case you missed it, Variety reported on Nov. 22 that Union would not return to the judging panel for AGT Season 15. She had only served on the show for season 14, which ran from May to September 2019.
Later, reports emerged that detailed the reason behind Union's departure. According to a Nov. 27 report from Vulture, Union was ousted after complaining about the work environment, which allegedly allowed racism and other disturbing behavior.
She reportedly sought network action for several things, including a racist joke that Jay Leno allegedly made on set, as well as Simon Cowell's alleged habit of smoking indoors, which is a violation of California law. However, she was reportedly discouraged, ignored, labeled as being "difficult," and ultimately removed from AGT.
The news prompted a barrage of reactions online. Some were angry. Others were supportive.
In response to the reports, NBC and AGT producer Fremantle defended what they called the show's "long history of inclusivity and diversity."
"The judging and host line-up has been regularly refreshed over the years and that is one of the reasons for AGT's enduring popularity. NBC and the producers take any issues on set seriously," the companies said in a statement.
Terry Crews' response to Gabrielle Union's firing from 'AGT'
Crews' response came after Union shared a tweet in which she thanked her fans for their support.
"So many tears, so much gratitude. THANK YOU! Just when you feel lost, adrift, alone… you got me up off the ground. Humbled and thankful, forever," Union tweeted on Nov. 27.
On Nov. 28, Crews — who was also brought on for season 14 — responded to Union's tweet with a simple message that said: "You're the best, Gabrielle! You will be missed!"
The problem? Fans feel like the message is generic and that Crews should be more vocal in regards to Union's firing.
Twitter reacts to Terry Crews' response
"Oh Terry. This is all you've got? That's a shame," read a tweet.
"Stand up for your sister!!!" one woman declared. "I'm disappointed…you're one of my fave actors…don't let a paycheck keep you from what's right."
"Not standing up for your sister is not a good look, fam," commented another, while someone else wrote: "Sir, this tweet reads like you're responding to a positive send-off. This ain't the move."
People seem particularly upset because Union was one of Crews' biggest supporters when he leveled sexual misconduct claims against Hollywood executive, Adam Venit, in 2017. While many of his peers watched in silence, Union took to Twitter to say that she "believe[d] him & [stood] by him."
"She was there for you but this is the best you could do," someone wondered. "Not surprised."
Another person called Crews' reaction "disappointing," adding, "She stood up for you when you needed it and this is how you repay her?"
But some people have his back, tweeting things like, "Why are people going in off one tweet? Are we not open minded enough to think that Gabrielle and Terry had a courtesy call before this tweet. I mean I don't know but FFSSSSSSS give a dude a chance."
Even if they didn't, Crews said "enough," according to someone else.
"SOOO, HE SHOULD COMPROMISE HIS JOB TO SPEAK OUT ON HER ISSUES? OKAY, SO HOW MANY OF Y'ALL RISK UR LIVELIHOODS FOR COWORKERS Y'ALL FEEL ARE MISTREATED?? I'LL W8! #GTFOH LOL HE WAS CORDIAL & WISHED HER WELL & THAT'S ENOUGH FOR ME!!" she tweeted.
Oof.
On the bright side, many others have defended Union amid her exit from AGT. So, we're sure she's feeling the love and support either way.