What Tessa Thompson Hopes to Accomplish with 'Men In Black: International'
Actress Tessa Thompson of Thor: Ragnarok and Avengers: Endgame, hopes to accomplish a very specific goal with her new film, Men in Black: International. The film is the fourth installment in the franchise that began in 1997 with Will Smith and Tommy Lee Jones as secret agents monitoring extraterrestrials on Earth.

What does Tessa Thompson hope to accomplish with 'Men in Black: International'?

Men in Black: International is Thompson's first lead role in a major film. And aside from the role holding a lot of meaning for herself as an actress, she wants the role to encourage Hollywood to be more inclusive with casting in the future.

"There have always been women inside of the 'Men in Black' universe, they just have never been at the forefront of any of these stories," the 35-year-old actress told Variety at the New York City premiere of Men in Black: International earlier this week.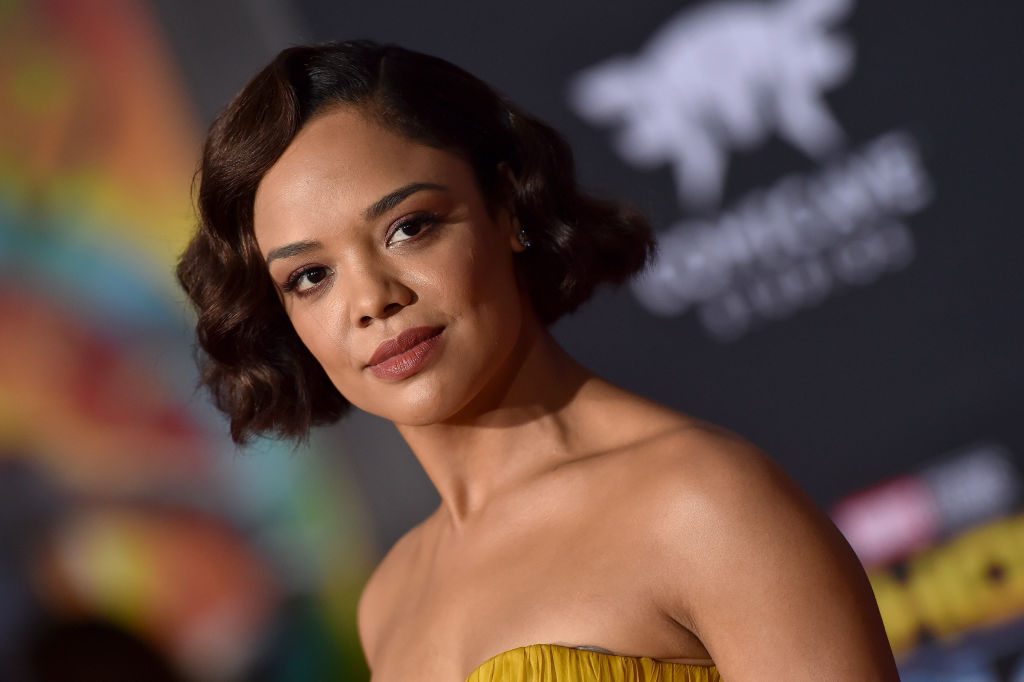 "My hope is that we can get to a space inside of Hollywood where it's not noteworthy that a woman should be topping a studio film. Unfortunately, it's still something that we feel we have to acknowledge and congratulate because it just happens not frequently enough," she said. "My hope is that a film like this helps us get there."

Thompson wants to inspire 'young boys,' 'gender queer,' and 'non-binary'

Not only does the actress want to inspire girls with her lead role, she wants to inspire an even larger audience.
"The truth is, so many women have asked me — and men, too — have said, 'What does it mean that a whole generation of young girls can see themselves in this film?'" Thompson said. "That's significant…But I also think it's important that young boys, folks that are gender queer, non-binary get to see me in this space because we just need more representation."

She noted the importance of relating to someone on the big screen.

"It's important to go into a cinema and to relate to a protagonist who doesn't look like you, who doesn't have your particulars," she said. "I think that's what movies are designed to do, is to make us more empathetic and compassionate towards the other, and we have never needed that more — certainly in American history, but I think in a global sphere. That's always what I want to do on film."

Thompson on 'Men in Black' original: 'It was the first time I saw a movie star that I could relate to'

In an Instagram post ahead of the movie's release on June 14, 2019, Thompson shared a picture from the first installment in the franchise and revealed it was the first time she related to a movie star.

"I was 14 when the original MIB blew my mind. It was the first time I saw a movie star that I could relate to. That I wanted to be. [I had probably seen every episode of Fresh Prince] @willsmith made it look better than good. He was (and is) singular. I have seen this film countless times— and would go back and watch it again while we shot @meninblack. There isn't one thing I would change about this iconic franchise. It was a real honor to play in this universe and don the suit. Thank you for paving the way, Agents J and K," she wrote in the caption.

Thompson's the first to admit making Hollywood more inclusive takes a lot of work.

"Emma Thompson has a brilliant quip in the movie," the actress said, "where I say 'Men in Black' because I'm confused that that is the title of the organization, and she goes, 'I know, I've had the conversation, it's taking time.'"

Although Thompson knows accomplishing her goals will take time, just as changing the name of the organization to be more inclusive won't happen overnight, she can be assured a young person will watch the movie, see her in a lead role, and relate to her character in some way, achieving a small part of her larger goal.