The 1 Big Surprise Kate Upton Had For Justin Verlander On Their Wedding Day
Supermodel Kate Upton and Major League Baseball pitcher Justin Verlander began dating in 2014, got engaged in 2016, and were married in Tuscany, Italy, on Nov. 4, 2017.  However, their wedding plans were almost foiled by circumstances they couldn't have predicted when they initially planned the affair.
See why the couple almost didn't make the ceremony and what other details they shared about their nuptials including the huge surprise Upton was able to pull off for her man.
Upton and Verlander almost missed their own wedding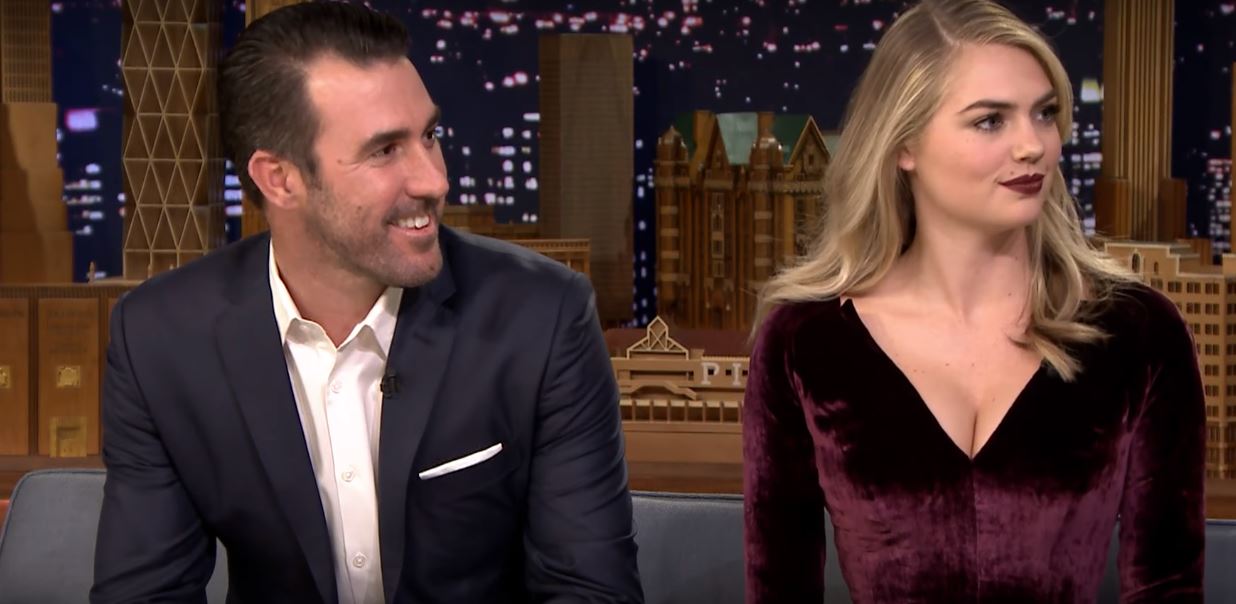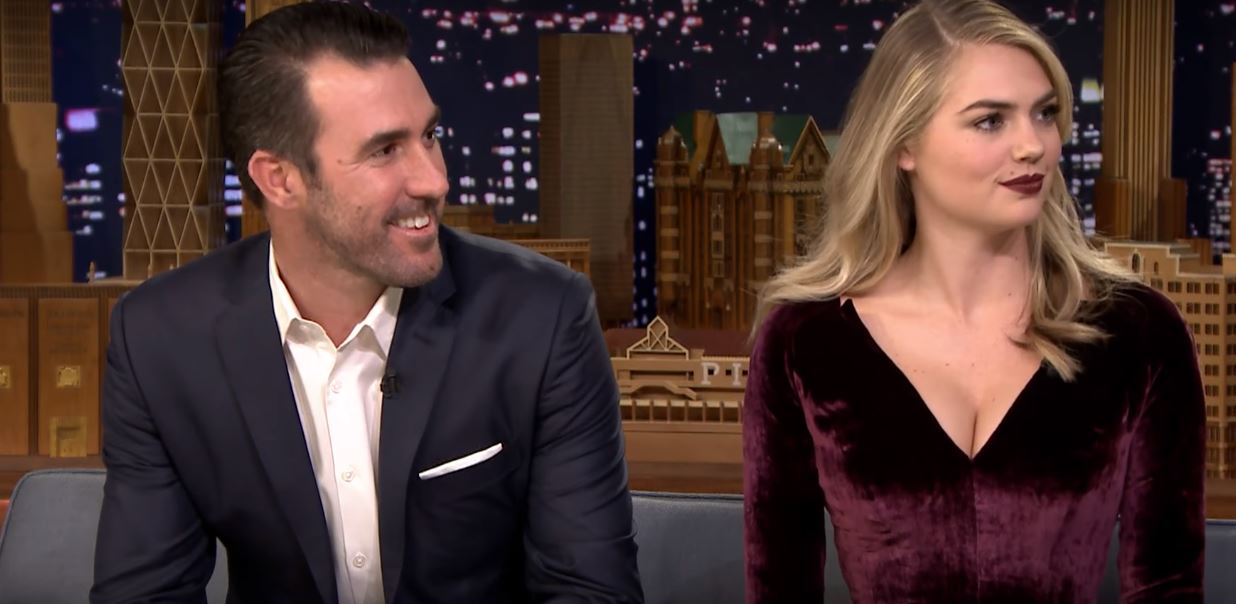 When the model and pitcher first began planning their wedding Verlander was still a member of the Detroit Tigers, but he was traded to the Houston Astros in August 2017. He ended up helping his new team make the postseason and eventually reach the World Series. The issue was that the Astros and Los Angeles Dodgers series went to a Game 7, which was played on Nov. 1, just days before he and Upton were set to tie the knot. Therefore, instead of flying to Italy, they were in L.A. for the final game while their friends and family were in Tuscany.
During an appearance on The Tonight Show Starring Jimmy Fallon, the pair spoke about missing part of their wedding festivities. "Everybody is in Italy! Everyone is at the venue!" Upton explained. "We had an event that night and everyone's texting us like, 'Your wedding's so pretty, wish you were here.'"
Verlander skipped Astros World Series victory parade
After the Astros won the game the couple made the trip to attend their actual wedding, but being abroad at that time meant that Verlander had to skip an important celebration back in the states.
Due to their wedding date and since he couldn't be in both places at once, Verlander was unable to attend the World Series victory parade in Houston on Nov. 3. Some fans weren't too happy that the ace pitcher wasn't there, but it's not like he didn't have a very good excuse for skipping it.
Guests took part in 'Uplander Olympics'
When Verlander and Upton did finally arrive in Tuscany, they coordinated a whole day of fun and games for their closest pals and relatives.
"We set up an entire afternoon dedicated to interactive games, which we called the Uplander Olympics," the Sports Illustrated cover girl shared. "Each guest received game-day rules, and everyone was divided into teams with custom Under Armour jerseys. The games included a ping-pong tournament, cornhole, a football toss, relay races, and an epic water balloon fight!"
Why they chose to say 'I do' in Italy
The reason the couple chose to have a destination wedding in Italy is because that was one of the first places they vacationed together.
"We fell in love with the Rosewood Castiglion Del Bosco resort because of its amazing history and incredible scenery," Upton told Vogue. "It was really important to Justin and me that it feel like we were on vacation with our closest friends and family."
The historic estate is set on a 5,000-acre property which consists of castle ruins, a medieval church, and a village known as the Borgo.
Couple had an all-red party first
Prior to the ceremony, the pair had a rehearsal dinner which they designated as an all-red party. Upton and Verlander were each decked out in the color. She stunned in a floor-length Valentino gown, while he looked dapper in a dark red tuxedo jacket.
"Our mothers created a slideshow of our childhoods that went all the way up until the present day, and they showed it at the red party," Upton said. "Then, we had an open mic for toasts, and it kept everyone laughing all night."
What the bride wore for ceremony, reception
On her big day Upton wore a long-sleeved lace white gown, also by Valentino, for the ceremony.
"The design process was extremely collaborative, so I was able to really include my personal style and create my dream dress," she revealed.
The new Mrs. Verlander then changed into a sheer, form-fitting gown for the reception to party the night away in.
"I wanted a dress that I could have fun in, but that still brought the glamour," she said.
Upton surprised Verlander with fireworks display
Upton was able to pull off the surprise of a huge fireworks display that served as a stunning backdrop in the Tuscany night as the two cut their wedding cake. The next morning the newlyweds headed off for their honeymoon to the Mediterranean coast.
What could be more perfect than a World Series win and marrying the one you love within the span of a few days?
Follow Michelle Kapusta on Twitter @philamichelle.
Check out The Cheat Sheet on Facebook!