The 1 Clue the Royal Family Uses to Show Fans When It's Really Them Posting on Instagram
There was a bit of a firestorm earlier this week after Prince Harry and Meghan Markle's Instagram followers noticed an error one of the posts. When some started attacking the pair for the typo, others defended the Sussexes and noted that it likely wasn't either of them who actually posted it.
This brought up questions about who is really posting on Instagram for them and do they ever put anything out themselves. Well, it seems that some royals leave a clue in their social media posts to let fans know when a post comes directly from them rather than someone on their staff.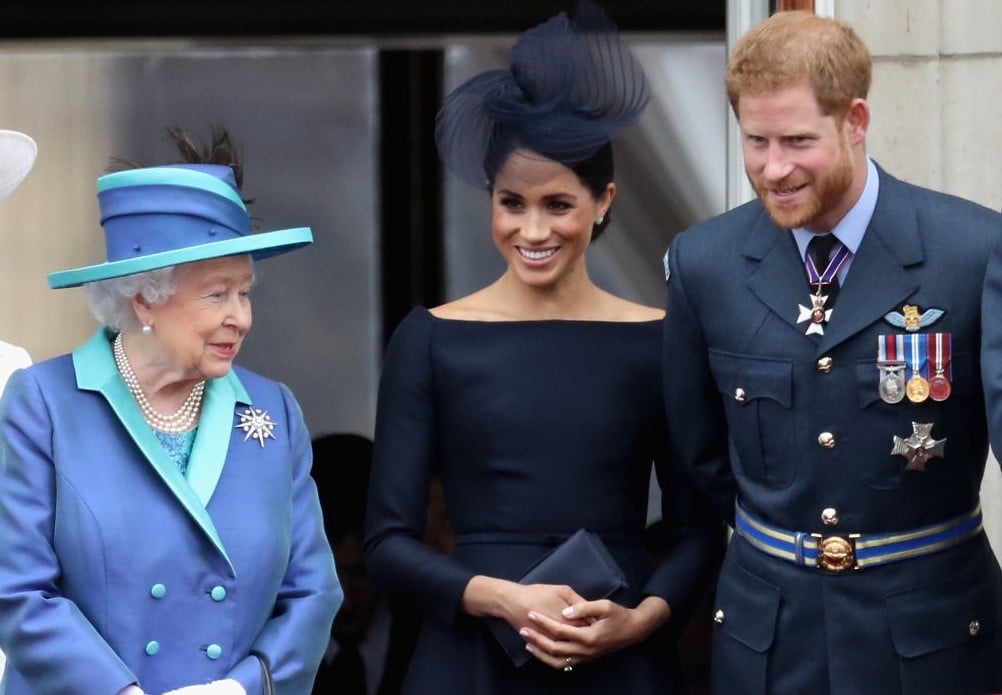 Here's the hint you might have missed about who's posting.
Apology for typo on Markle and Harry's Instagram
The post on the Duke and Duchess of Sussex's Instagram account that contained the error has since been corrected and came with an apology from their social media team.
The original post was a quote from the late Maya Angelou which read, "Each time a women stands up for herself without knowing it possibly, without claiming it, she stands up for all women." However, the beginning of the quote should have had the singular form "woman" instead of the plural "women."
Within 48 hours of the mistake, the quote was reposted with the caption, "We post inspiring words like these so you can enjoy them, remember them, and share them — all the more reason to ensure they're accurate. We are reposting because of a typo in the previous quote card. Apologies for the hiccup, and many thanks to those of you who flagged it for us!"
The post was signed "The Sussex Digital Team."
Subtle clue to let fans know what posts are from them
So now we know that Markle and Harry weren't the ones who posted that quote in the first place. But how can fans tell when a post does come from them and not their team or royal social media manager? Well, there is a clue that appears in certain posts which seems to be their way of letting us know a post is from them directly.
Those posts are signed with their initials. For example, when the prince shared a heartfelt birthday wish to his wife he put "Love H" at the end. And when the royal couple sent their niece, Princess Charlotte, a birthday wish they wrote, "Happy Birthday Charlotte! Lots of love, H and M xo."
Some think Harry may have adopted this from his good friend Barack Obama. During his presidency, Obama's Twitter account made it very clear which posts were from him and which were not.
"Tweets from the President are signed -bo,"  his Twitter bio read.
Queen Elizabeth does this too?
It's believed that on The Royal Family Instagram account Queen Elizabeth II signs any social media posts from her as well with "Elizabeth R."
In case you're wondering what the "R" stands for Instyle reported on that.
According to the publication, "The Queen's full name is Elizabeth Alexandra Mary Windsor, so the 'R' doesn't have anything to do with her moniker at birth. Rather, 'R' denotes her title — it stands for 'Regina' which is 'Queen' in Latin."
Read more: This is How Queen Elizabeth II's Death Will Change Everything For Prince Harry and Meghan Markle